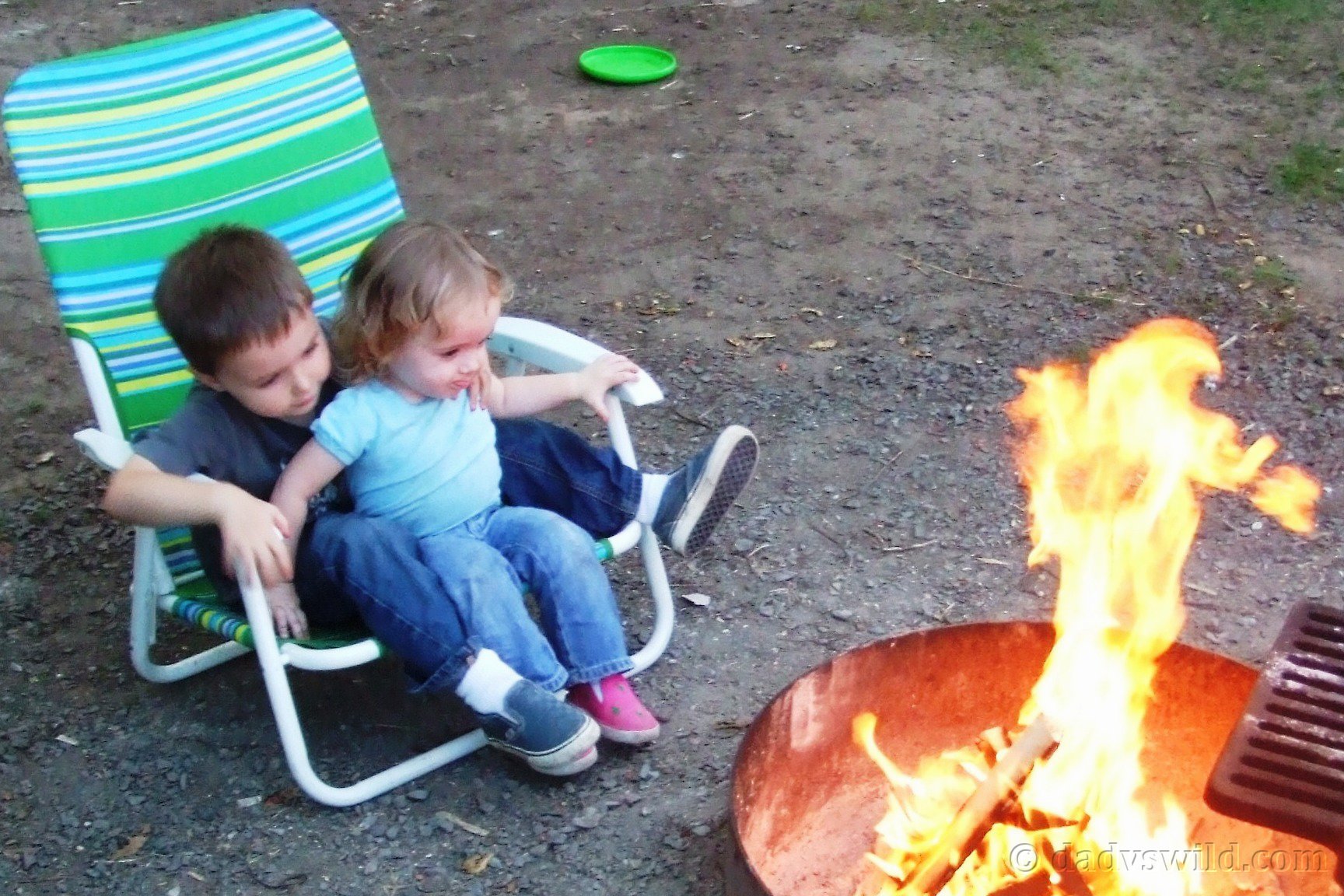 Below are 5 critical camping with kids items – forgetting them could potentially lead to frustration, tears, and even going home early. For a kids' personal gear list, see the 7 essential items that kids can pack and manage on their own.
This fall I took the kids camping at Interstate State Park, Taylor's Falls, MN, for a quick overnighter. It was totally spur of the moment, the moment being right when I got home from work, about 4:30 PM, and the spur being a cabin fever of 110°.
As an aspiring purist/minimalist camper my camping-with-kids gear list started out very short – clothes. Sticks and rocks can replace any toys or games (except a frisbee – I haven't found mother nature's equivalent). Action figures? In the great outdoors, we are the action figures! Electronics – mostly inappropriate. Along these lines, we were on the road by 4:45.
I learned the hard way that kids need more than just clothes to have fun. I'll never forget their pullups again. Here are a few additions to my camping-with-kids gear list:
Pullups/diapers – Not just for the recently potty trained. Sometimes I wish I had one, on those cold rainy nights.
Baby wipes – Camping is all about getting dirty, but there's a limit to the type and amount. While I unpacked the van my daughter unpacked the fire pit with her hands. She emerged in a cloud of soot, like a chimney sweep. Wipes, though environmentally unfriendly, would have been so much easier than mother nature's wipe, wet grass. And the alcohol "sanitary wipes" could double as firestarters!
Extra clothes and shoes – While I set up the tent the kids set up a splash competition, throwing rocks into the river (video below). It's nice to have a set of dedicated camping clothes, i.e., hand-me-downs and thrift store treasures, ones you wouldn't mind throwing away or using as firestarters when you run out of wipes. Polyesters are optimal outdoor fabrics – lightweight and fast drying. Cottons, e.g., jeans, are heavier and harder to dry.
Extra warmth – Kids are warm-blooded creatures. Either fill the tent with blankets, or strap them into their sleeping bags with bungee chords. Pajamas are necessary, contrary to what's been said about less clothing being warmer at night. I've found that temperatures below 50° require additional nighttime accommodations (e.g., sweatshirts, socks, liners, winter bags). See here for more on sleeping gear.
Good food – The kids should decide, partly, what constitutes good food: hotdogs, marshmallows, candy, soda, etc. Make camping as enjoyable as possible and they'll come back for more.