Our first nuclear Christmas! That is, our first Christmas as a nuclear family. Our first winter break without a trip home to CA to see the extended fam. No hangin with Mr. Cooper, grandma and grandpa, the auties, uncles or cousins. No tennis, soccer or frisbee, no campouts at the beach, and no free babysitting.
This December we're keeping it simple, we're laying low, and we're saving some Gs on airfare. We're also mixing up the nativity scene reenactment.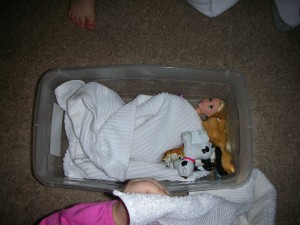 A merry multicultural non-discriminatory Christmas to all!