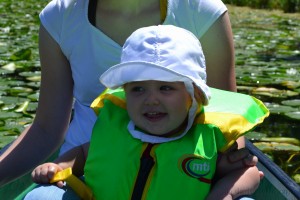 The best lake adventure in the Twin Cities for three reasons:
1. Diversity – There are all kinds of people of all ages paddling a variety of sea craft, including sailboats, rowboats, paddle boats, canoes, kayaks, paddle boards, surfboards, and old logs. A few turtles and egrets will show up as well, despite all the boat traffic.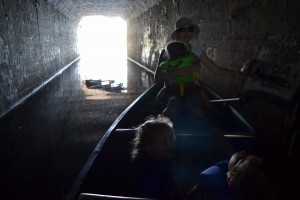 2. Urban-ness – You're basically downtown, surrounded by bike trails, houses, and roads. The kids (that includes me) were impressed by the different bridges and tunnels between the lakes. The section between Cedar and Lake of the Isles is one of a kind – with a shady canopy of trees, fields of lily pads, and an old wood train bridge that could fall at any moment.
3. Activities – Besides propelling yourself around the lakes, you can propel yourself around the paved lake trails, go fishing, have a picnic, or people-watch.
Here's a Google map for all the local readers.