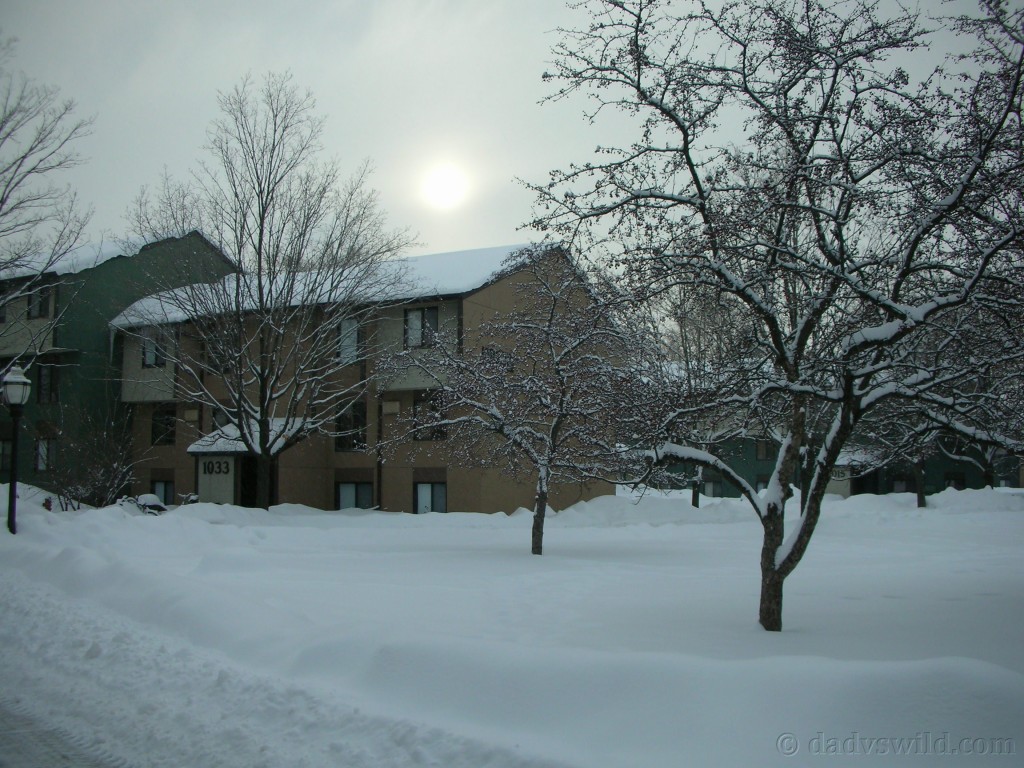 By now, Minnesota is long gone. We barely noticed the Minnesota corn fade into Iowa corn as we rolled south on our annual trip to California – south on highway 35 to meet 80 in Des Moines, then west on 80 for 1,700 miles, through Lincoln, Laramie, Salt Lake City, Reno, and finally dropping down into the heat and smog of the Sacramento Valley.
Unlike previous summers, this trip will have a different ending. When August comes and we make our way east, from the west-west to the mid-west, we won't return to the unemployed, student-poverty, cramped-apartment life. Those days are finally behind us. Soon, our student debt will be dwarfed by a home loan, the most money we've ever not had, and we'll begin the perilous tenure-race-track. But we've landed a job, and a house, and we couldn't be happier.
When we arrived in the Twin Cities five years ago we were overwhelmed with an ambiguous feeling of excitement and anxiety. Our excitement evaporated with the summer heat, leaving only an anxious first winter ahead. My wife and I exchanged many frown-smiles with eyebrows raised during those first few months. It was a new type of adventure. Though we had lived far from home, on both coasts and overseas, for short periods of time, this was a 2000 mile move to a place we knew only from Jeff Foxworthy jokes.
With time, we learned there was more to Minnesota than notorious winters and an excessive number of lakes. I quickly learned about real winter camping. Not California-winter camping, where you drive 3 hours to find snow and then go sledding all afternoon in a t-shirt. I'm talking about stay-by-the-fire-or-freeze-to-death-in-minutes winter camping; why-am-I-doing-this?-because-it's-awesome winter camping. None of my camping adventures deserve more hyphenated adjectives than those. Combine the thrilling winter options with the infinite waterways, available after the thaw, and you have an outdoors that doesn't disappoint.
In addition to the excessively cold, persistent, harassing winters, and the lakiness (it's like the entire state is sinking into a water table, and it's only slowed by the annual freeze), we also discovered other people who didn't seem to mind their location, some of them foreign and some native to the state.
First, we were blessed to find a dense collection of quality people who shared our lot – non-resident, diaper-changing, post-undergraduates, the majority unfamiliar with negative 20 degrees. This is the graduate-student-family-housing demographic, a mix of couples and families of different stages, ages, backgrounds, home countries, climates, languages, religious and political perspectives – extraordinary diversity.
Second, we were blessed to know some true Minnesotans, all of whom enjoyed the winters, or at least claimed to. These people have conquered the debilitating cold like vikings. They've mastered the long winters that bring grown Californians to tears. Their down-to-earth, hearty optimism was inspiring. Among the residents and non-residents, we found some of the best people we've ever known.
So, most important to the state are the people. At first, nothing could outweigh climate in our judgement of the place as a suitable home. It was unsuitable. Even finishing graduate school seemed tentative. But the people are worth their weight in gold viking armor. They're worth their weight in farm-fresh cheese curd, and they turned the scales for us.
If the kids had immediately fallen asleep after we waved farewell to the messy old apartment complex, I might have had a moment to reflect on the great people we knew and the great time we had. Now that I have a moment to reflect on it, I'm sad, even a little teary-eyed. To the state as a whole – I'm sorry for making fun of you behind your back. To our friends – farewell, it was great, keep your stick on the ice. And to anyone considering or worried about moving to the land of lakes, especially the city of twins – it's a wonderful place to live and raise a family.