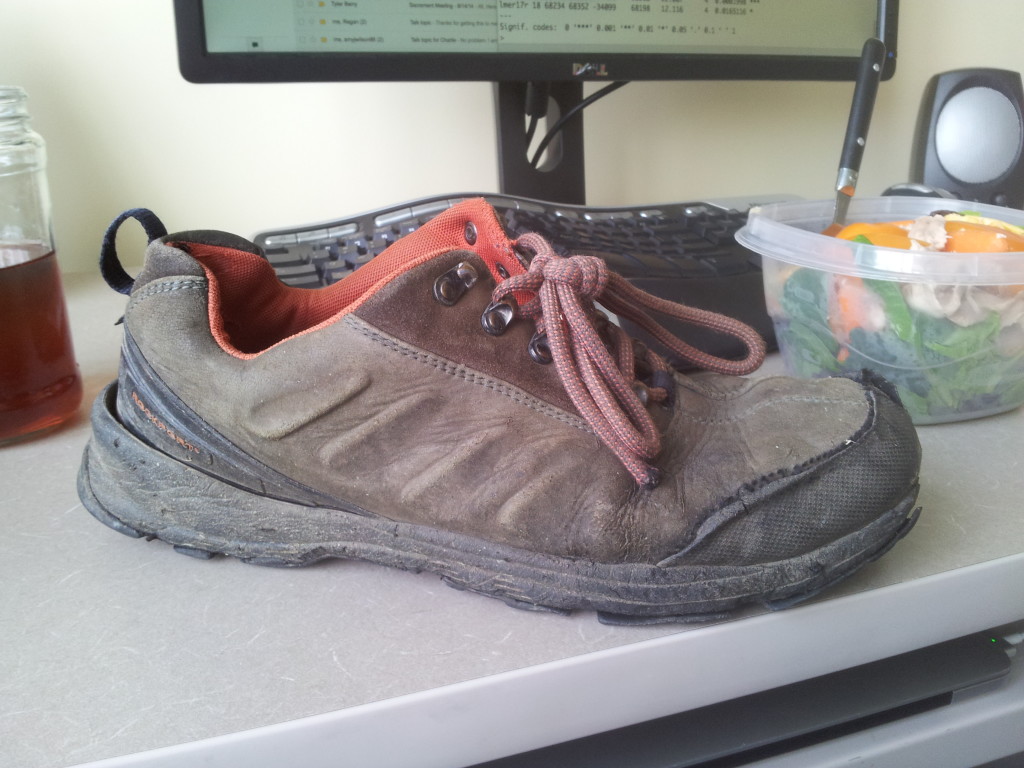 I started this blog about five years ago, with the goal of encouraging people to make babies and take them camping. My family and the earth are two of my favorite things, along with raindrops on roses and cream colored ponies. I also love good gear. However, I enjoy spending money on gear, or on anything, about as much as I enjoy a bee sting or a dog bite. My frugality has led to a blog about family matters and the outdoors that is devoid of gear reviews.
People who buy things are suckers.
Ron Swanson, after forging a wedding band from a sconce
I've always been uncomfortable spending money, even in insignificant amounts. I especially dislike spending money on complex, state-of-the-art technology that's intended to help me connect with a simple, natural world. Good gear is basic and essential. It's a means to an end. It's not flashy or distracting, or the reason you go outside. In the end, good gear isn't purchased often.
Thoreau warned in Walden, beware of all enterprises that require new clothes. Along these lines, I would add, beware of all gear that you didn't know you needed until you saw it.
That said, an enterprise can't happen without reliable footwear. When a person isn't wearing shoes, you know they aren't going on any serious outdoor adventure.
Two standing orders in this platoon. One, take good care of your feet. Two, try not to do anything stupid, like gettin' yourself killed.
Lieutenant Dan, shirtless but not shoeless, to Forrest and Bubba
About ten years ago, while browsing the clearance section at a store called Ross in northern California, I found some hiking shoes that would become my feet's most loyal friend: the Anonymous Rockports. They're anonymous because I've never known their given name, and I've never been able to find another pair like them. All I know is that they're Rockports, with Vibram soles, and the tag claimed that they were waterproof.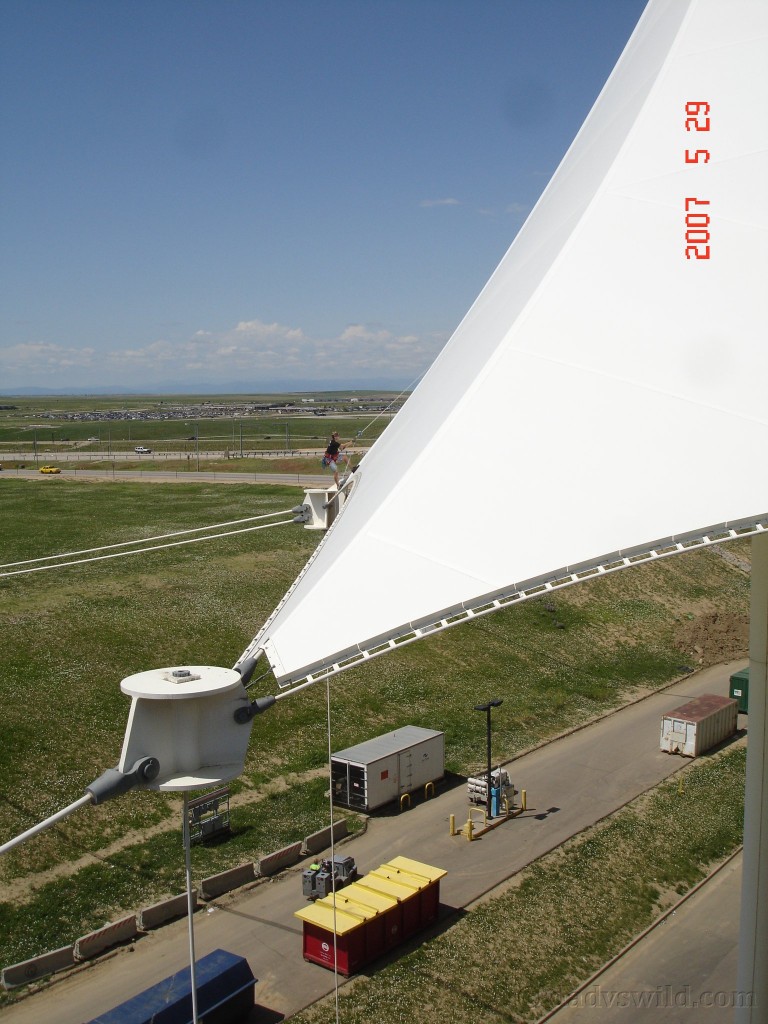 Since that fateful day ten years ago, these shoes have taken a beating across all types of terrain, in sunny and severe, dry, wet, and freezing conditions, without complaint. For most of their life, they were fully weatherproof, four-season hiking shoes. They were also light, flexible, and surprisingly breathable given their thick skin. Overall, my feet have been happy.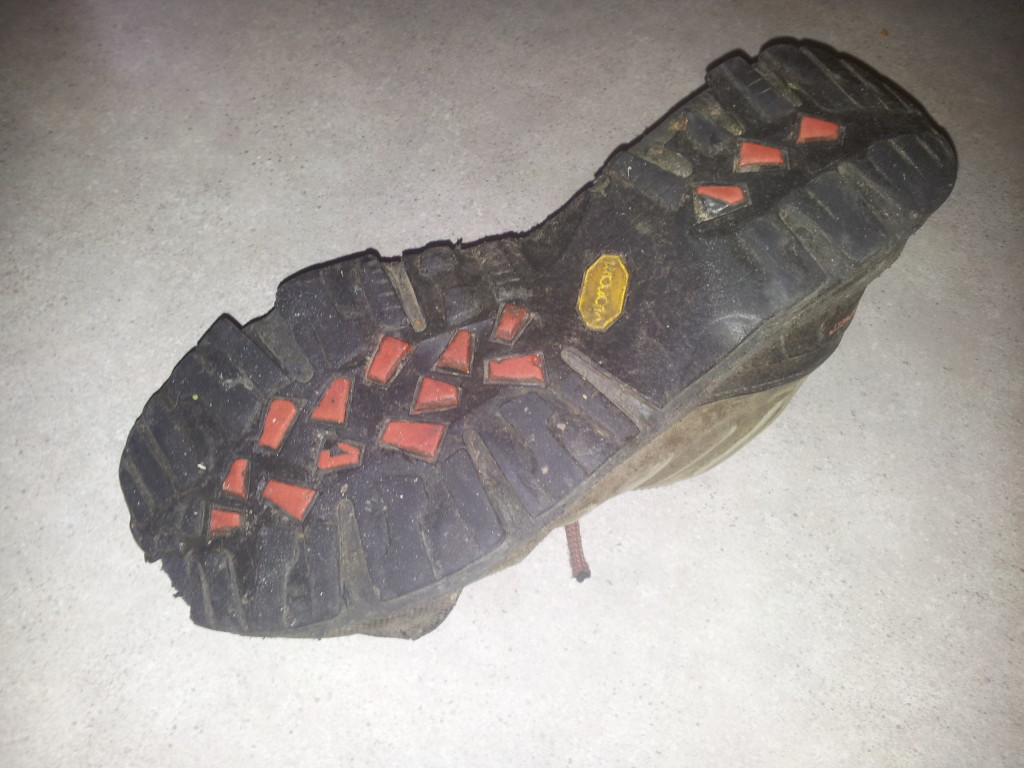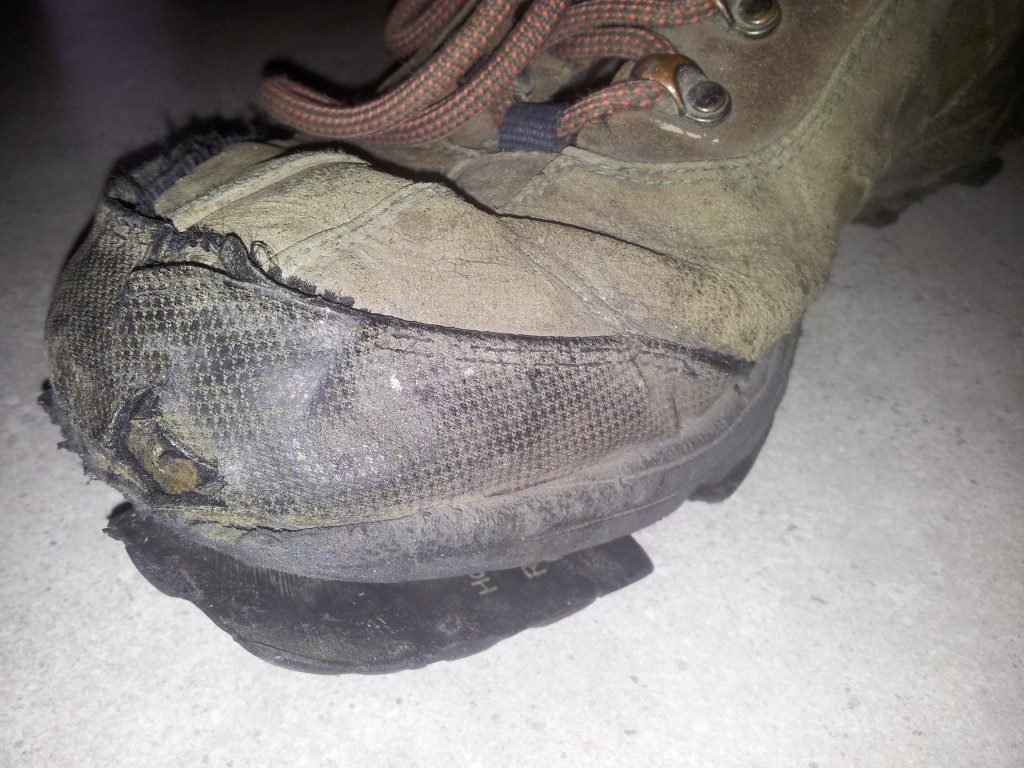 Now, my feet are sad, as winter is here and my Rockports have finally succumbed. The toe has torn open, rendering them useless for anything involving even a small amount of moisture. RIP, Anonymous Rockports.