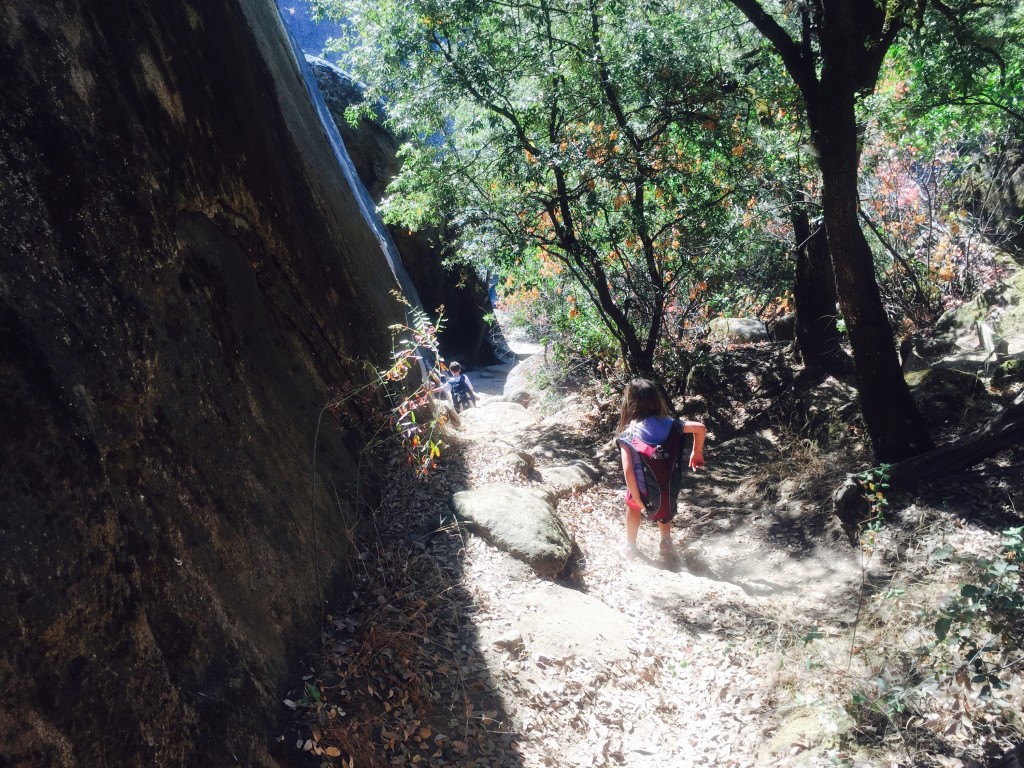 This outing was sort of a mess, a learning experience. I'm posting about it here primarily to contribute to collective online wisdom on rock climbing in the Sacramento, California area with kids. Mountain Project has details on climbing the Consumnes River Gorge, but with an audience of fully grown humans in mind.
The biggest challenge when climbing with kids, but without an adult lead belayer, is finding clean, easy top-rope routes. The Consumnes crag has some decent top-roping, a couple nice 5.6s with bolted anchors, but steep and eroding terrain makes them less accessible to little ones.
Lessons learned: bring a map, or a phone with data, and go straight to Struggler Cliff. Also, bring water, snacks, and swimsuits, but no kids under seven.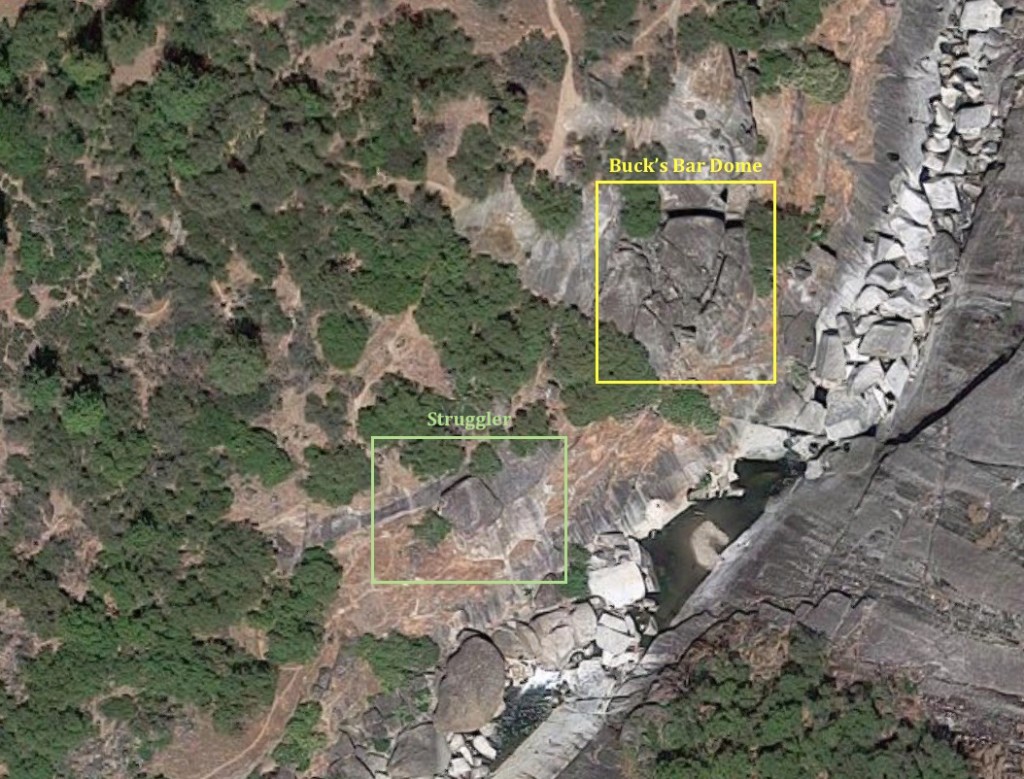 Most of the climbing in the gorge happens around Buck's Bar, which is accessible from Buck's Bar Road via Pleasant Valley, southeast of Placerville (Google maps: 38.649728, -120.705789).
The hike in starts at a 190° turn in Buck's Bar road, where you park your ideally compact car as close to the guard rail as possible and fold in your driver side mirror before setting off into the poison oak. The approach is about a mile downhill, an easy jaunt, even for halflings. You'll meander through the forest on a dusty trail that slowly gives way to the granite slabs of Buck's Bar Dome, on the left. Continue on to Struggler for the easiest routes.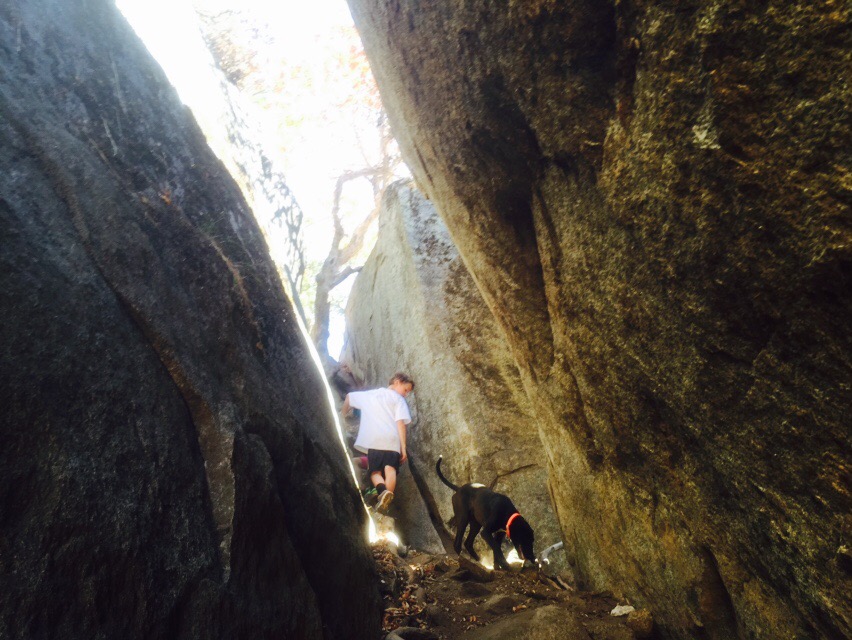 The oldest, nine, had a blast, but only got to climb twice because the other two, seven and five, dragged their feet most the time. Highlights include the 5.6 route Knobby Face, aptly named, and the scramble down to the river to rescue the dog, who leaped in before confirming there was a way out.