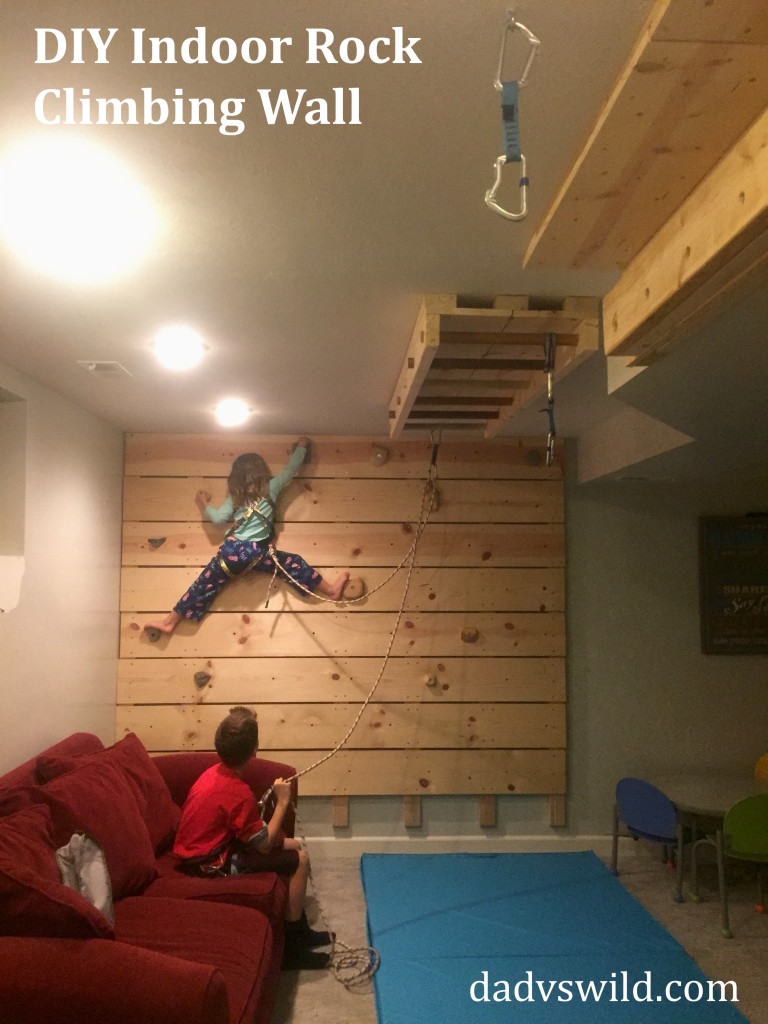 Over the past two years we've slowly transformed our basement into a miniature American Ninja Warrior training course. The climbing wall, inspired by the rock climbing bunk bed, is the highlight. It gets the most use, as the kids can easily set their own routes and practice "lead climbing."
With its modular board panels, this wall is lighter, more versatile, and more attractive, or less unattractive, than the traditional plywood job, but it's not quite as strong.
The holds are DIY chunks of scrap pine, and some cement composite jugs, a sampling of Bolt on Climbing Holds
courtesy of Rocky Mountain Climbing Gear
.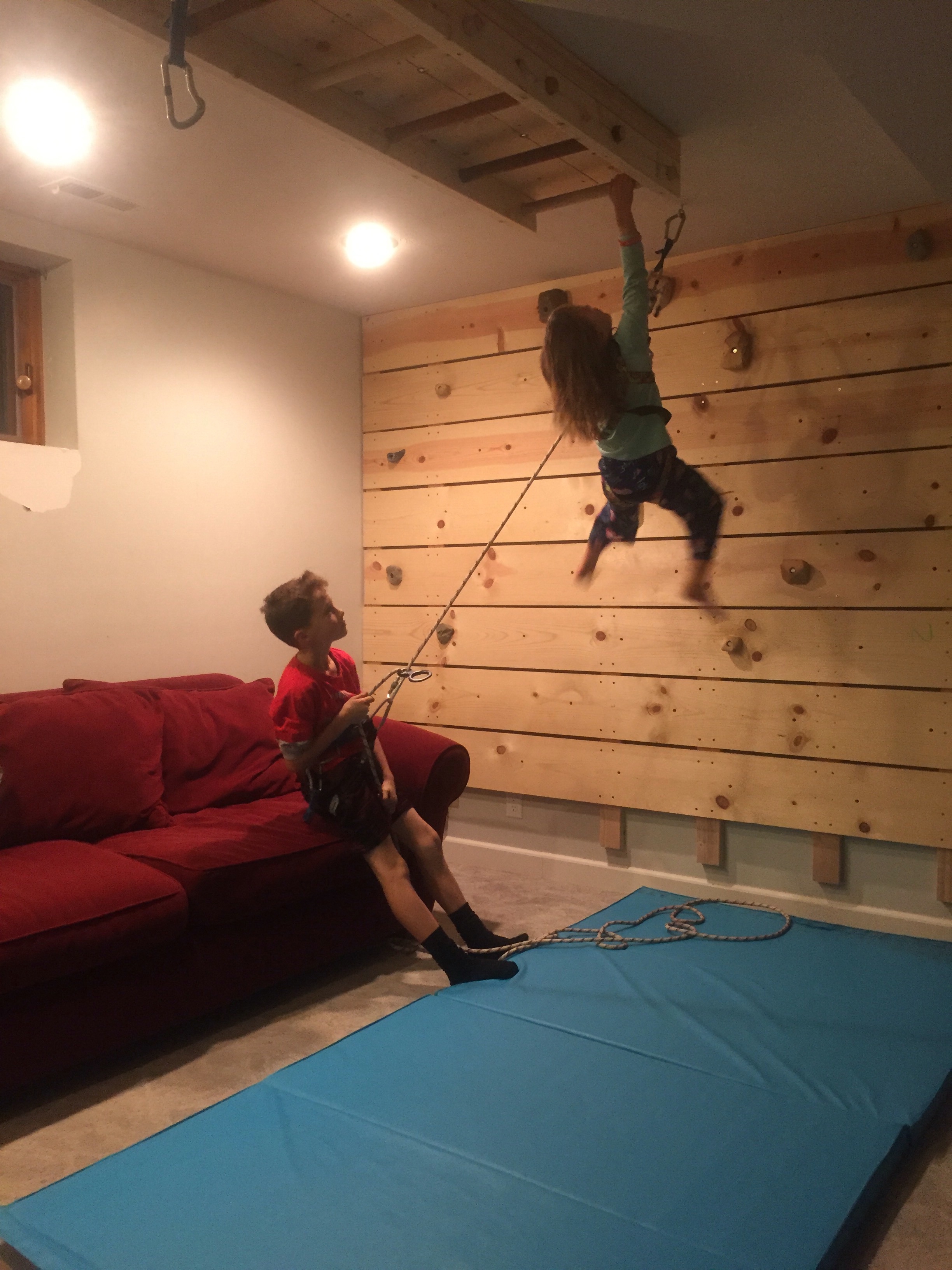 Detailed instructions are coming soon. For now, here's the gist.
Measure out your space, and do the math. Ours is 8 feet wide, taking up most of the wall vertically, with a roughly 8 foot ceiling.
Mark your studs, and hang 2 by 4s using 5/16 by 3 inch lag screws, countersunk at least one per vertical foot.
Cut all your boards to length. Ours are 1 by 10 pine. After a year, they're still intact, but with some minor splitting. Harder wood is ideal.
Mark your 2 by 4 spacing on the boards, so you aren't trying to hang holds over them.
Mark and drill your t-nut holes. Ours are spaced at 16 inches, and staggered by board. So, the top board is 16 starting at inch 4, and the next is 16 starting at inch 20, etc. These shifted slightly to avoid the 2 by 4s.
Plug in the t-nuts, and hang your boards with four 2 inch screws at each 2 by 4.
Climb on!