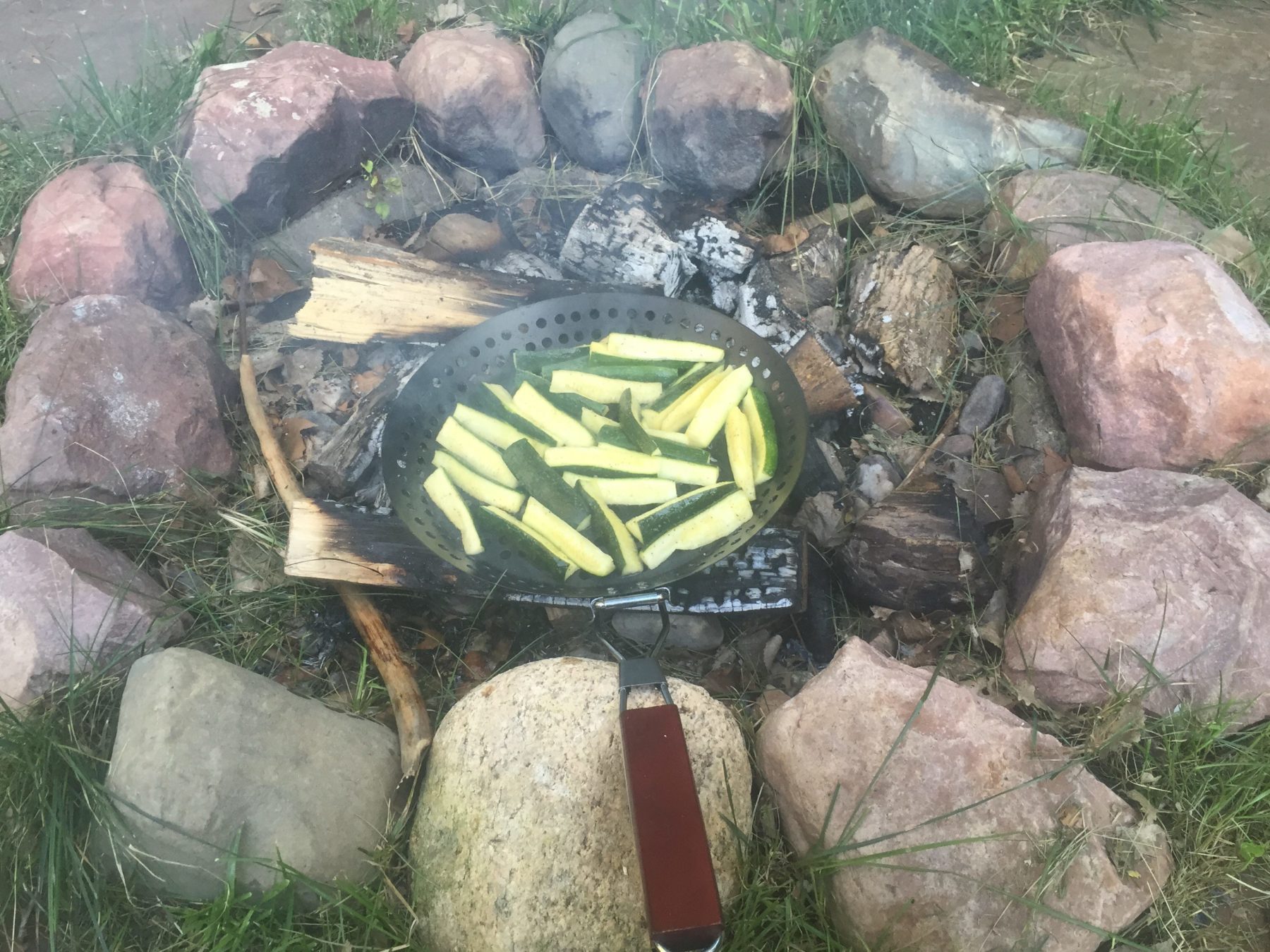 Last year the kind folks at Grip-On sent us an assortment of camping stuff to try out and review, including the:
Jumbo Telescoping Camping Fork
Marshmallow Tree
The ones with links are available via the Grip shop on Amazon. The others aren't yet for sale online.
All of these items have held up well over numerous camping trips and cookouts, and they're all a decent bargain. I've found the skillet most useful. We like to cook over a campfire in the backyard, and zucchini on a stick just doesn't work. The pocket light and waterproof cards would be nice stocking stuffers or birthday presents for the outdoorsy. The jumbo fork and marshmallow tree are great for roasting en mass, but when we need skewers we usually default to the on-demand whittling of sticks.
Here's some more info on the light, skillet, and cards.
Pocket Light
This light gets the job done. The bottom is magnetic, which is nice for sticking to a tree stand when hunting, or to other metal objects for hands-free doing of things. The torch itself is blinding, as LED tends to be.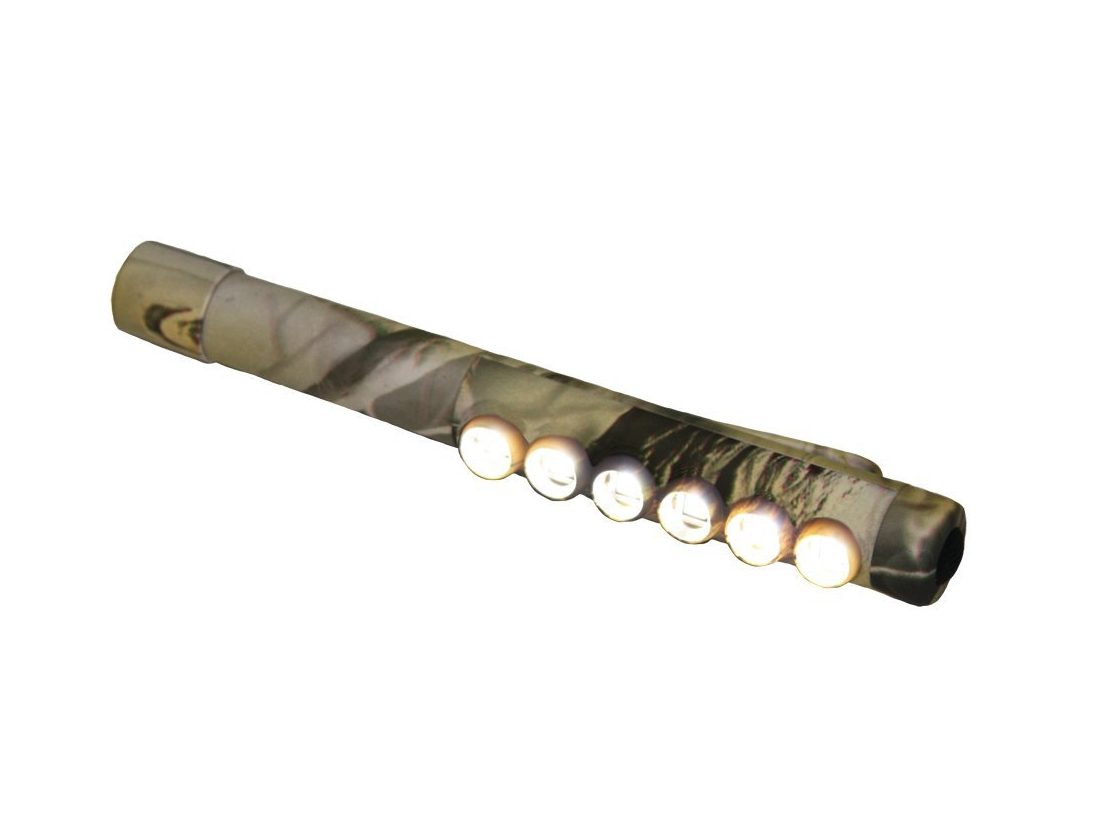 This sturdy light withstood numerous falls over the past year, in the custody of our five year old son. It shined strong until the very end. We think it is now resting peacefully among the grass and sticks en route to our last campsite.
The LED Camo Pocket Light goes for about $7 as an add-on item at Amazon. This is comparable to other small LED work lights. Requires 3 AAA batteries, included.
Non-Stick Skillet
We've used the skillet to cook some tasty meals on the grill and over the campfire. It works well for anything too large or awkward to cook on a stick, like hamburger patties, or foods that would slip through the grates on the gas grill or BBQ, like cut meat or veggies.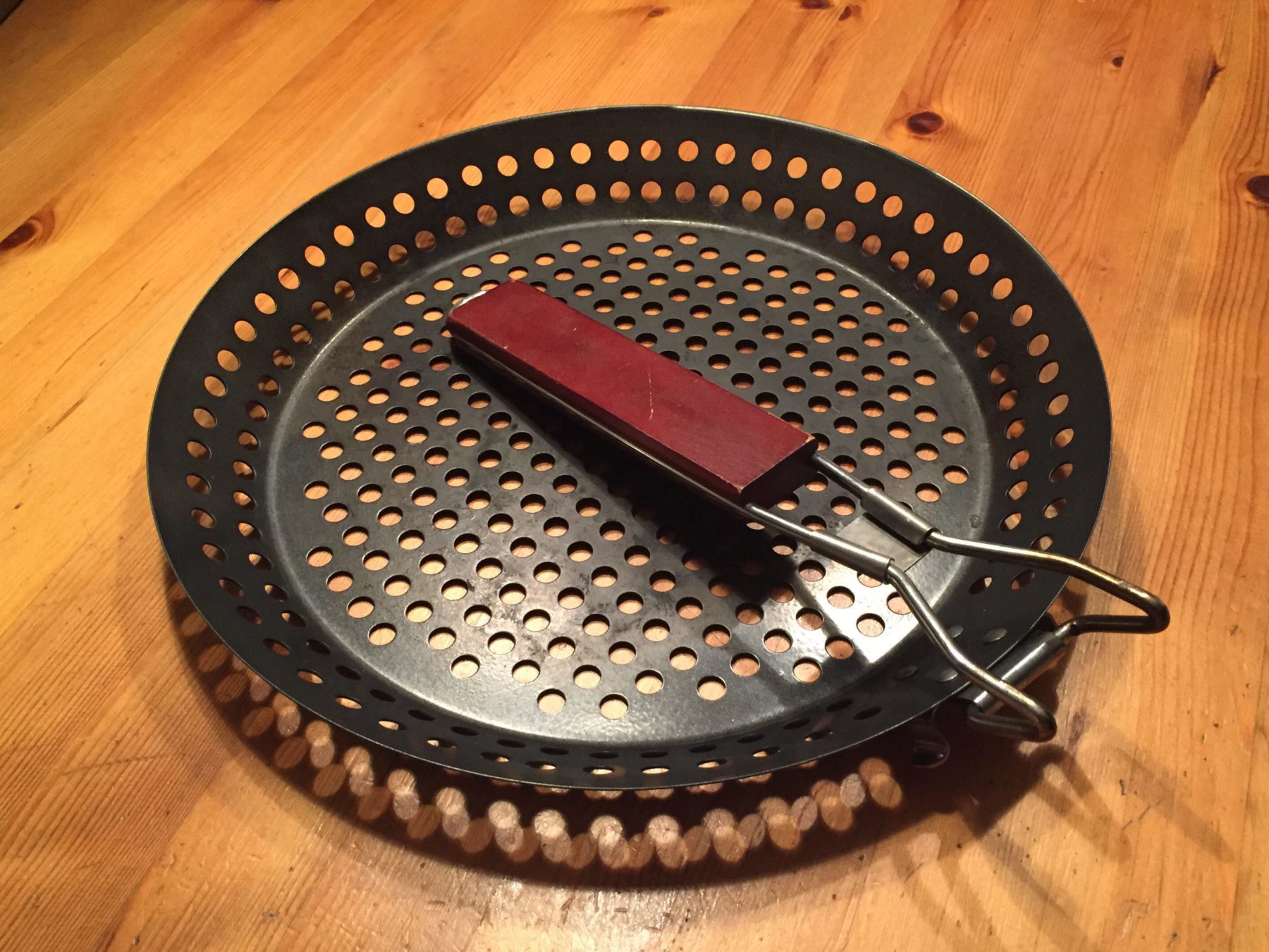 The diameter is 12 inches, depth is about 2 inches, and weight is 24 oz. So, it's reasonably sized for a short backpacking trip. The quality is fine, though the folding handle is getting a little loose.
The skillet will run you about $10, making it cheaper than most.
Playing Cards
We've used these cards on a few campouts and around the house. Mostly they stay in our camping box, so as to be ready for the impromptu overnighter.
The cards are slick, both literally and figuratively. The glossy plastic makes them slippery, which isn't really an issue unless you're trying to play solitaire in an RV as it curves up a mountain road. On a level, stationary surface, they're fine. Figuratively, they're slick because they don't fold or crease like the standard issue card. They take a beating and bounce right back.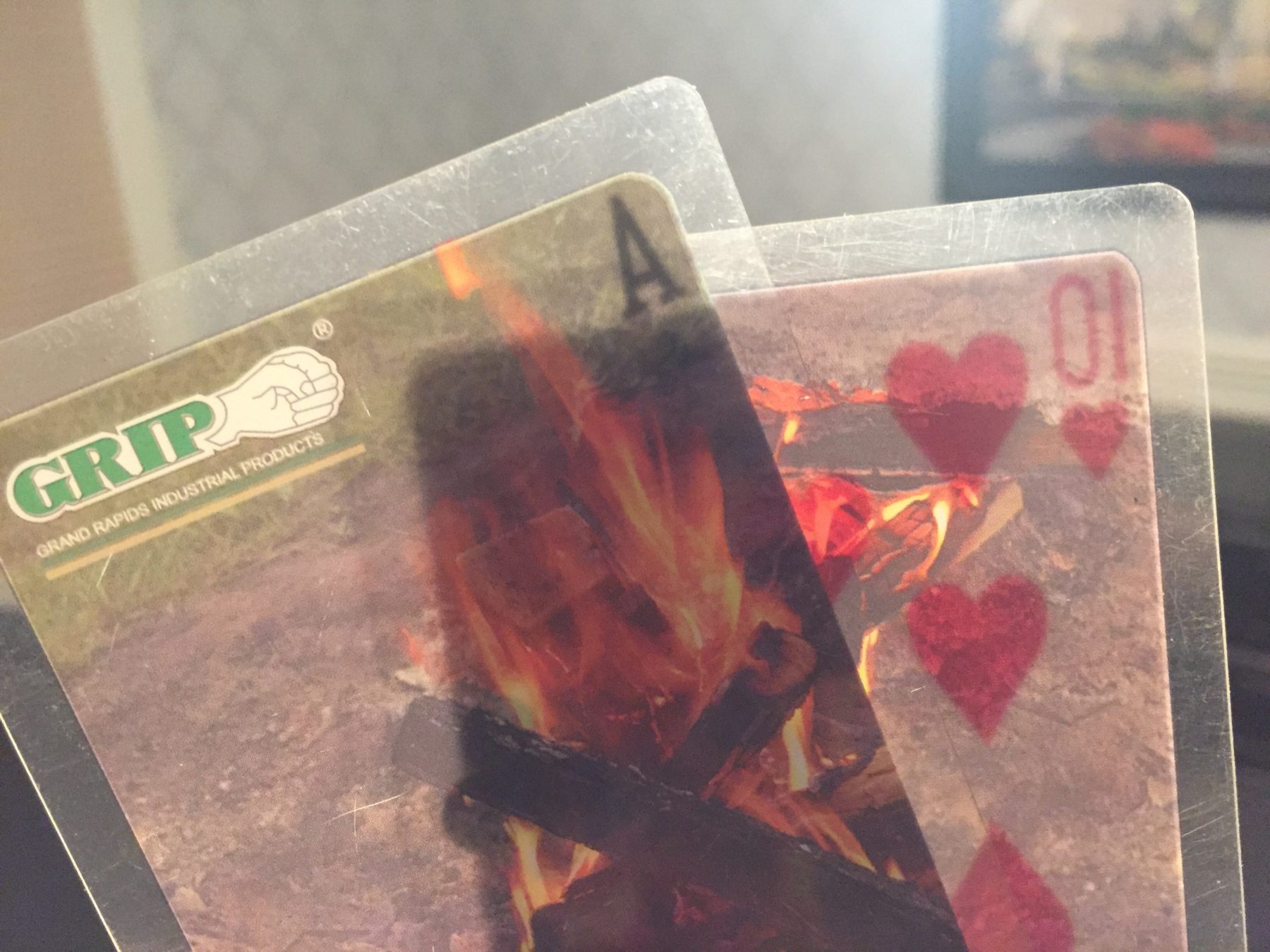 The only downside we've discovered is that they're not entirely opaque. Beware that if there's any more than an average amount of light coming in from behind, your hand will easily show through to your opponent.
The waterproof cards are $13 after shipping.