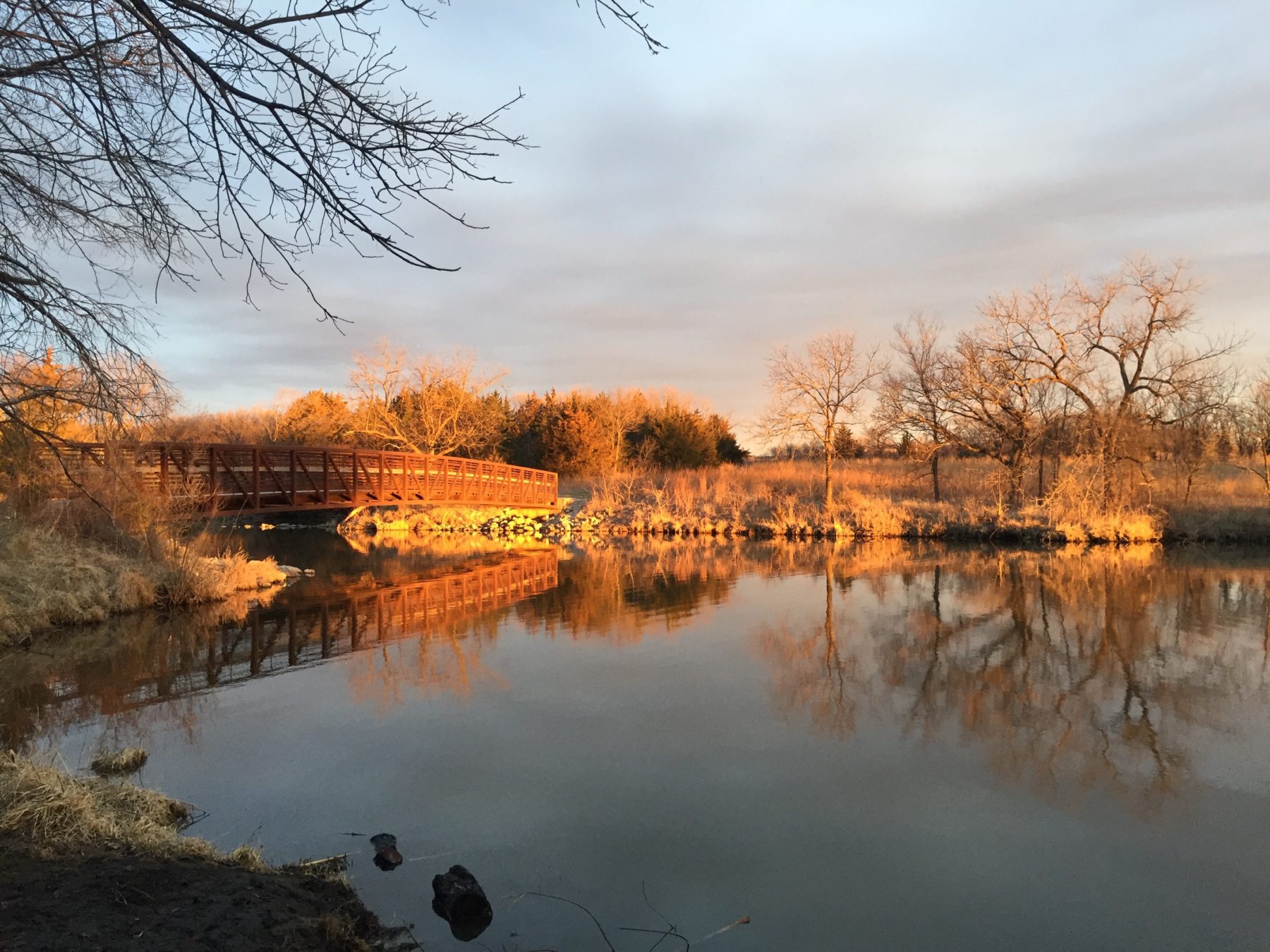 We celebrated St Patrick's Day this year with a campout at Wildwood, a reservoir and wildlife management area about 20 miles north of the city.
Our neighbors on both sides ended up being noisy and remarkably potty-mouthed, partying late into the night, but good times prevailed overall thanks to reasonable winter weather, epic skyscapes, and kids who mostly kept it together.
[Last time at Wildwood, my first campout alone with all our 72 kids]
We left the house Friday around 5PM, with five kids, two adults, seven backpacks, food, water, the dog, and kitchen sink all crammed into the minivan like toys in a closet or books on a bookshelf after the kids have "put them away." The trunk and doors of our now lowrider would only close after the unwieldy mass of gear was piled, squished, and finagled into place. Upon opening the trunk and doors at our destination, the gear would then spill out like water into the gravel parking lot, with the kids surfing out on top of it, and dispersing in all directions.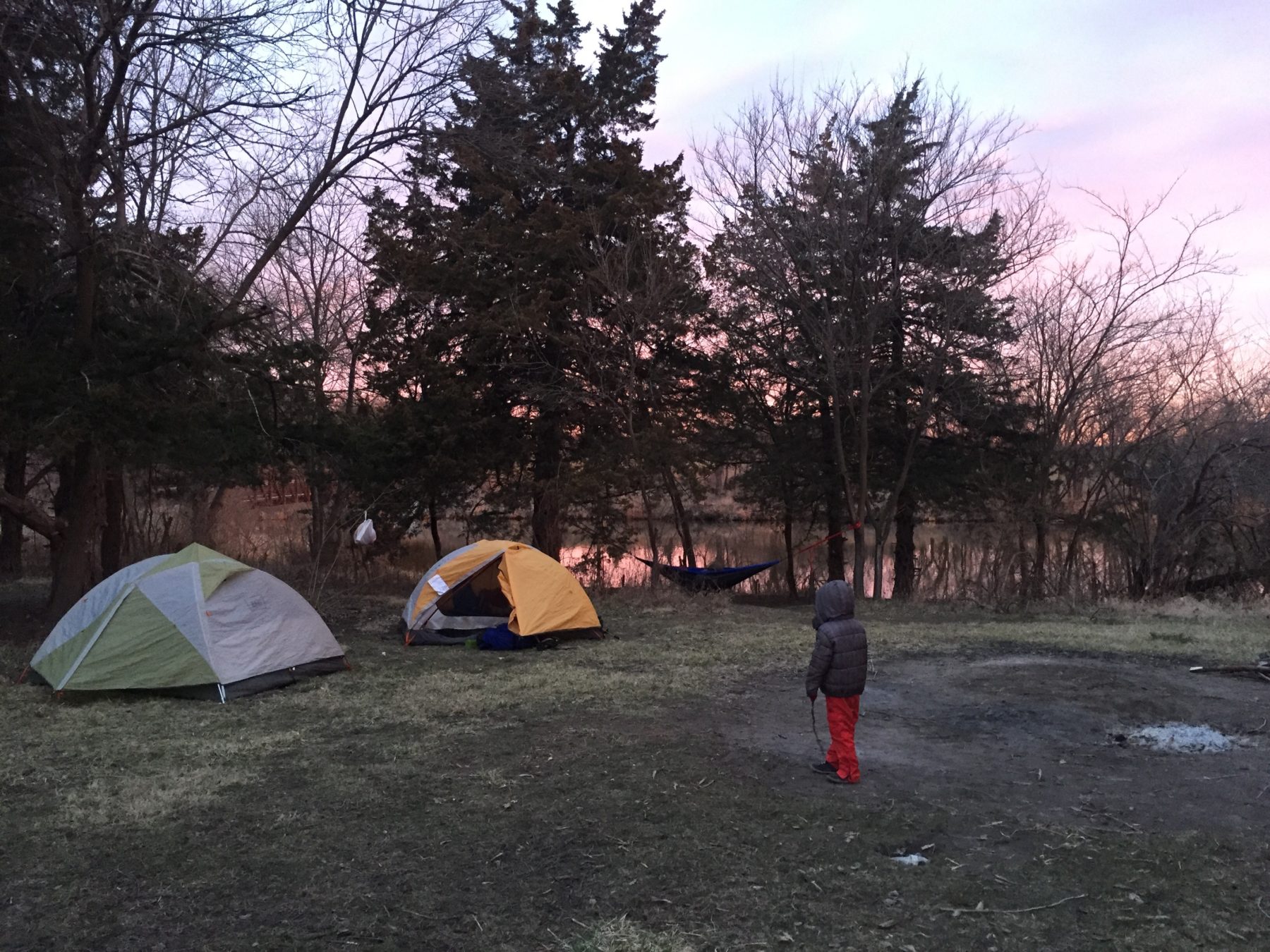 Wildwood has zero amenities, aside from the dumpster and outhouse. No fire rings, tables, tent pads, or hookups. It's free range, libertarian camping, without regulations to speak of, and no rangers to enforce them anyway. Camping is open, in the sense that you stake a claim, spread your camp chair legs, and then hope in vain that the crowds congregating around you aren't too rowdy.
We snagged a nice lakefront spot and pitched our accommodations, a three-person backpacking tent for the four youngest kids, a two-person tent for the adults, and the hammock for our oldest. Next, we went to work scavenging wood from the nearby cedars, and building a fire to boil water for dinner.
Each kid was responsible for planning and preparing some portion of a meal. For dinner, we ended up with Maruchan Ramen noodles over shredded carrots and cucumber. For dessert, we had foil-wrapped s'moritos, tortillas besmeared with peanut butter, folded around chocolate chips and mini marshmallows, and baked on the coals.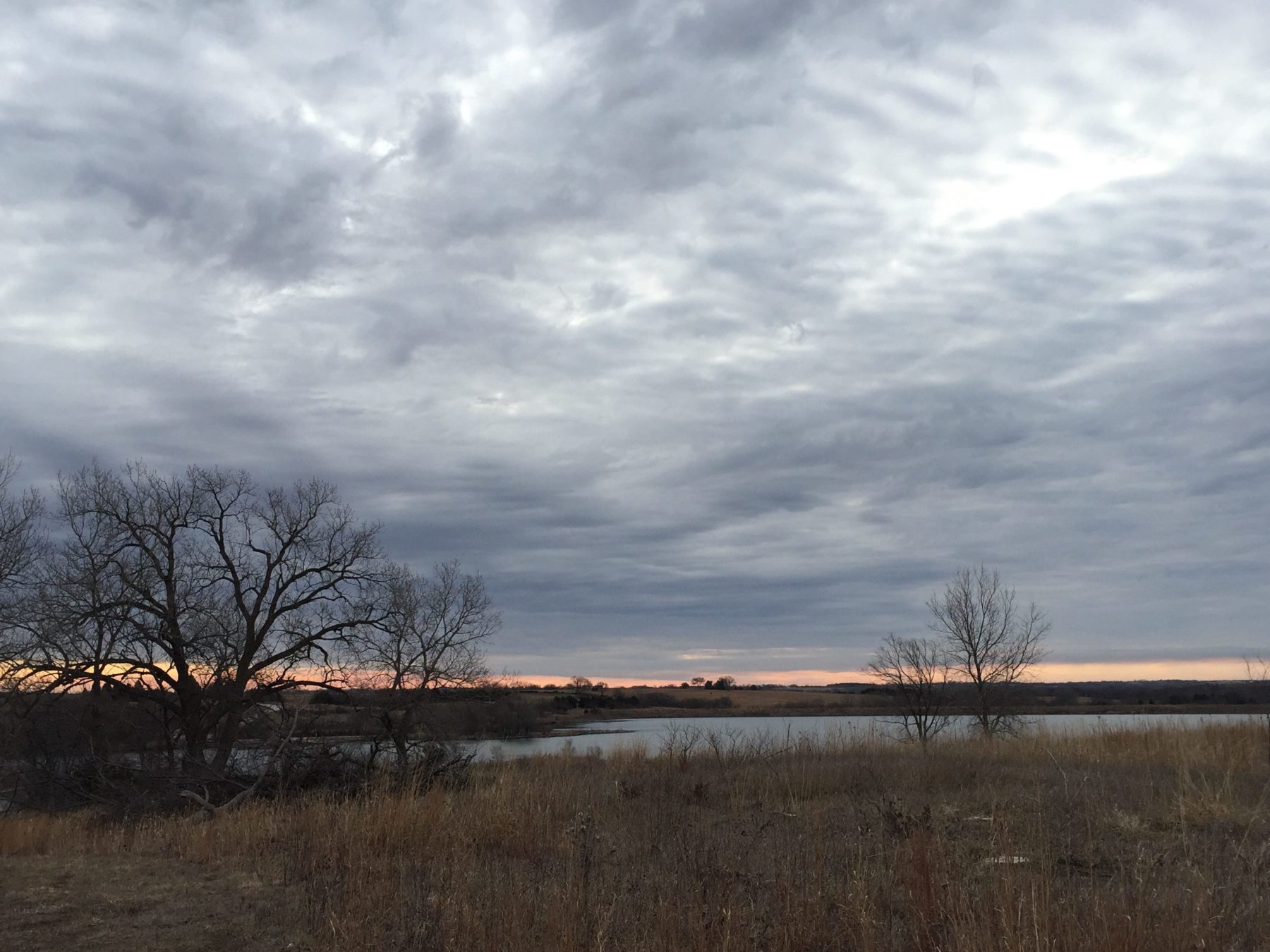 The kids, exhausted from three hours of uninhibited outdoorsing, running, jumping, shouting, rock throwing, and exploring, started putting themselves to bed around 9:30PM. The adults weren't far behind.
As the clouds dissipated in sync with the fading twilight, the stars found their places in a big, dark night sky. The quiet serenity was only disturbed by the distant honky-tonk song of migrating geese, and the uninhibited reveling of our neighboring campers, who drank and yelled and trolled around the lake cat-fishing until 3AM.
I go to nature to be soothed and healed, and to have my senses put in order.John Burroughs
The kids slept soundly all night, as oblivious to the noise as were the stars. I slept more like a catfish, I imagine, restless in the dark shallow waters next to camp, with a rusty old jon boat buzzing around me.
Fortunately, there's more to camping than sleeping. In the morning, there's breakfast, homemade honey muffins and hot chocolate next to a warm fire, followed by a radiant sunrise.