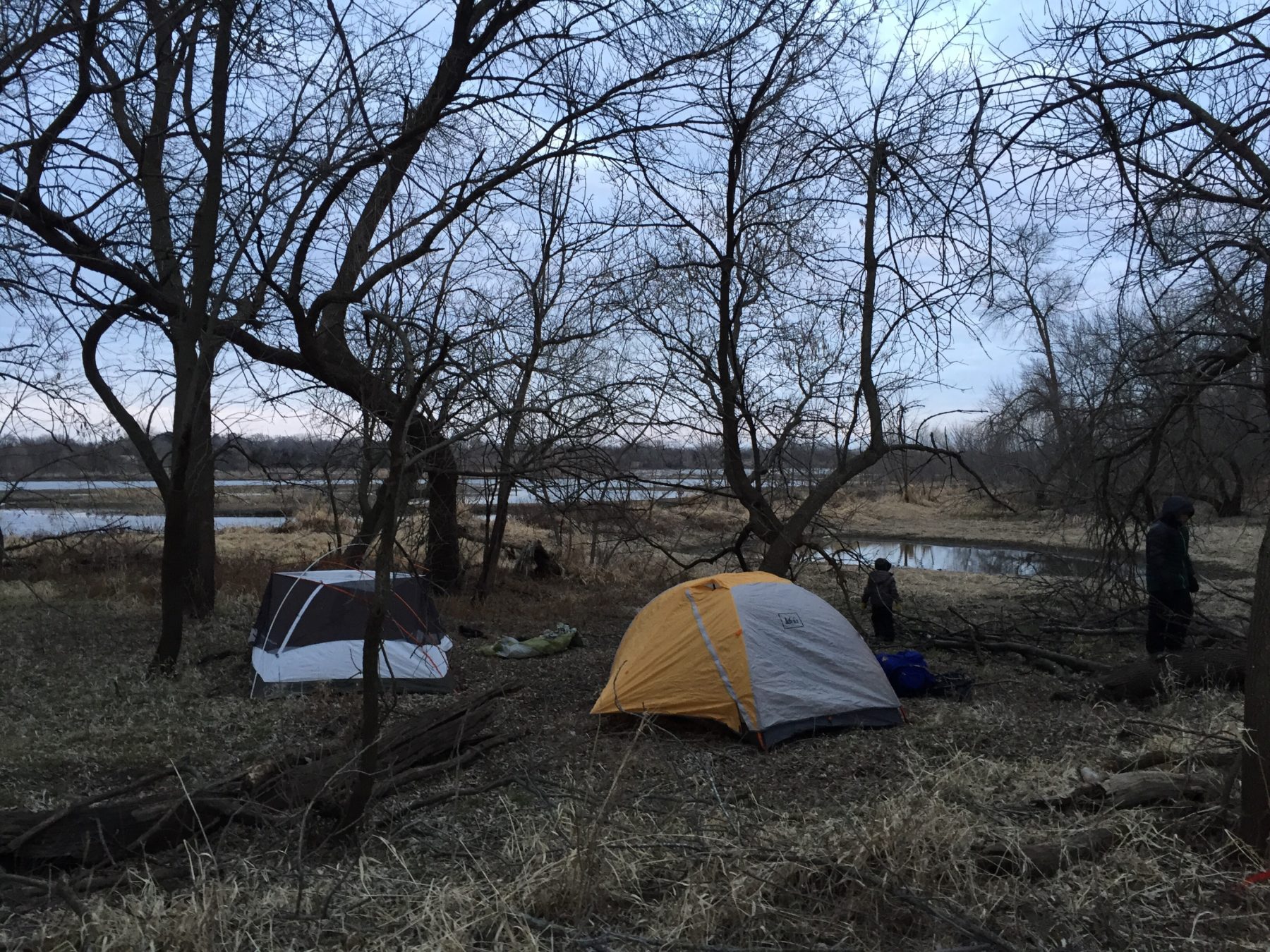 To my regular readers, I want to apologize for the empty chasm between my last post and this one. It has been far too long since I've written, and I'm sure the silence has been bewildering and unbearable. I'm back for good this time, I promise. It won't happen again.
To everyone else, welcome to dad vs wild, where you'll find regular updates on the mini-epics of me and my fam, plus an occasional gear review. I pretty much post every week, unless I have more important things to do, like live my life, in which case months may pass without so much as a phone call.
Today, I'm both excited and embarrassed to report that we finally made it into the woods for our first camp out of the season, and the year. Last Friday, I recruited four out of five kids for a night on the marshy banks of Wagon Train lake. Fingers and toes got cold, and a few tears were shed. Otherwise, it was mostly smiles, so, a minor success, which I consider a major success.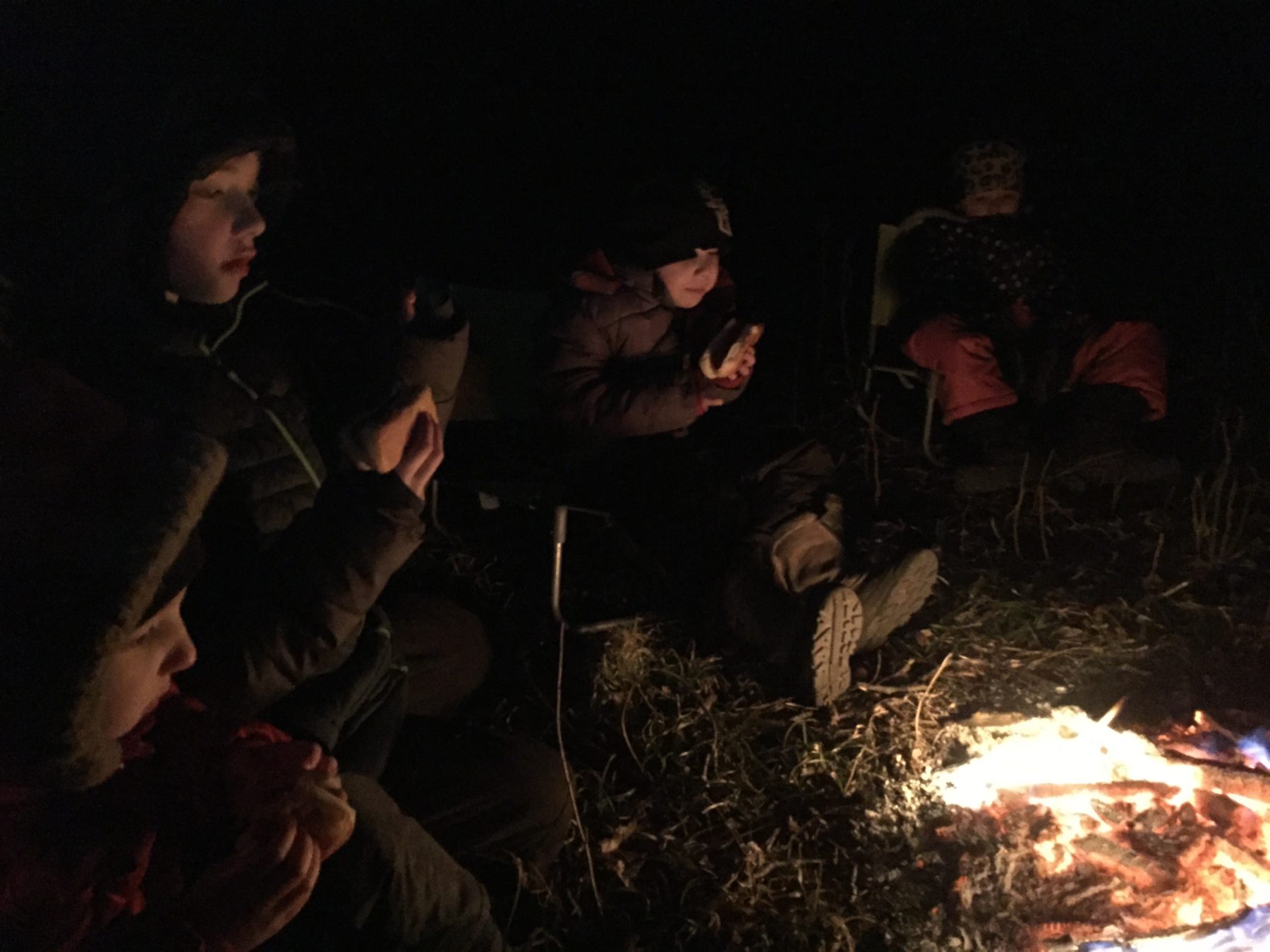 Wagon Train is one of the dozen or so dammed-creeks-turned-reservoirs close to Lincoln. In the spring and summertime, it's generally a hot swampy mess, thick with mud, and crowded with mosquitoes, ticks, and foliage. But in the fall and winter, all the other forms of life either dry up or hibernate, leaving a bleak but peaceful landscape for us and the owls.
We typically park on the west side and hike north into the woods until we find a flat, dry spot without too much bramble. Like the last few trips, this one was about as simple as it gets. We walked in half a mile, pitched tents, built a bonfire, and cooked hotdogs on sharpened sticks before snuggling up in our sleeping bags. It was breezy but not unreasonably cold, with highs in the 30s and lows in the low 20s.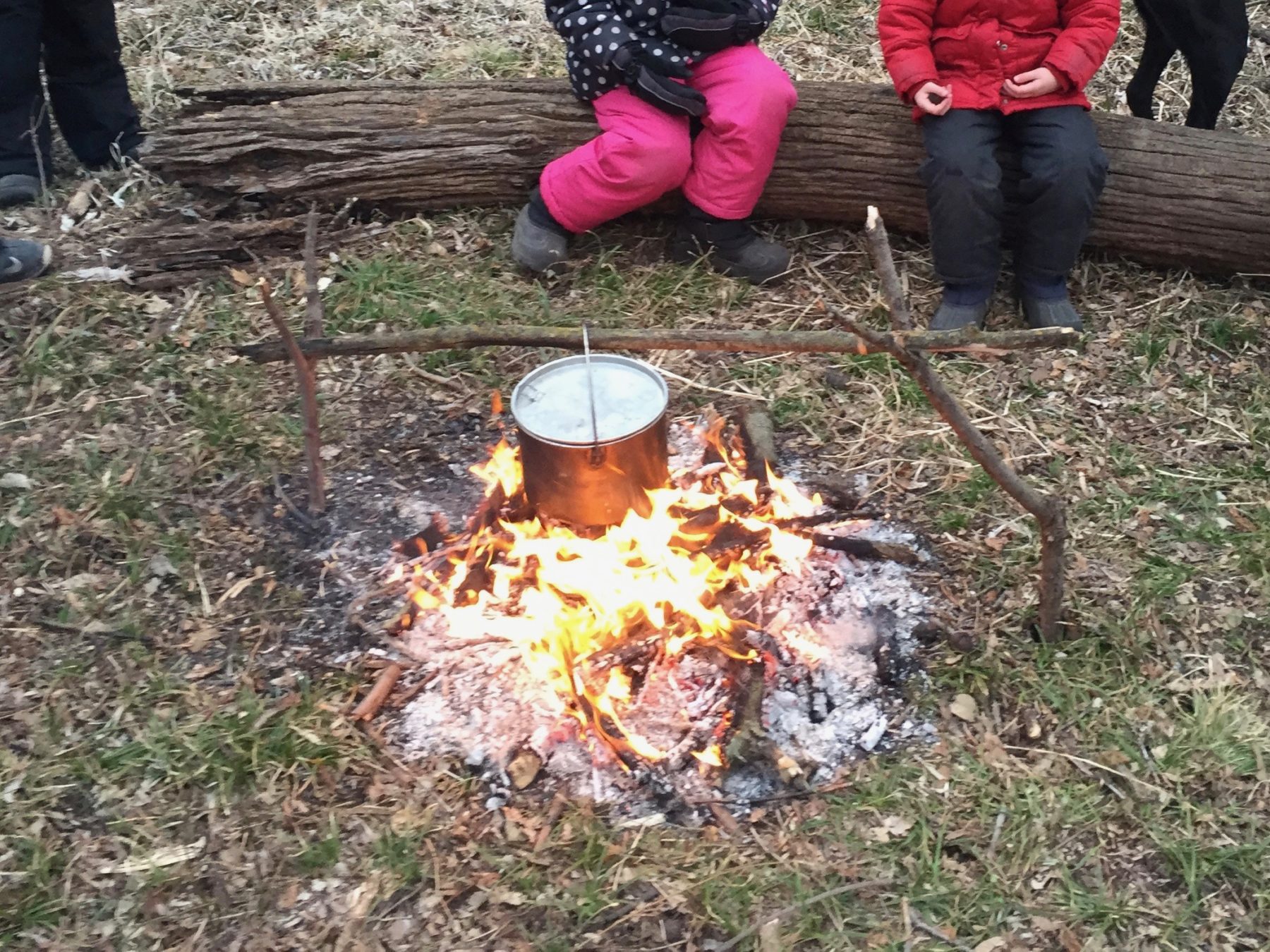 Some things I'm learning about winter camping with kids, and a dog:
At this point, our younger two (three and five years old) are able to pack and carry their own clothes, water, and some food. But they still haven't figured out how to keep their extremities warm. Pockets are for rocks, shells, and miscellaneous objects that look cool and are probably worth lots of money, but are actually worn down pieces of trash. So, after getting to camp, the first thing I do is put up a tent and lay out a sleeping bag where the littles can recoup from their long, slow walk in. This ties them over until the fire is ready.
Kids under six are still learning that pee and poo should be taken care of with more than eight seconds of forethought. As with their fingers and toes, which are just fine until they're frozen stiff and everyone is sobbing, potty needs are put off carelessly until the insulated snow clothes almost become a giant diaper. Regular, mandatory potty breaks are key. It's like on a road trip, but much worse.
The dog still has no idea how to sleep out in rural Nebraska in the winter. He paces the tent and barks all night. More here. My current solution is to take him to the truck around 9PM and leave him in the back seat until morning. In warmer weather, we'd leash him to a tree.
The harebrained parent supervising this outing needs to stay calm, even when everything spirals downward into a cold whirlpool of tears and pee. These kids are champs just for being here. Power through the challenges, and soak in the successes, like telling fantastical bedtime stories under a dark wintery sky before sleeping warmly next to the greatest kids on earth.
Apparently, geese are just as nocturnal as owls, and dogs. Please remind me to bring ear plugs next time. I love listening to the sounds of nature at night, but only for like an hour, not seven.