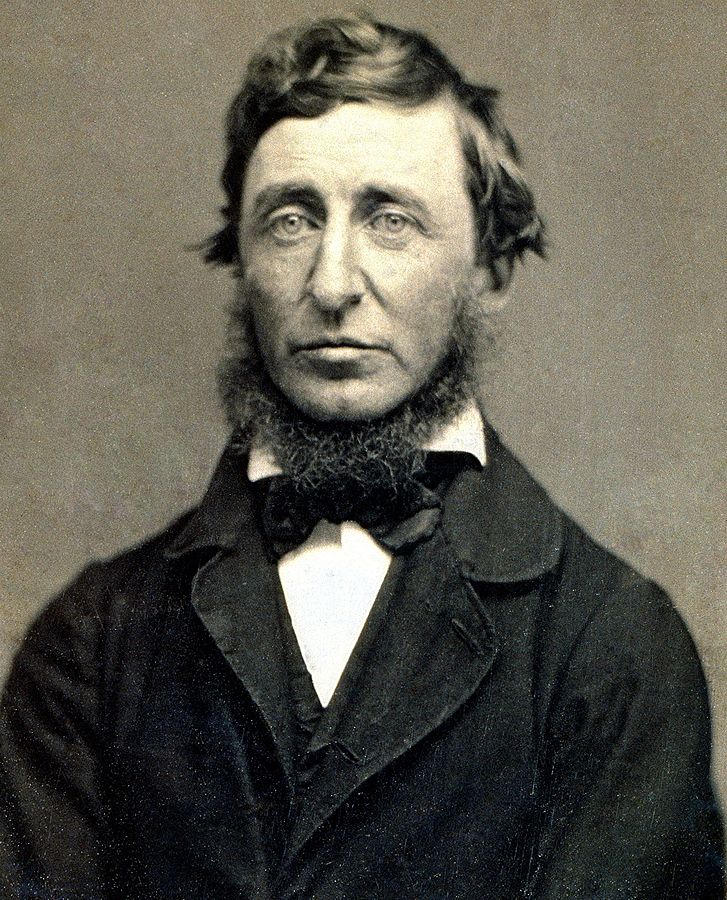 Today is the 200th birthday of minimalist, naturalist, transcendentalist, carpe-diem-ist, and American author Henry David Thoreau, whose writings and simple, sometimes disobedient lifestyle have influenced greats such as Gandhi and Martin Luther King, Jr. while also inspiring generations of self-righteous teens to free themselves from the oppressive demands and unhealthy expectations of a consumerist society.
Let's reflect on a few of Thoreau's more meme-ified quotes. The first is a poignant and depressing observation that, come to think of it, I've never actually seen in meme form.
The mass of men lead lives of quiet desperation.
According to Thoreau, simplicity and down-to-earthness, less buying of things and less nose grinding, would go a long way to alleviate our quiet desperation.
Most of the luxuries and many of the so-called comforts of life are not only not indispensable, but positive hindrances to the elevation of mankind.
These ideals are captured in the hopeful, adventurous statement of purpose that motivated Thoreau's experiment at Walden.
I went to the woods because I wished to live deliberately, to front only the essential facts of life, and see if I could not learn what it had to teach, and not, when I came to die, discover that I had not lived.
Finally, a pithy and pretty accurate rule of thumb to guide us on the Thoreaudian path to less is more.
All good things are wild and free.