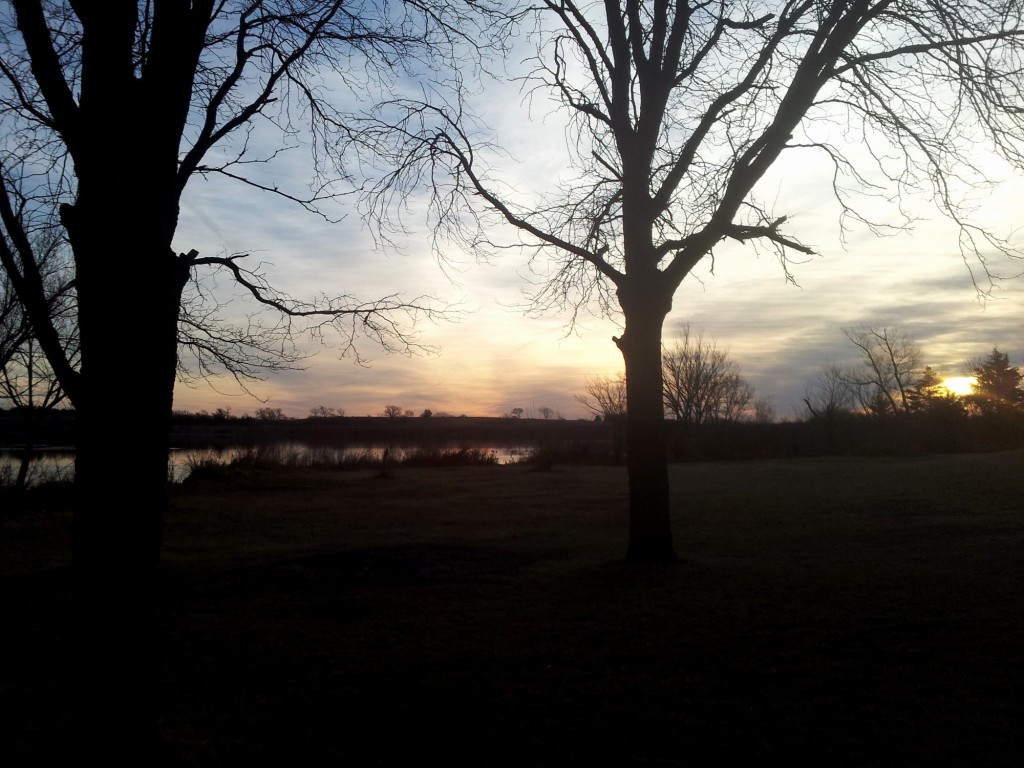 I wrote a few days ago about our recent overnighter at Wildwood, a small lake north of Lincoln, Nebraska, nestled between fields of corn and soybean. I mentioned there that our sleepless morning was interrupted by spurts of shotgun fire. But I forgot to describe the source of the shooting.
I didn't actually see them until sunrise, but their commotion in the quiet morning air gave the duck hunters away.
If you're too busy too duck hunt, you're too busy.
Jase, Duck Dynasty
It was long before dawn when I awoke to gravel crunching in the parking lot, first under rolling truck tires, then under shuffling boots. I checked my cell phone for the time. It was 4:30 AM, about two hours before a Nebraska hunter could legally open fire.
Gray limestone gravel paves all the roads and parking lots in my camping memories. Those small chalky rocks, with random angles but uniform size, create a sort of man-made welcome mat on mother nature's vast front step. Reflecting on all our family trips as a kid, dusty gravel was always first to greet me as I jumped out of the truck. The sound and texture of it are subtle but distinctive and unique to that point where driving ends and a campout begins.
As the waterfowlers unloaded their truck beds, oblivious to me and my eavesdropping, I heard the unnatural clatter of their most essential trapping, the flock of decoys. Dozens of hollow-bodied, featherless, plastic ducks, who would be carefully placed to create the illusion of a safe and inviting stretch of lake-shore property.
Until this point, the sounds of the setup were mostly quiet and cautious. I heard some rustling in the bushes and grasses, and soft splashing as the hunters waded out and distributed their bait in the most effective pattern they could think of. I could picture them pausing in the cloudy moonlight, to imagine how the scene would appear to their prey. Maybe the decoys would seem too eager, or too exclusive, as the ducks flew past in search of friends.
Eventually, with the stage set, the splashing stopped, and the waiting began. The hunters were clearing the air. At some point I fell back asleep.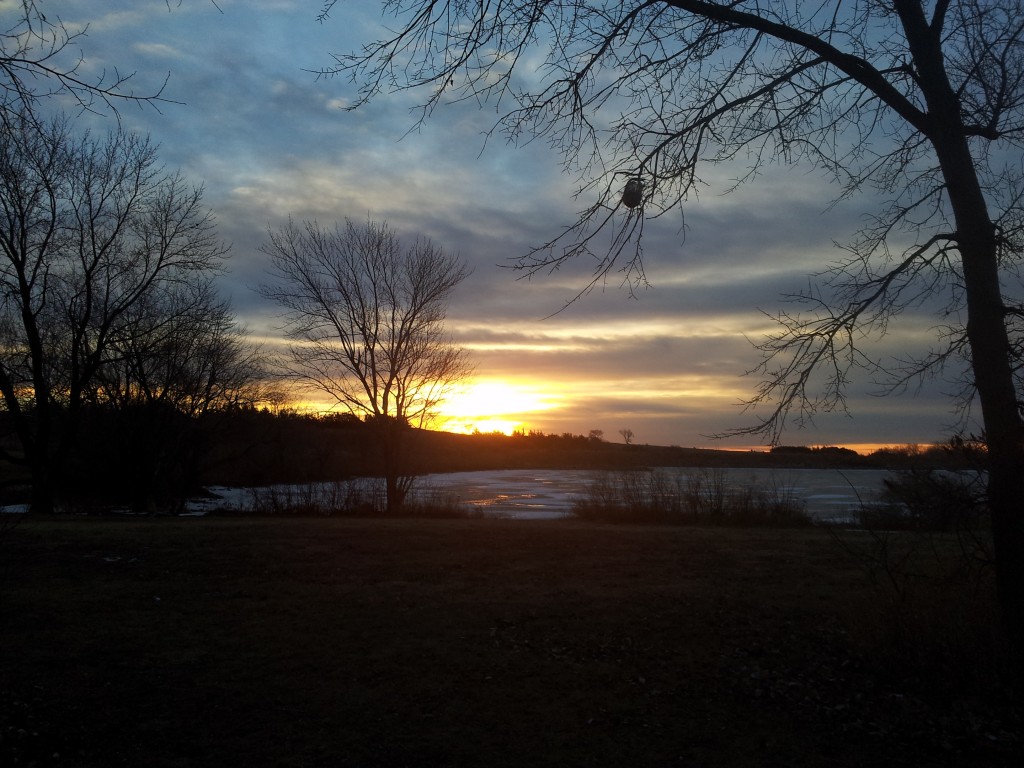 At 5:30 AM, the decoys came to life. I've never heard such a lively group of ducks. Their quacking seemed forced, as if someone were squeezing it out of them against their will. It was awkward. No real duck could have the lungs to maintain such a consistent, rhythmic squawk.
And yet, apparently, the hunters found something to shoot at. The shooting was almost as relentless as their calling. Blam, blam, blam, …, blam, blam, blam, blam, blam! Then, more calling. Squawk, squawk, squawk, squawk, …, squawk, squawk, squawk, …, squawk, squawk! Over and over, back and forth.
The kids, exhausted from a late the night by the fire, slept through it all. But I was wide awake. As I stretched out in my goose down sleeping bag, I thought about the ducks. I wished they could be taken more elegantly, with less squawking and blasting. And I hoped the hunters were grateful for their kill.
Hunting presents a difficult contrast for me: you take an animal's life to, hopefully, sustain your own. I first confronted this contradiction while bow hunting last fall, when I shot my first buck. My heart was pounding and my eyes were damp as I let my arrow fly, an arrow that would stop his heart from beating and his eyes from seeing. As someone with a relatively small and superficial connection with the earth, it was both exhilarating and terrifying to end the life of a creature that is one with the earth, a creature that spends all of his existence with it and in it. I've never felt so close to and so far from the natural world at the same time.
These thoughts and feelings came back to me as I listened to the duck hunt. And I realized that the sounds of a hunt can be beautiful or disgusting, depending on the attitude and reverence of the hunter.