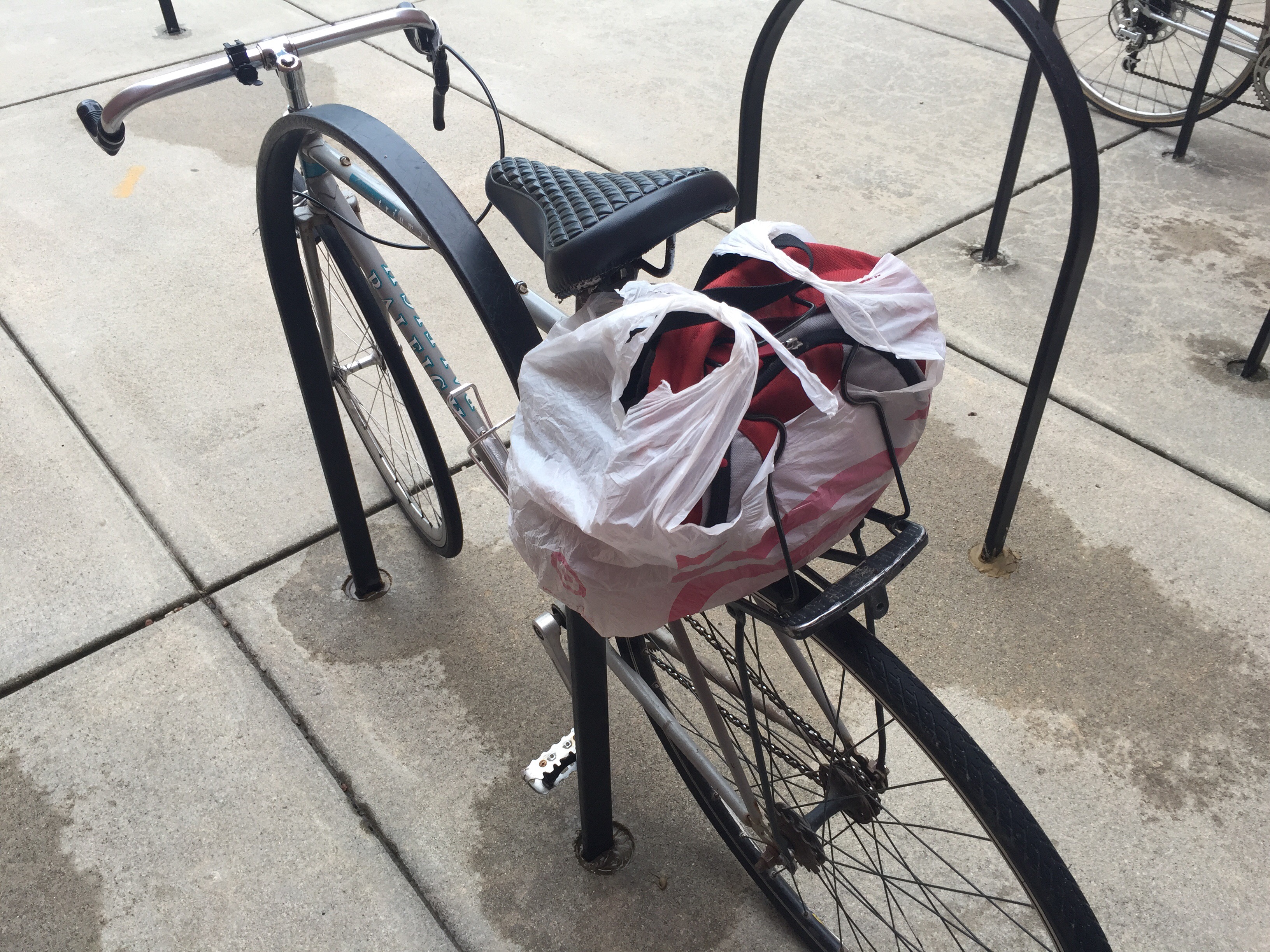 Today I'm stoked off the charts to review what has become a key element in my gear arsenal, the high density polyethylene, multi-purpose, rain cover carry all.
It is lightweight, reversible, foldable, reusable, and hypoallergenic. Six gold stars and three thumbs way, way up for this revolutionary product.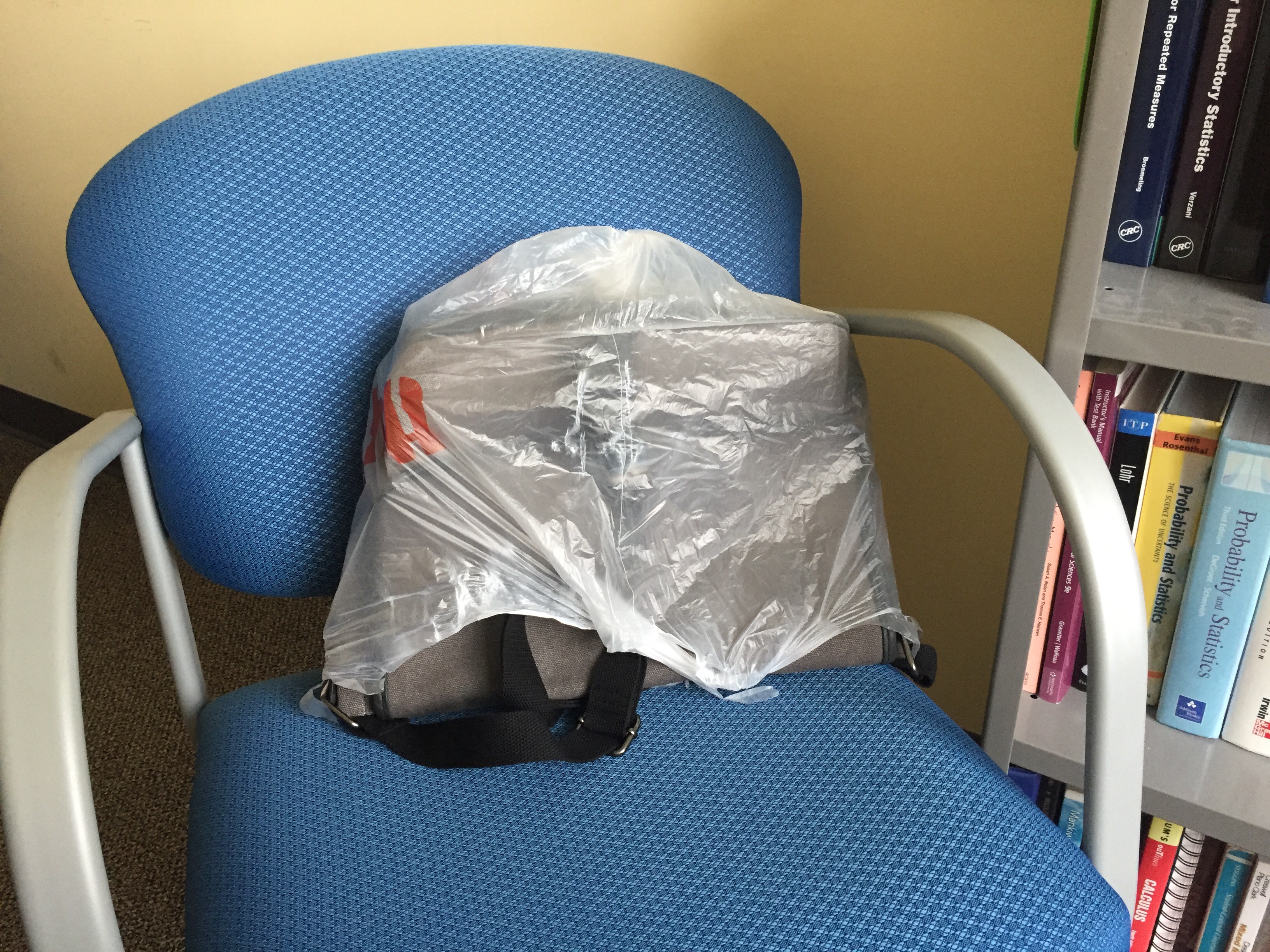 Maximal Versatility
Designed with the on-the-go metro multi-tasker in mind, some verified uses include:
Rain protection – cover your books, bags, monocle, mustache hair, etc.
Carrying things – insert things and carry
And the list goes on. The things it can cover or carry are truly limitless. For the animal lover, be confident in picking up:
Dog poop
Cat poop
Any species of poop, really
The dead possum that the kids found down by the creek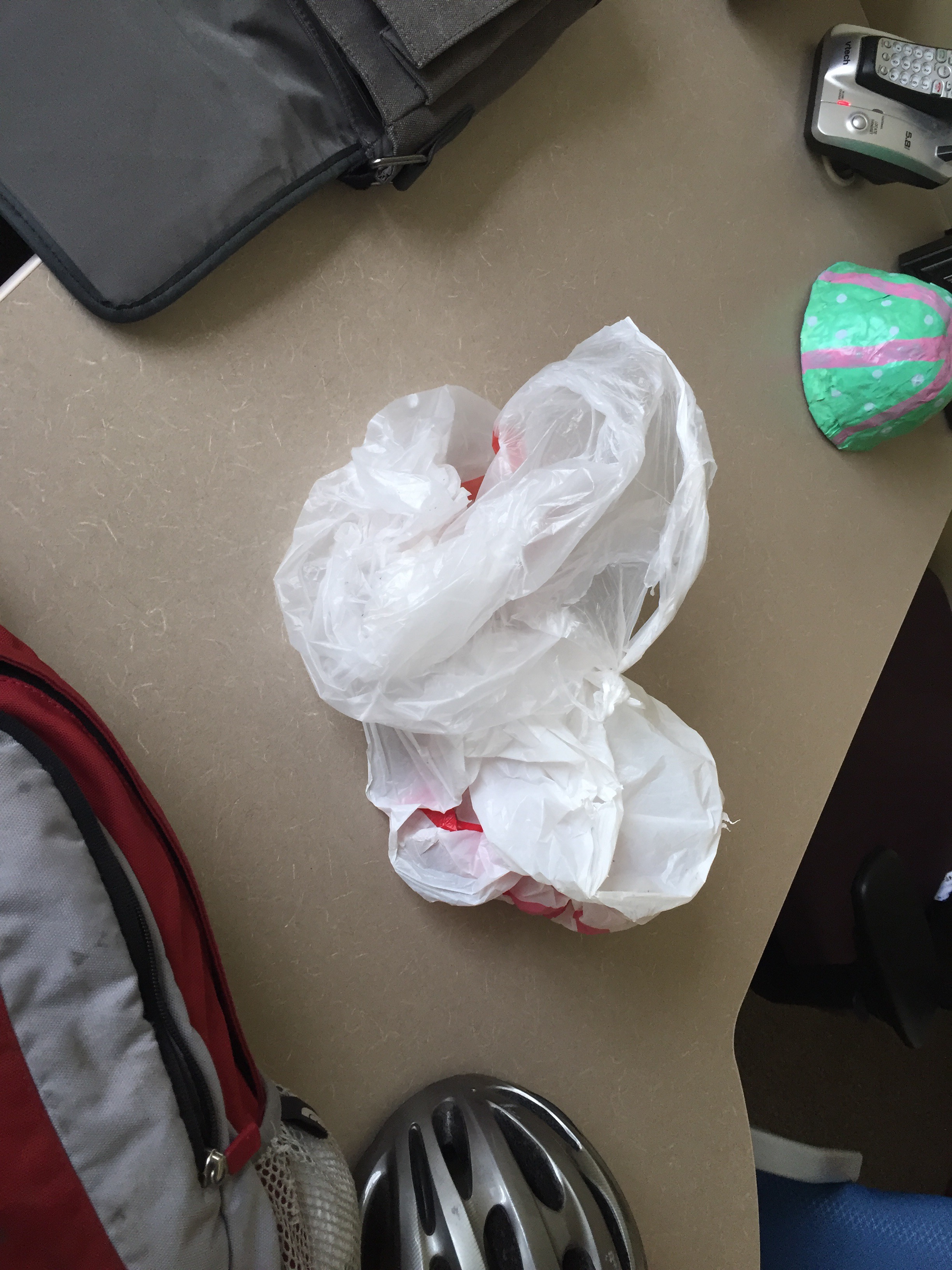 The shod of feet will enjoy these added benefits:
Quarantine your muddy loafers when in transport
Wear between socks and shoes for emergency winter warmth
Dare I say that this staple resource rivals duct tape in versatility and potential for extremely satisfying feats of ingenuity.
Only 2 Cents
Single-use plastic grocery sacks cost stores around 2 cents each. For only 2 cents, they save us the immense trouble of having to either
carry our purchases in our hands like some kind of animal,
install an oil well in the backyard, refine the crude into molten plastic, and engineer a manufacturing system so as to create our own bags on demand, or
fashion another cargo device out of scrap wood, cardboard, mustache hair, or the bags we got last time we went shopping.
With stores willing to defray the upfront cost, and the environment willing to absorb the unseen impact of humans producing and then disposing of over 500 million bags per year, its no wonder that we as consumers prefer to take a new bag rather than inconvenience ourselves with the forethought of bringing our own.
Our Legacy of Plastic
An empty plastic bag bounces down the highway like an urban tumbleweed before snagging on a haggard oleander bush. It flaps there in the breeze for the remainder of its 180,000 days of life on earth, content in having successfully accomplished its single-use, but restless with a feeling deep inside that it is capable of so much more.
The ephemeral plastic bag will outlive us all, a lasting emblem of our obsession with convenience.
We can do better, people. Let's consider the true cost of convenience. Let's acknowledge that the single-use lifestyle, though efficient in the short-term, is unsustainable and irresponsible in the long-term. Plastic is not our legacy.
Let's give our high density polyethylene a second chance at life. Let's reuse the environmentally subsidized plastic we've already created. Then, let's say no to both paper and plastic. If we forget to bring our own portable carrying technology, we take the shopping cart to the trunk of our motorized carrying technology and we transfer our mostly unneeded purchases by hand. In the time it takes to complete the task, we don't see any plastic bags blowing across the parking lot. Our legacy will be actual tumbleweeds.