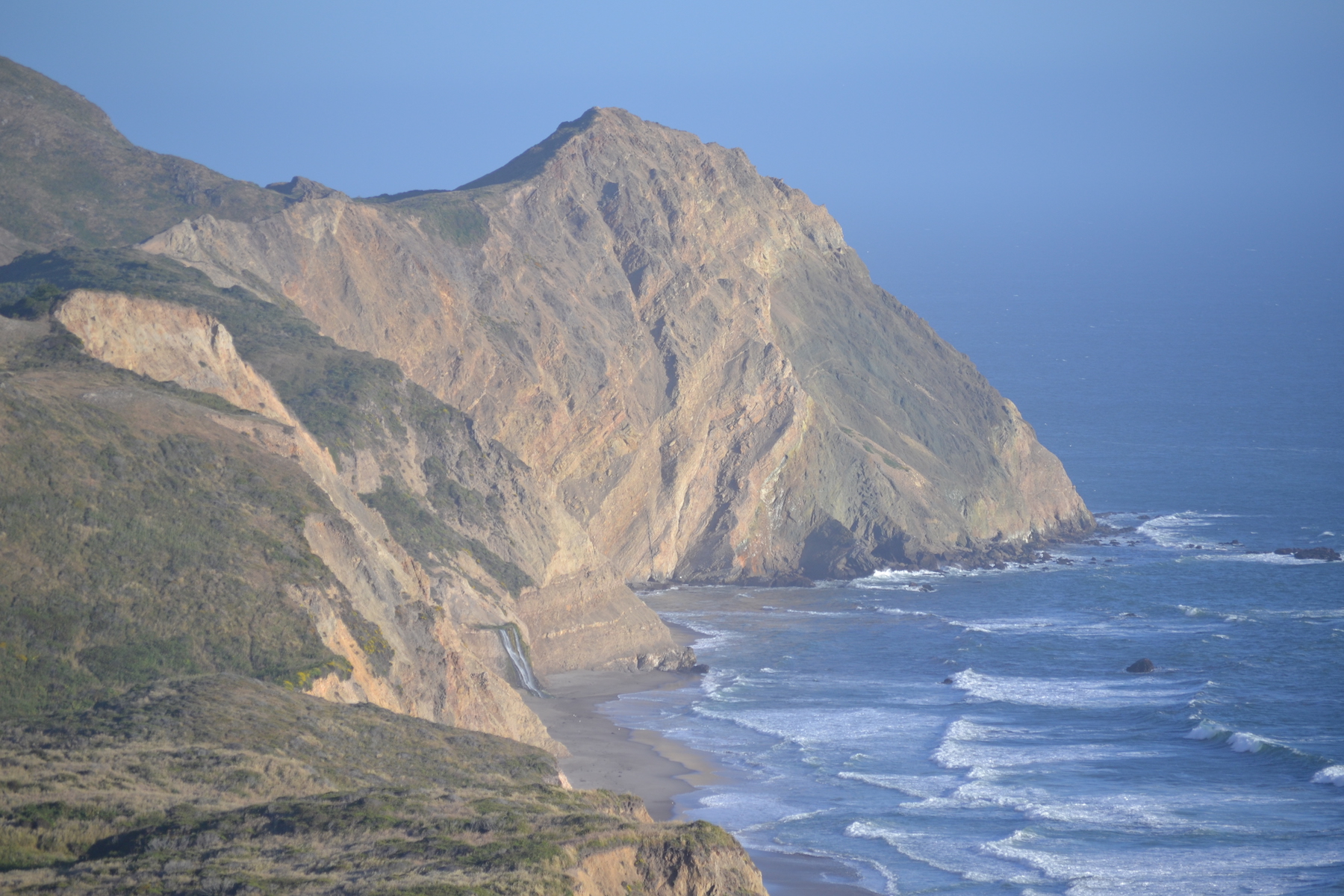 My fourth-grade daughter recently told me that she checks my blog from on her school computer. This was great to hear, as I don't often get to meet my fans in person.
I did wonder if she had encountered any adult content here. Aside from the innuendo-ridden banana guard gear review, which I think we've all tried to forget, and now we're regretting that I brought it up, this site should be pretty family friendly, so I think we're good.
Now I'm just embarrassed that I haven't written here in over three months. Twenty-seventeen probably saw more Avengers movies than updates from Dad vs Wild. And while we can never have enough Hulk vs Thor, what the world really needs in this time of political turmoil and changing climates is a mid-thirties father of five speaking for the trees and the kids.
This blog has become a point of conflict in my life. My love for family and the outdoors, and writing about them, wrestles like a god of thunder against my hulking aversions to technology and to having myself plastered on the internet. In the end, it comes down to talking about the things I love doing vs actually doing them, and I've yet to find a good balance.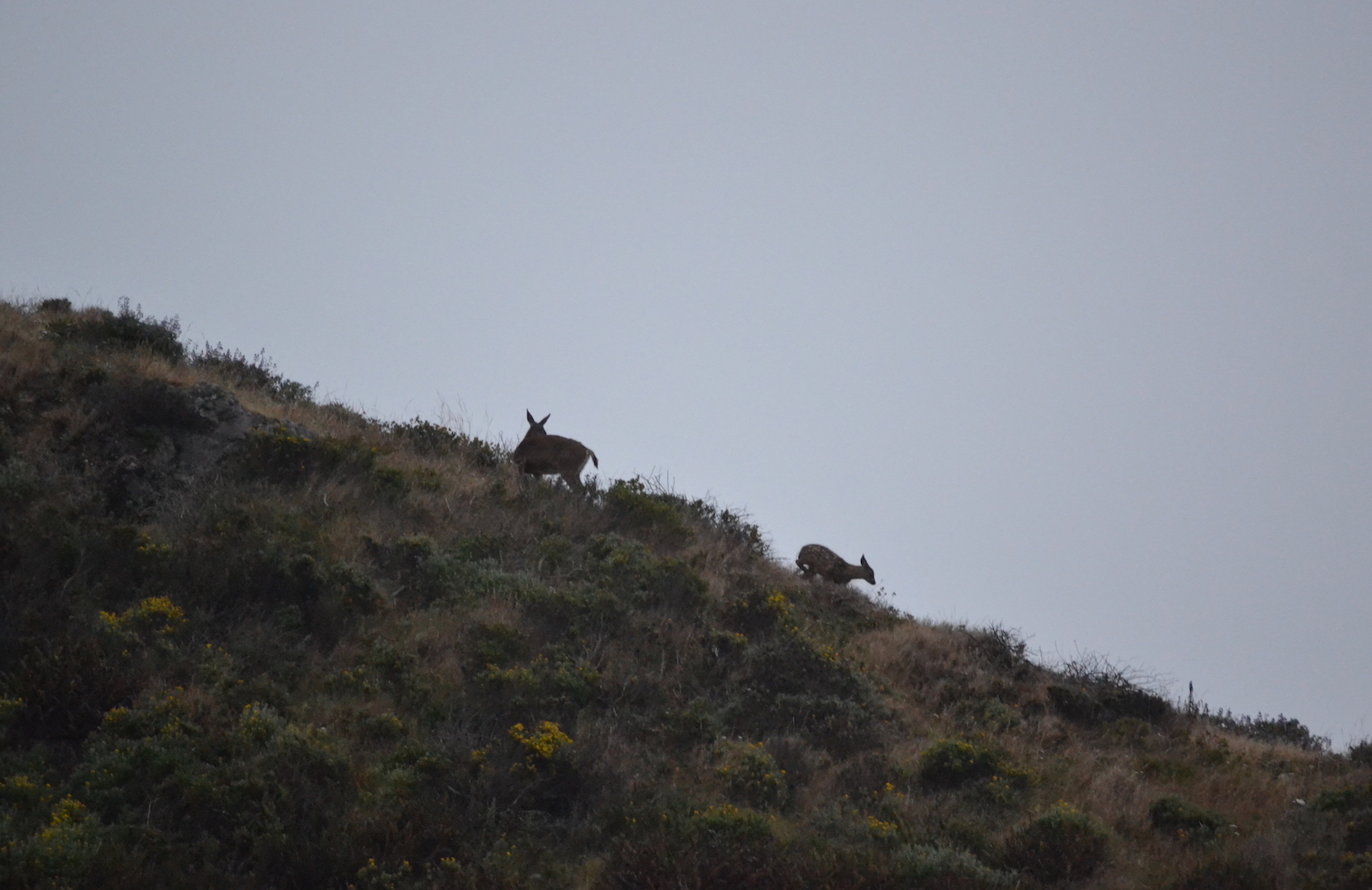 Today, I will write, mostly to appease my avid readership, whose requests for updates have become unbearable. But also because writing encourages reflection. From my post on Time Travel and How I Got to Be Thirty:
Life is like a book. If we never stop to think, it is gradually compressed into a few brief pages, an executive summary, and, looking back, that's all we have to represent it. But as we ponder on our days, weeks, and years, simple experiences gain substance and value, life grows, and pages are filled. Reflecting on life is one of the secrets to making life full of memories and meaning.
Wow, I had some deep thoughts when I turned thirty. Now, five years later, I feel more compressed than ever. I need to listen to my own advice. I need to slow down, decompress, stop seizing the day so much. Again, borrowing from my more thoughtful thirty-year-old self:
It's not enough just to seize the day; any other life form can do that. When a dog escapes from the backyard, it holds nothing back, running, jumping, slobbering, wagging, living life to the fullest. Even dogs can seize the day. It's not enough to squeeze our day for all it's worth, if we don't savor it, internalize it, understand it, remember it. Making time count involves using that thing which sets us apart from any other animal: reason, or critical thought.
In an effort to make time count, today I'm reflecting on a long forgotten backpacking trip with my oldest two kids, ages six and four at the time, to Point Reyes National Seashore. Our first backpacking trip together, in the summer of 2012.
Point Reyes protects 70,000 acres of Pacific shoreline, mountains, and forest north of San Francisco, California. Campsites are only accessible by foot or boat. We started by foot at the south end of this nature sanctuary, parking at the Palomarin trailhead and then embarking on the Coast Trail, which, for a mile or so, skirts the eroding edges of a 200 foot cliff with waves crashing quietly below.
I remember the ocean, spreading forever into the horizon, like another sky, infinite and inaccessible. We could only observe and wonder from the edges, with our tiny footsteps traversing its endless perimeter. The kids were too young to say much about it, besides that it's really, really big. So I was left to imagine what they were feeling as they stare wide-eyed into the dark, wavy expanse.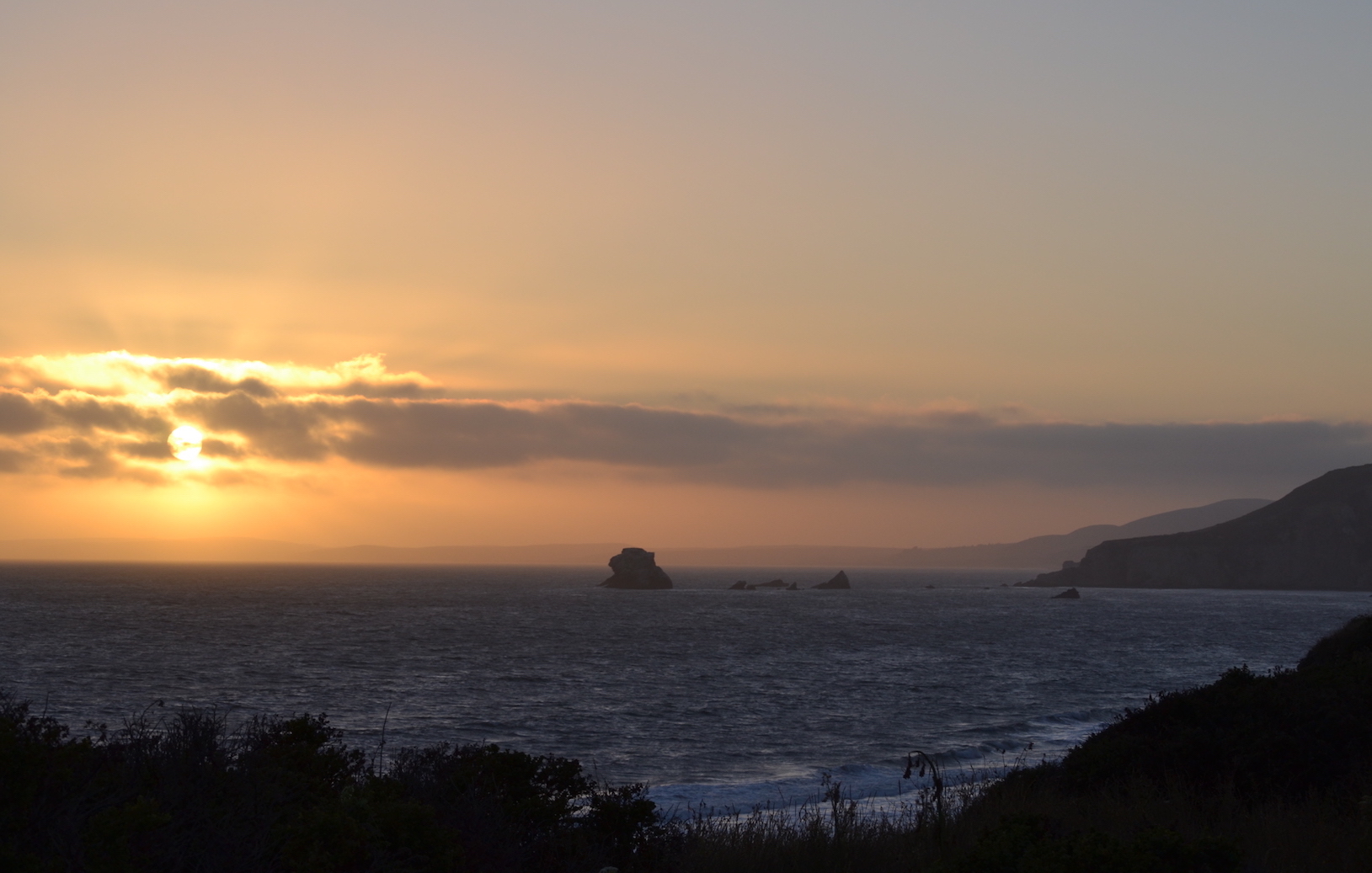 To a kid, I imagine that much of life feels like an ocean, infinite and inaccessible. Sharing with them such a vast and wild place helps me understand how the kids must feel, always relatively small, but also more easily impressed than us grown ups, who increasingly funnel the big world through a four-inch screen.
If I remember correctly, the hike in to Wildcat campground is around six miles. This distance pushed the limits of my four-year-old's tiny legs. Two miles was enough, let alone six. It might as well be six hundred.
As the trail curved into the hills, gaining some altitude, the magic of the ocean wore off. Questions devolved quickly into complaining, and then crying. I opted to take her backpack, but that only bought us a few minutes. She wanted me to carry her too. She wanted to go back to the car. She wanted to see her mom.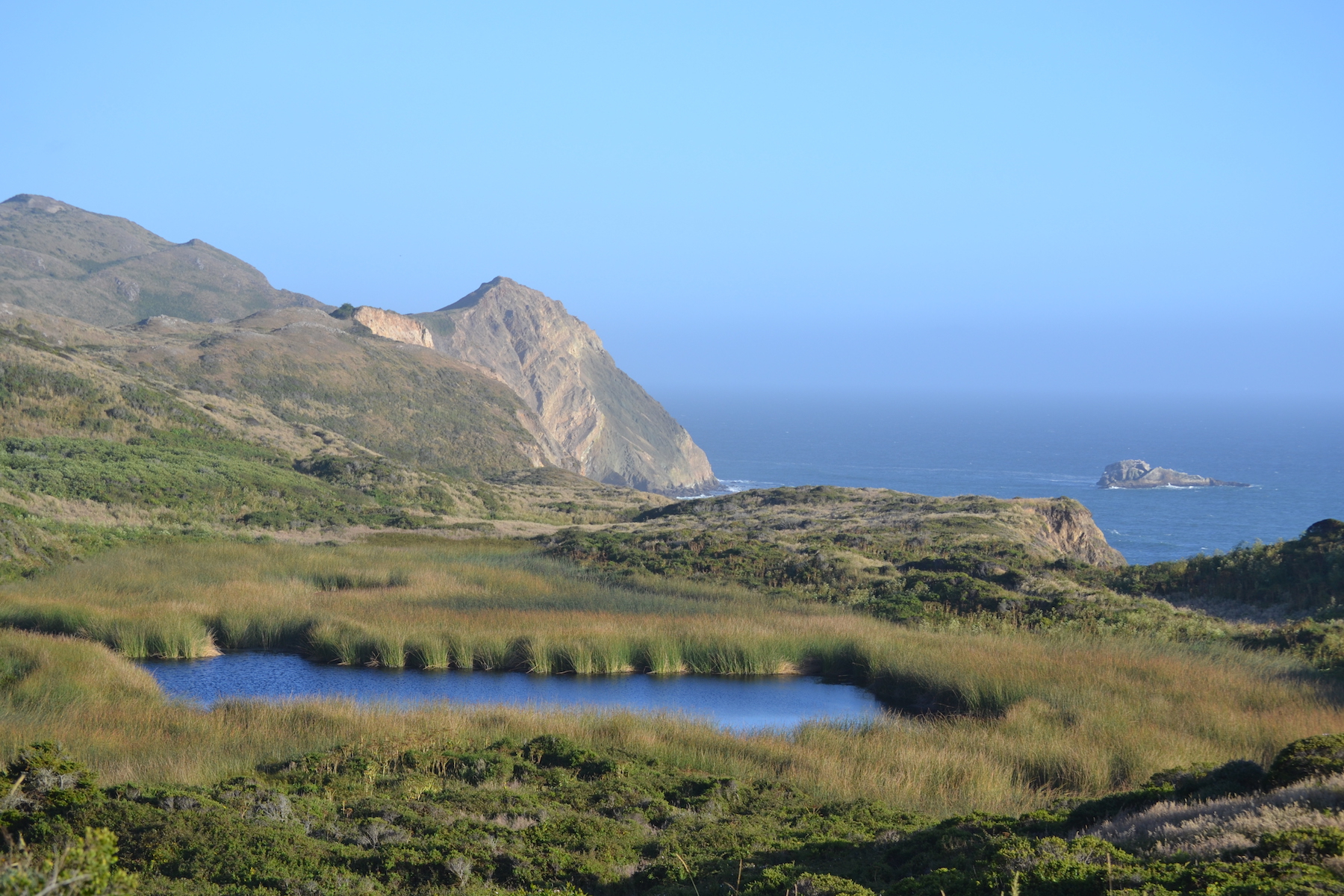 The breaks were getting excessive, so pulled out my parenting playbook and tried some classic distraction strategies. First, the moving target strategy, effective for getting kids from point A to point B, when point B is inconceivably far away: let's keep going a little longer, and take a break once we get to… the top of the hill, the next turn, the next shady spot, a babbling brook, a waterfall, a rainbow, a tree that looks like a dragon. That tree looks more like a lizard, I'm sure we can do better. I feel like we're getting closer… can you feel that?
Second, the diversion strategy, effective for redirecting attention away from the idea that is causing kids immeasurable suffering toward something relatively pleasant or just neutral: remember that time we went camping in Minnesota, and everyone was covered in ticks? Did you know that ticks can survive on your clothes after going through the washing machine? Did you know that Wildcat campground is named after a mysterious bobcat that has been spotted prowling camp before sunrise? A bobcat is like a cat, but bigger. Remember when mom…?
Warning: when using the diversion strategy while hiking, avoid recalling memories involving mom, home, or ice cream. Stick to happy, innocuous, or initially annoying but actually OK memories of things that happened outside.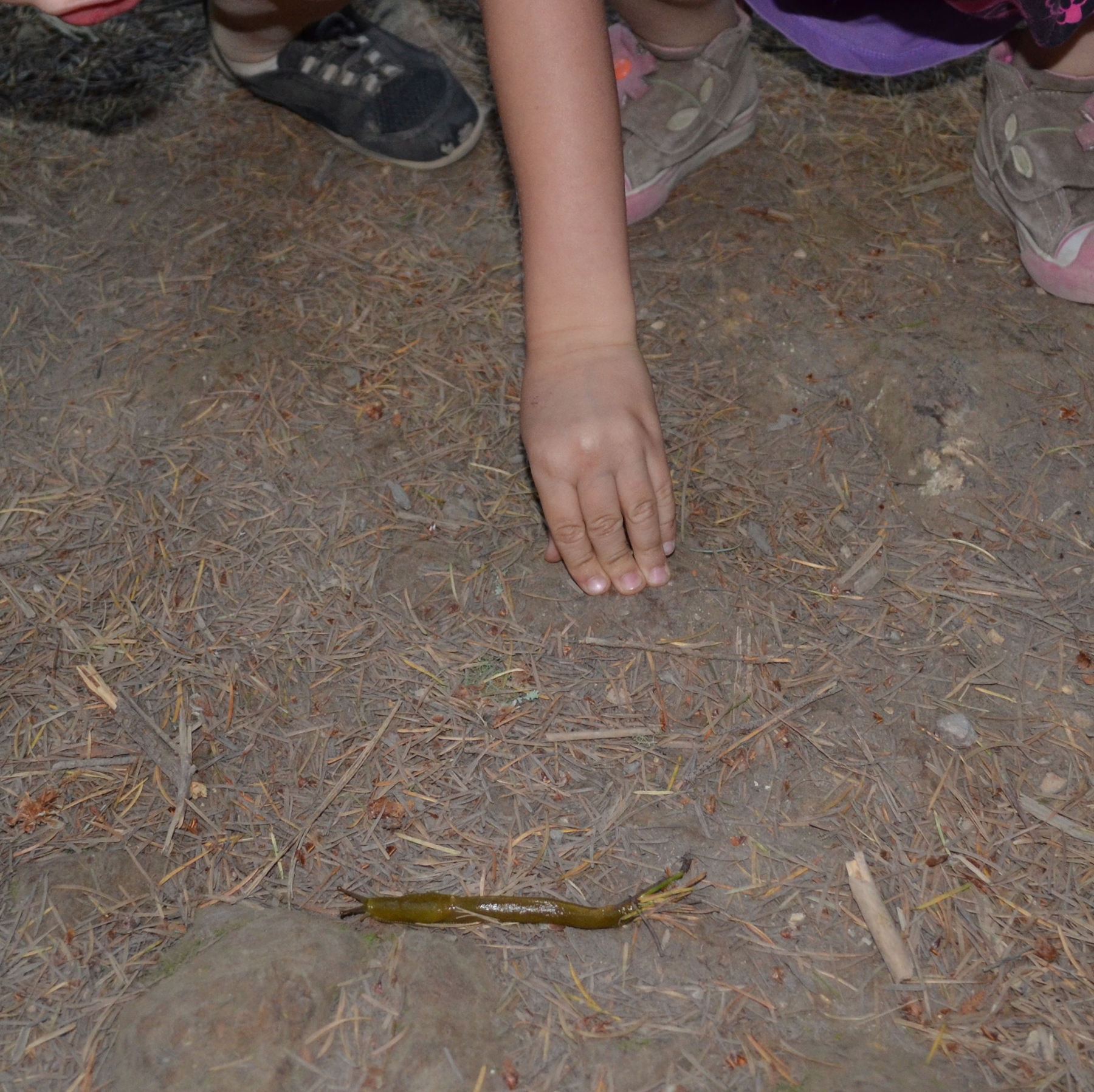 These strategies probably got us through mile three, at which point, on the brink of total meltdown, mother nature came through with the most effective coping strategy of all, connecting with the wonders of the earth.
First, we found a banana slug, which was neat, but not too out of the ordinary. Next was a fox, which was surprising at first sight, and then surreal and, I admit, a little concerning, as it accompanied us down the trail, sometimes leading the way.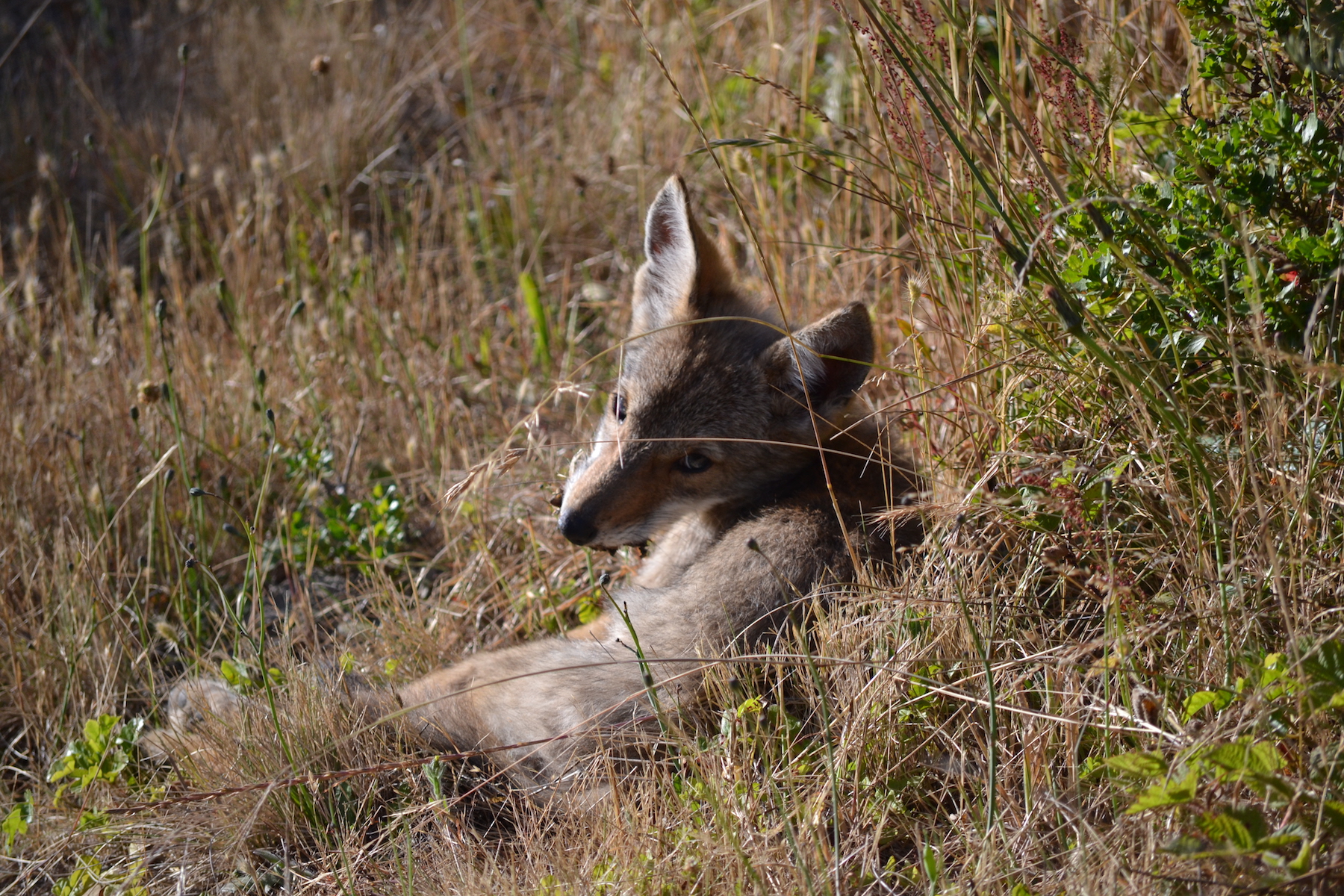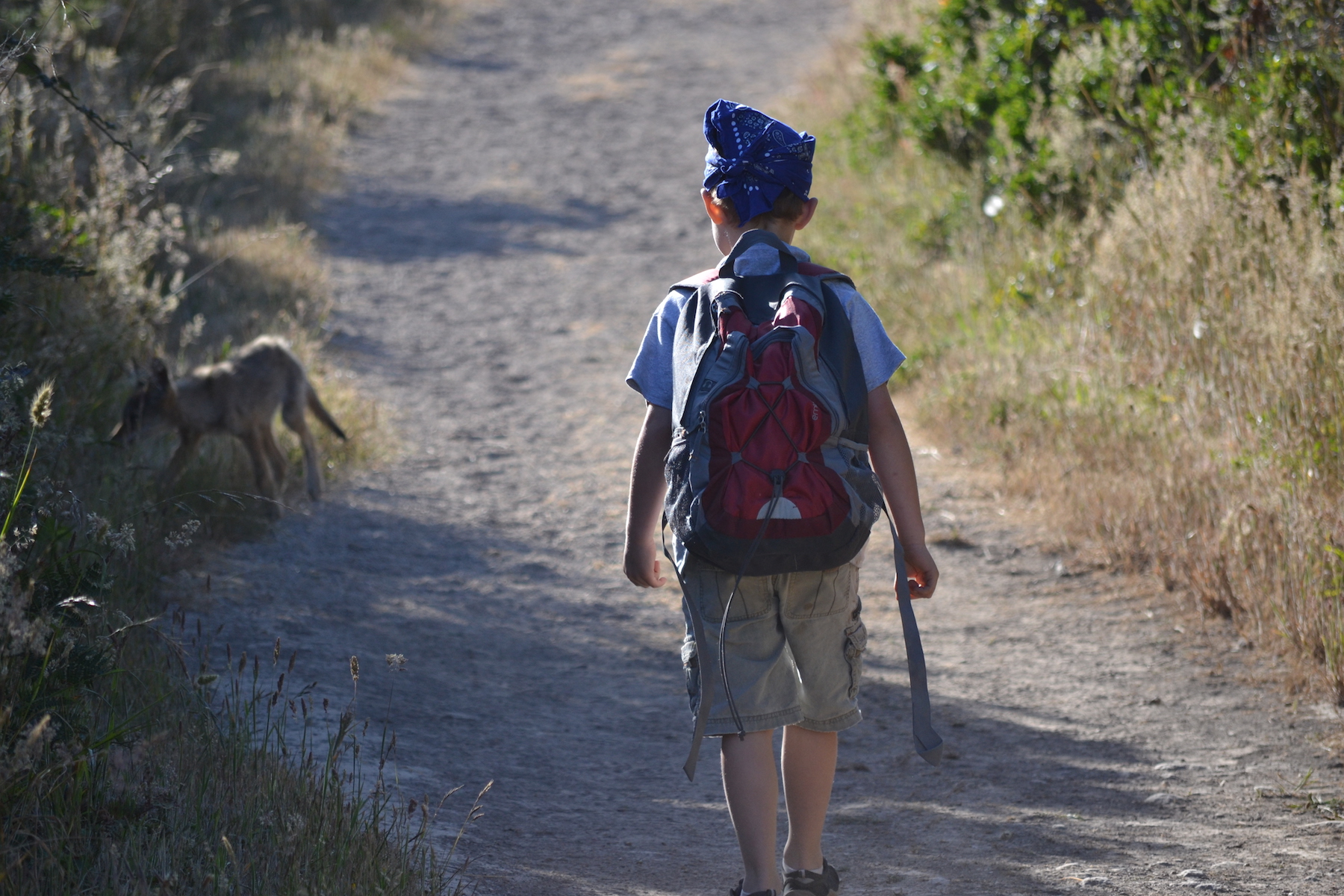 Our pet fox eventually got bored with us, I assume because we didn't reward her behavior with trail mix or bits of granola bar. She slipped quietly into the tall grass bordering the trail, and we were left alone to wonder what that was all about.
Remember that time a fox joined us on our hike? That question, and the fantastic answers we invented helped us endure the middle section of the hike, until the trail curved back toward the ocean. Within a mile, we were at camp, and then playing shoeless in the cold sand, on the brink of the Pacific.
Wildcat is a favorite campground at Point Reyes because it is perched on a small bluff just above the beach. Some sites have ocean views. Ours did not, but it did put me in close proximity to the campsite's elusive namesake early the next morning.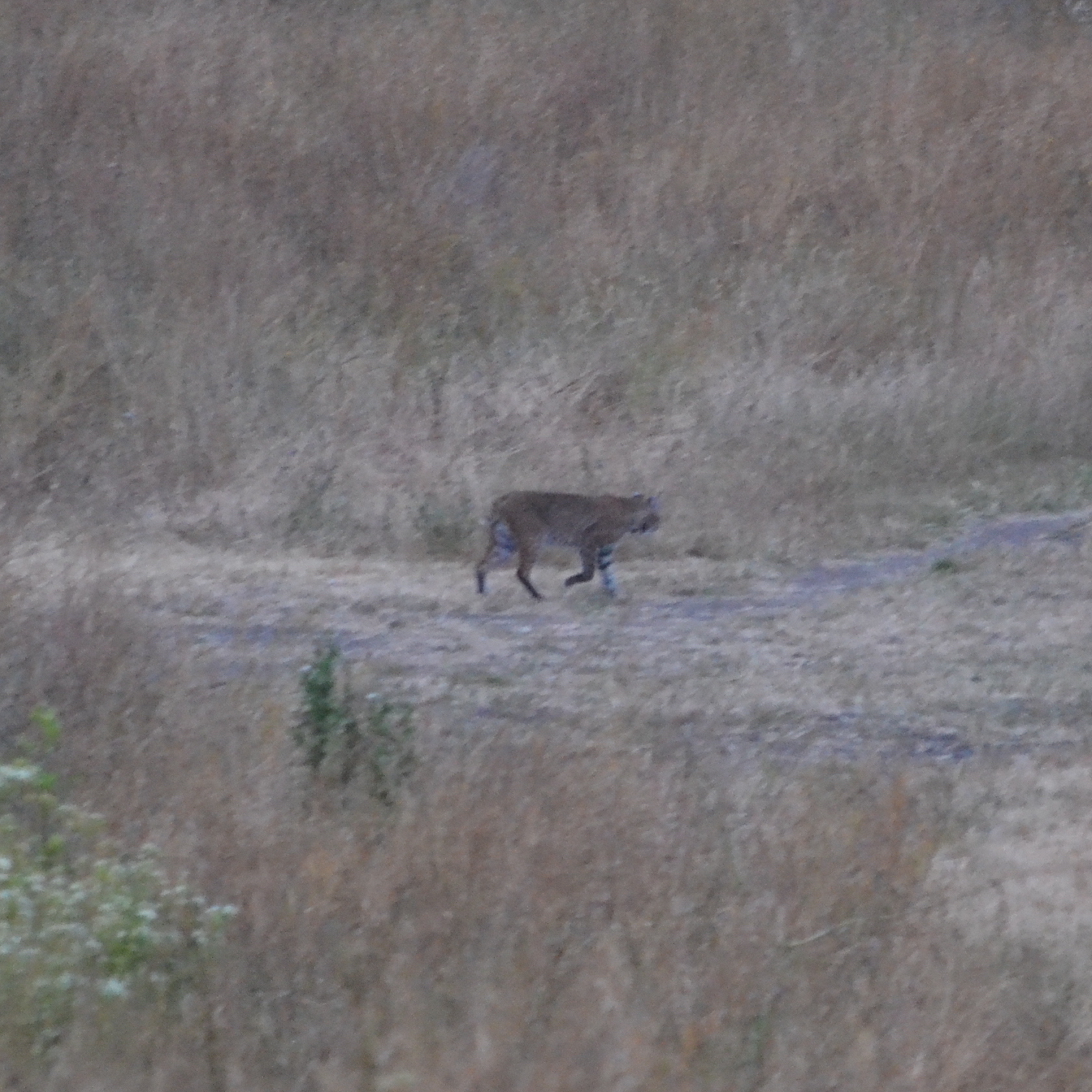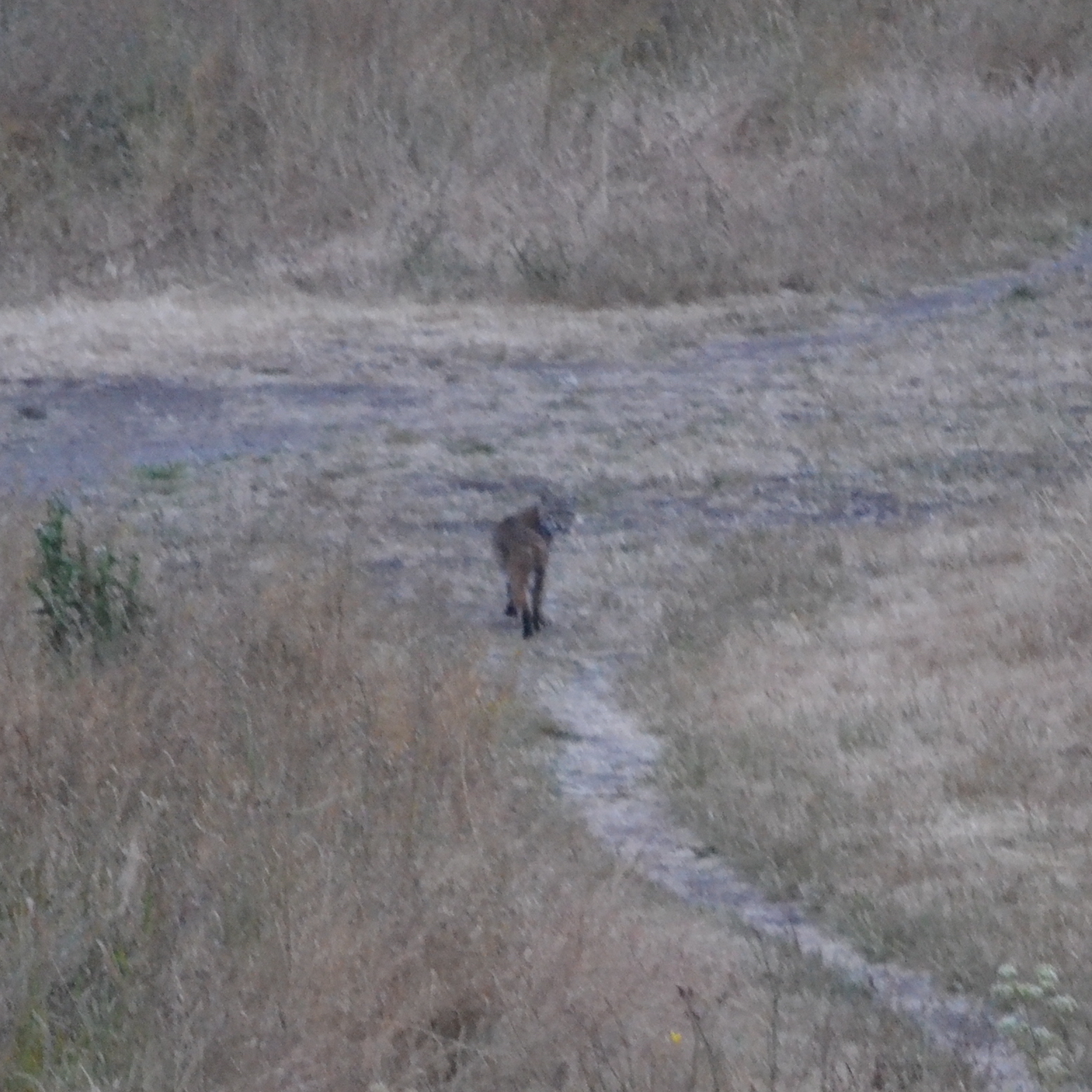 I followed him from a distance, taking shaky pictures on my point-and-shoot and creeping along as stealthily as I could. Like a cat, he made no appearance of caring whatsoever. He knew I was there, of course, which he acknowledged with a quick backward glance, but I hardly registered in his utterly aloof feline mind.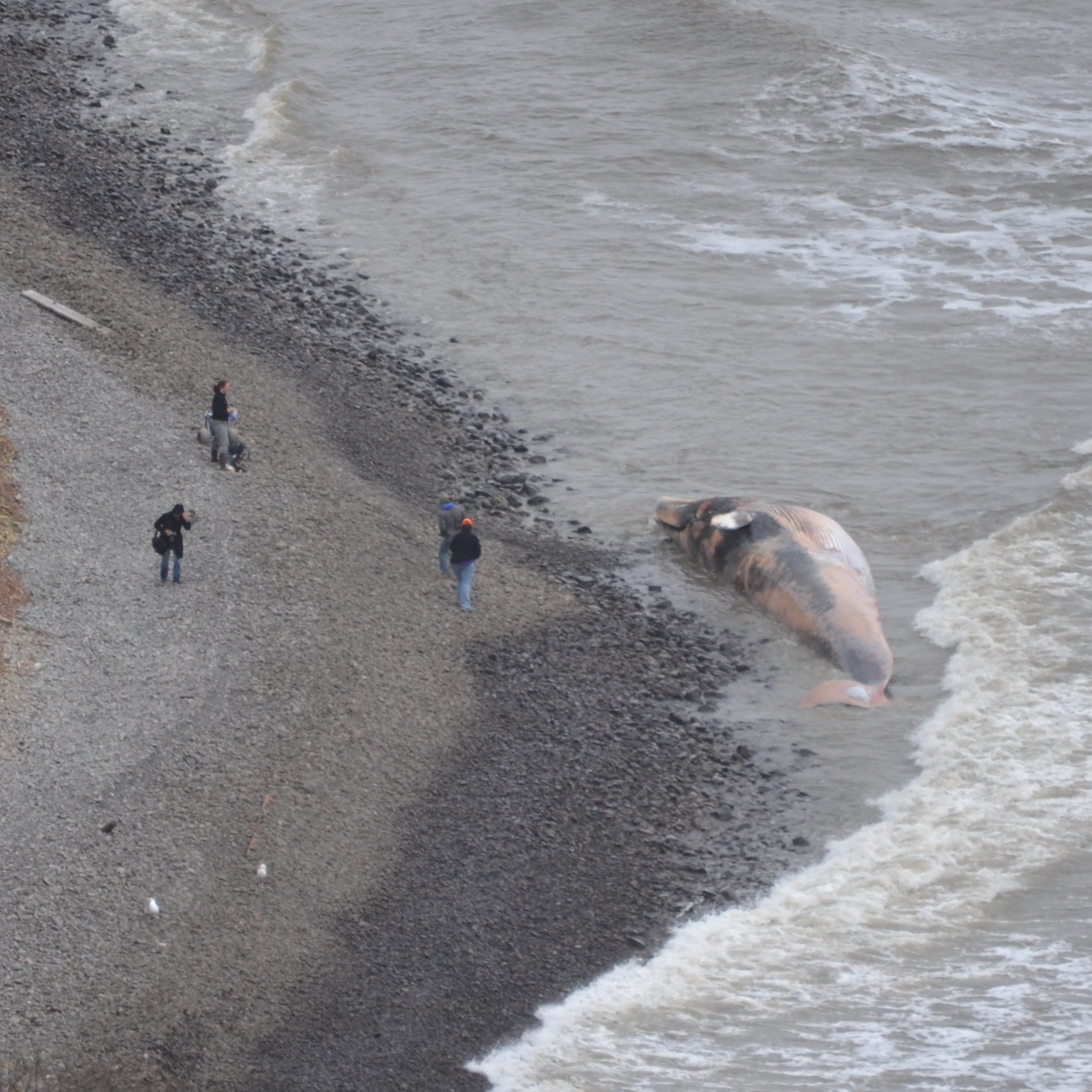 After all these magical encounters with wildlife, Point Reyes left us with a sad image on our hike out, of a whale beached not far from the trailhead. How did this happen? Could someone save it? Probably not, I told the kids. We speculated that it got sick and died, and then the ocean washed it to shore. More likely, I think, it just came to close too the perimeter of its other sky, the infinite and inaccessible dry land.