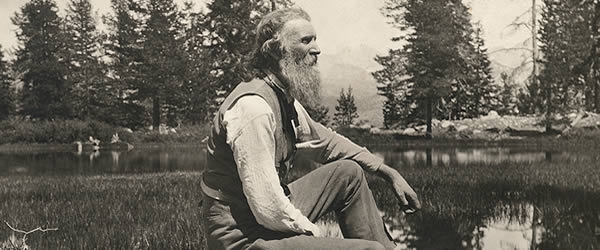 Earlier this week, PBS aired its new American Masters documentary on John Muir (see the preview here). The full film is now available online at pbs.org.
Today commemorates Muir's birthday, April 21, 1838. He was the father, or at least close relative, maybe uncle, of the National Parks movement, and is best known for preserving Yosemite valley and co-founding the Sierra Club. He stood for preservation in a time when other leading environmentalists leaned toward conservation, i.e., utilization of forest land. He advocated defending the wild and inspired others to experience it by getting into it, "feasting in the Lord's mountain house."
For more information check out the John Muir exhibit, from the Sierra Club. I also recommend perusing some of his writings.