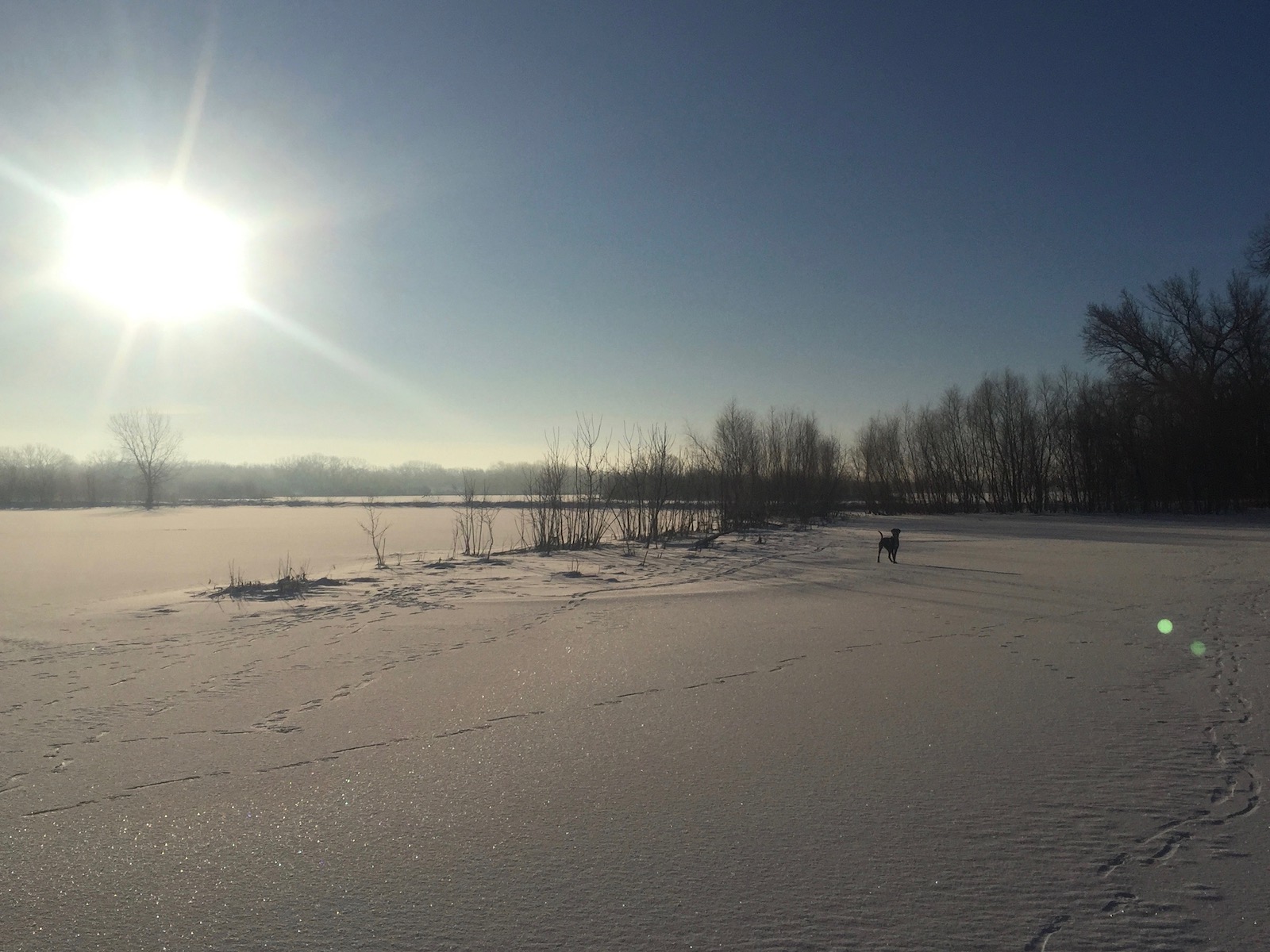 This post is in memory of our dog Echo, who died this spring.
I've dreaded writing about it, hence the spacious gap since I last posted here. But he deserves the tribute. I'm hoping that what I share will be comforting or inspiring to someone out there in the vast expanse of the internet who has experienced something similar, or who just needs to hear it.
The Dying Part
April 18 started out like any other day. The kids were off to school, my wife was at the gym, and I was rushing to gear up for my bike ride to work. As usual, I had given myself 30 minutes for a commute that requires on the best of days about 28 minutes, and on the worst of days about 40.
This was not the best of days. On my way out, I noticed Echo in the back yard, not being his usual spunky self. Instead of bouncing around, chasing birds, squirrels, falling leaves, any moving object, or the mere thought of any moving object, he was curled up by the door with his head in his paws. Confused, I went out to check on him.
I knew it was serious when he didn't jump up to greet me with tongue and tail wagging. He could barely lift his head in my direction. "What's up buddy?" I asked, as I knelt beside him. His dark brown eyes were heavy and sad like only a dog's eyes can be. He was clearly in pain. Then I saw blood around his mouth, and my heart dropped. "No, no, no…" I remember saying, over and over. "What's happening? What's happening?" I was scared and worried.
Already late for work, I texted my wife to ask if she could take him to the vet. I gave Echo a hug and was off on my bike.
The ride to work was a blur, a swirl of wind, tears, and prayers. After some meetings, I haphazardly prepped for class, while checking in constantly with my wife, who was at the vet. Just before class started we were notified that Echo had eaten something indigestible and it was stuck in his intestines. Surgery could help, but would cost between $2,200 and $4,500. We needed to decide as soon as possible.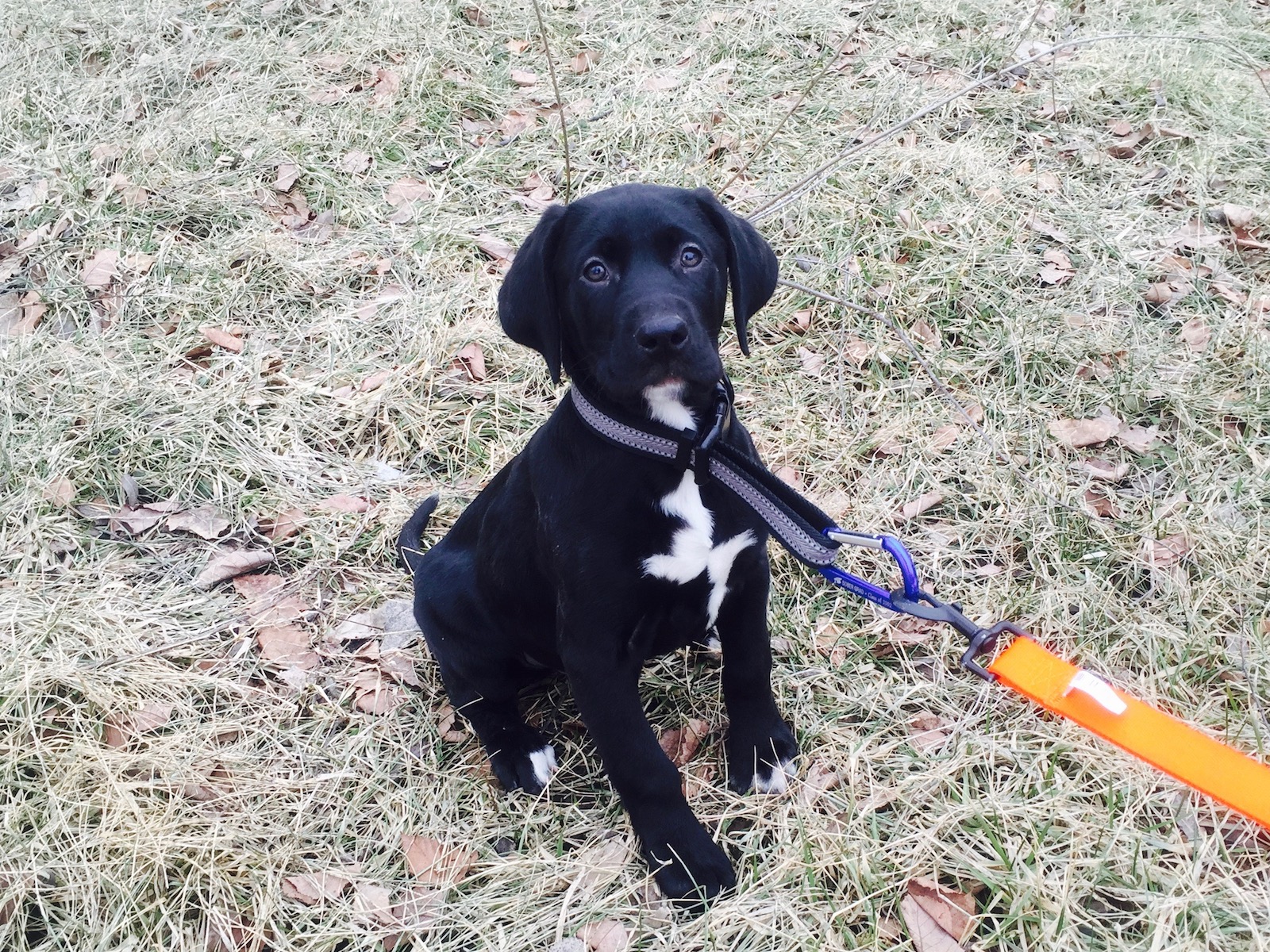 I taught my class in a fog, ended early, and raced home, praying all the way that this would somehow work out. It didn't, and we chose that afternoon, with much tears and gut-wrenching, to put Echo to sleep. I held his head in my arms and sobbed as the vet injected a lethal blue liquid into an IV in his wrist.
What a terrible decision, having to price out the life of a friend. My staunch frugality was brought to its knees in shame. But, it won in the end. Given our financial circumstances and the less than strong confidence from the vet that surgery would be successful, we decided that the cost wasn't feasible or justified.
For consolation, I've reflected on stories from friends who grew up on farms, where animals were always living and dying, where the human circle of life spreads its wide orbit around countless smaller ones. Although sad, death is natural and normal. Mostly, I've reflected on people who've lost children, family members, and friends, people whose grief dwarfs my own in comparison, like the moon dwarfs an artificial satellite passing between it an earth.
That evening, we buried our friend in the woods. The brief ceremony focused on what we loved about Echo, and the lessons he taught us. Under my breath, I asked him to forgive me, for this and for all the times I lost my temper and got frustrated with him. I resolved to do better, to pay forward what he gave me with his short life.
The Living Part
We brought Echo into our home as a tiny puppy just over two years ago, during one of the few snowstorms of a mild Nebraska winter. The farmer we bought him from told us he had never been outside. His paws had only ever tread soft carpet, his face and fur had only ever felt indoor, conditioned air. It was a pleasure to introduce him to the world.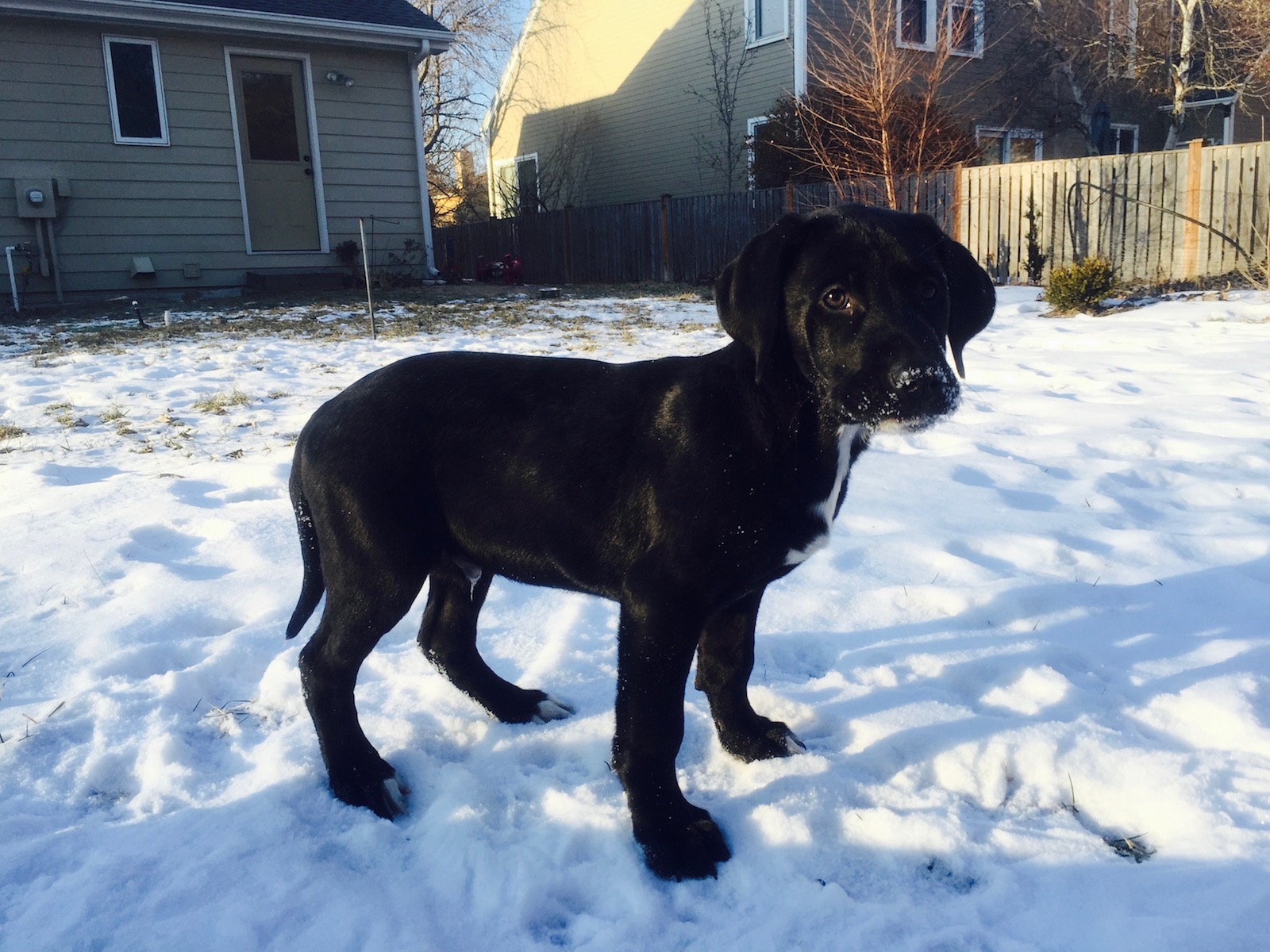 His first steps into the snowy grass of our back yard were cautious, and preceded by lots of curious sniffing. I wondered if snow had a smell, a thin, crisp, subtle smell that's really the frozen absence of other smells, the richer, deeper ones that proliferate in heat and life.
To a dog, it must be more than that. Snow, like the other ingredients that make up wintertime, must contribute to the season in a way that only an animal can sense. It must have a variety of smells, from dry to melting, light and fresh to hard and old, and I'm sure Echo learned them all in his first winter.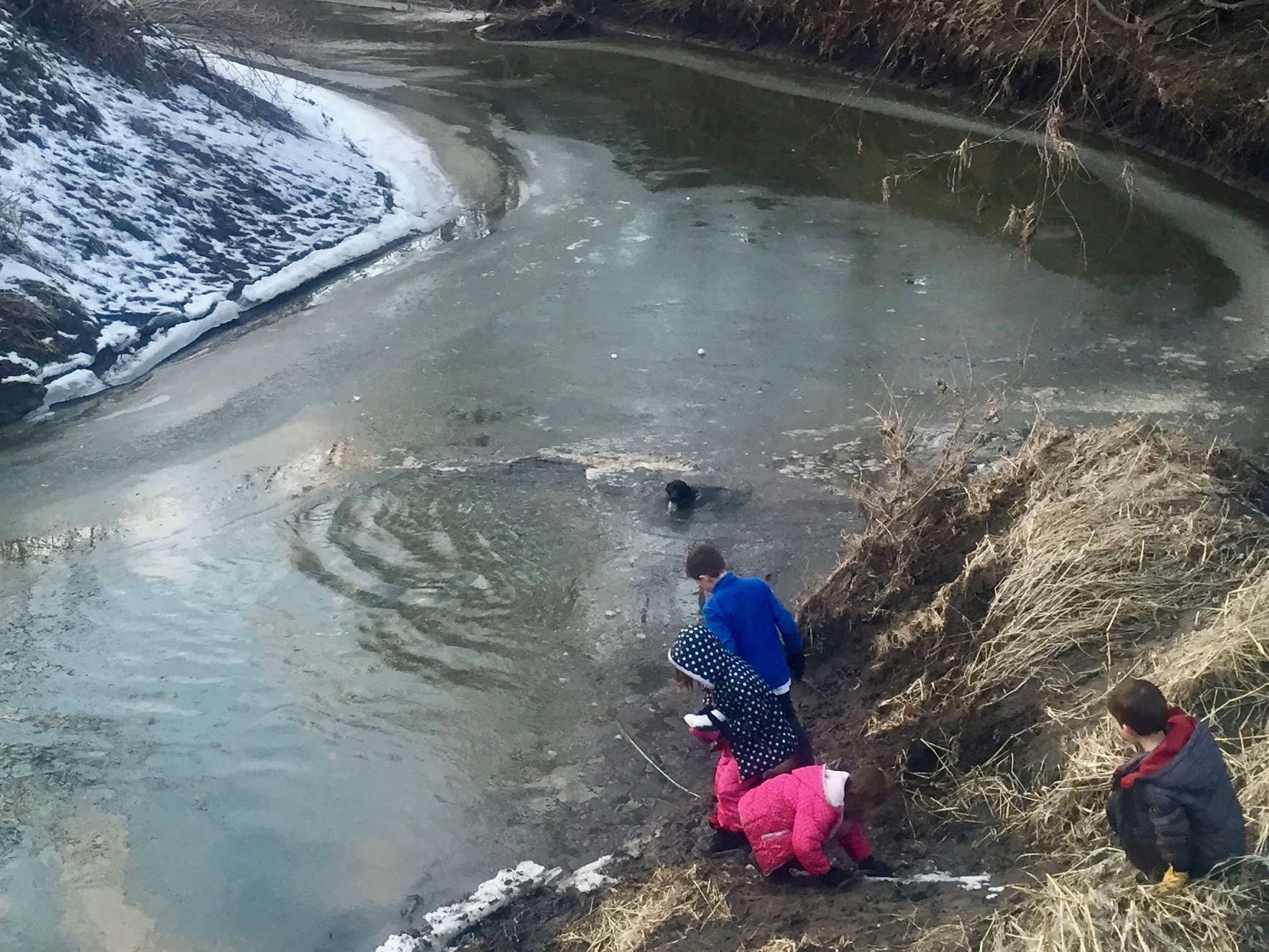 After the thaw, Echo experienced grass, mud, wood, rocks, and trash, followed by flowers, bugs, and, finally, water. Wet, wonderful, water. To Echo, everything outdoors was the best ever, but water was supreme. Water was his favorite medium, and he was the paintbrush, swirling and splashing and absorbing, then emerging in a flurry to paint his canvas of earth in all directions.
Echo loved life completely, down to the last drop. His unashamed enthusiasm turned the drabbest and dreariest of days into colorful celebrations of existence. His energy was contagious, and it will be sorely missed.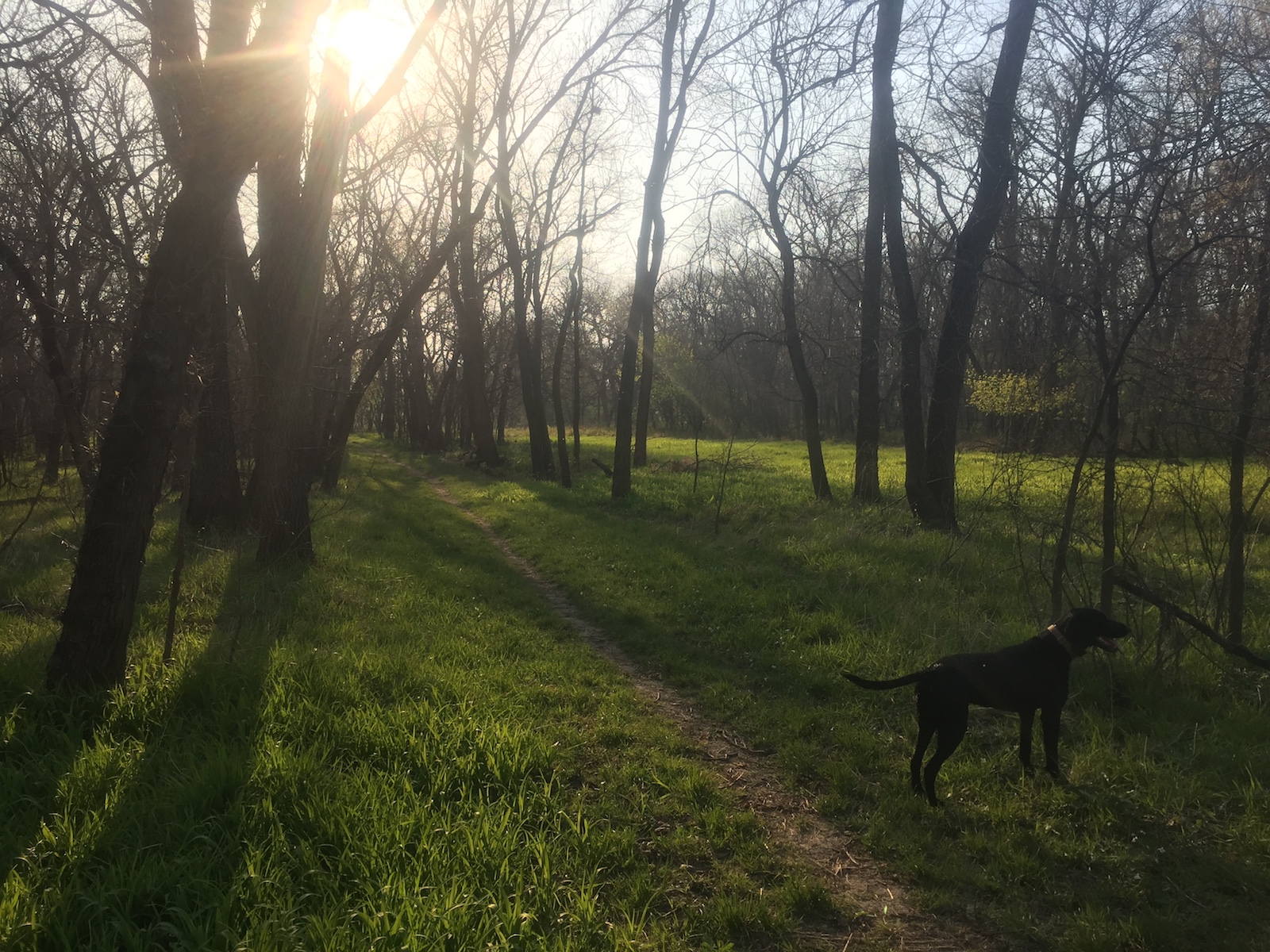 Equally as important as his love of life was Echo's unconditional love of every walking thing. That love was sometimes manifest in a canine instinct to stalk and hunt. Otherwise, Echo wouldn't hurt a fly, except in his reckless play. This made him the worst watch dog, but also the most gentile, forgiving friend to all he met. Echo was instantly your bestie, without judgment or qualifications. His example is one we can all learn from.