Last spring, Rocky Mountain Climbing Gear sent us a sampling of their holds to test and review. After using and abusing them on our basement wall for a year, the results are in. Awesome.
My official rating of awesome takes into account three factors: value, construction/durability, and usability.
Value
As a dad of five kids, I am obsessively frugal. I reuse plastic utensils. I wear shoes until the soles are bald and falling off, and then I salvage the laces, storing them in an old No. 10 can. If you come over to dinner, and we have ribs, and you ask for a napkin, it will come from a stash that I've accumulated from random restaurants and complementary airline beverages over many years.
I'm still getting used to throwing away floss after a single use.
That said, the holds from Rocky Mountain are a bargain. I searched and did the math. I couldn't find a better deal per hold. Their shop on Amazon seems to have the best prices. At the time of writing this, their larger sets of holds boiled down to about $1.50 per hold, including hardware and shipping.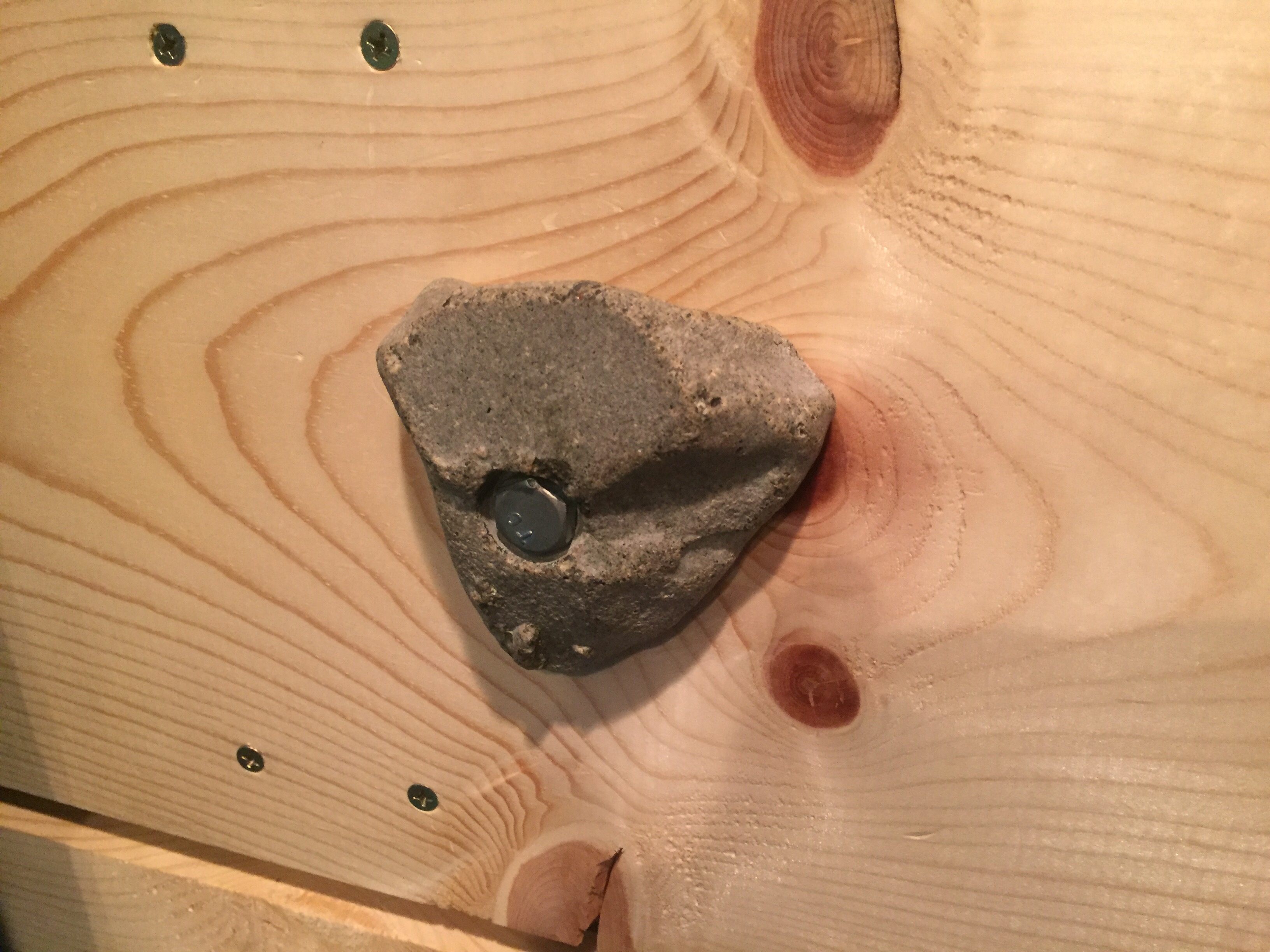 Durability
We haven't used these outdoors, so I don't know how they hold up under the elements. Indoors, they're still going strong. No cracks or chipping, even after cranking them to the wall, both with the included socket head bolts and with hex bolts.
The holds look and feel like old chunks of cement, like debris from a construction site. No fancy company logo stamped in the corner. No bubbly or creative features, like grape clusters, or snail shells, or Buddha bellies. Just angular chunks of stone.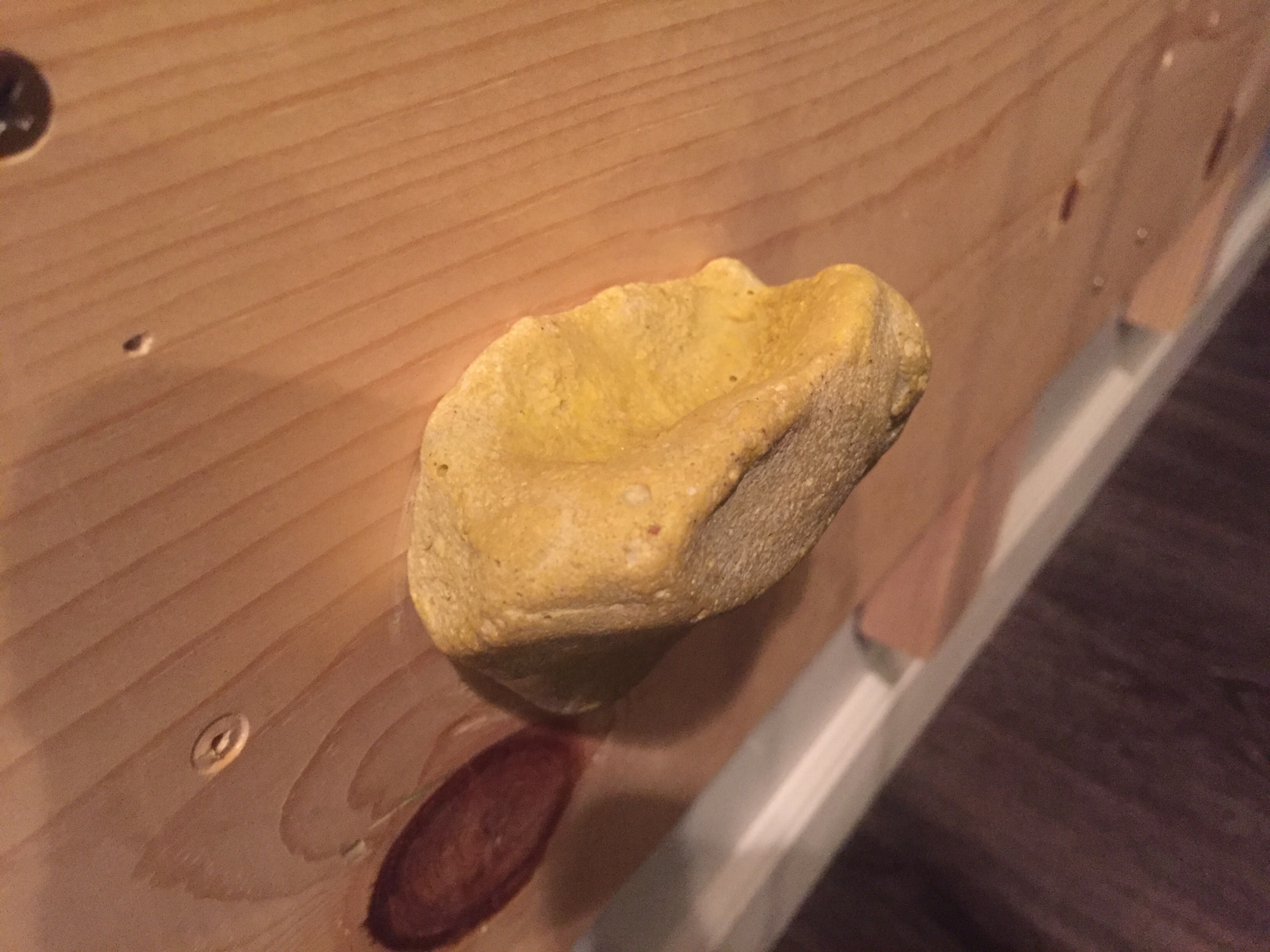 I'm imagining the company was started by a student at UC Boulder who dropped out of college to sell climbing holds out of his garage. He sorts through road work rubble at night, and then chisels and grinds down each piece by hand, while wearing a leather apron and a slouchy beanie. If any climbing holds out there are going to have blood, sweat, and beard hair mixed in, it's these.
Perusing the company website, it appears the holds are made from over 70% recycled materials. It's not clear if this includes beard hair, but the materials are said to be non-toxic. The website also says the founder/owner was an aerospace engineer, not a hipster college dropout.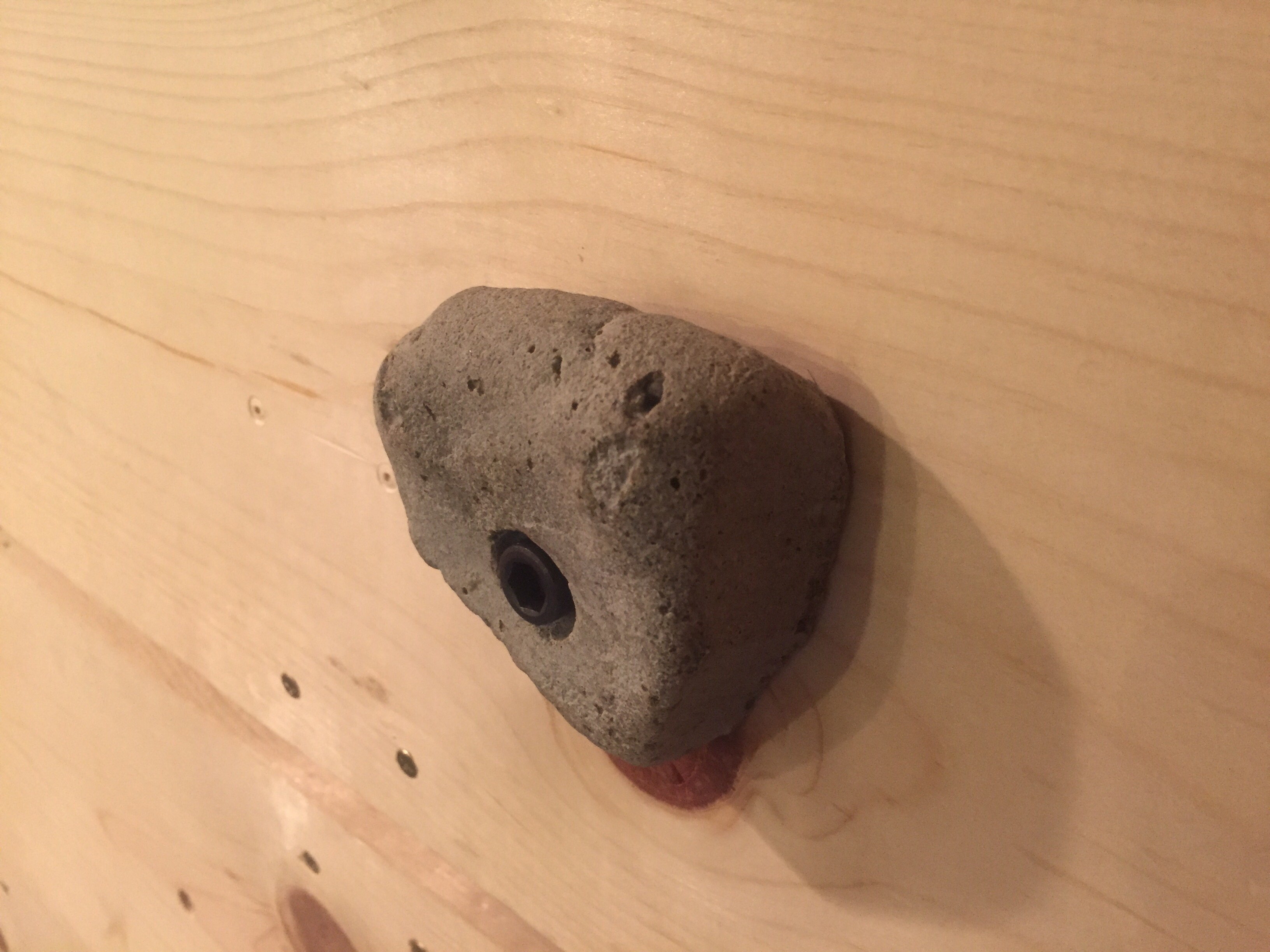 I smacked one around with a hammer, just to see how it behaved. No signs of damage. Granted, I don't know anyone who climbs with a hammer, so this test isn't all that relevant.
What really counts is that a hold withstands the pressure of a bolt cranking it to the wall, while also supporting the weight of a climber. So far, so good.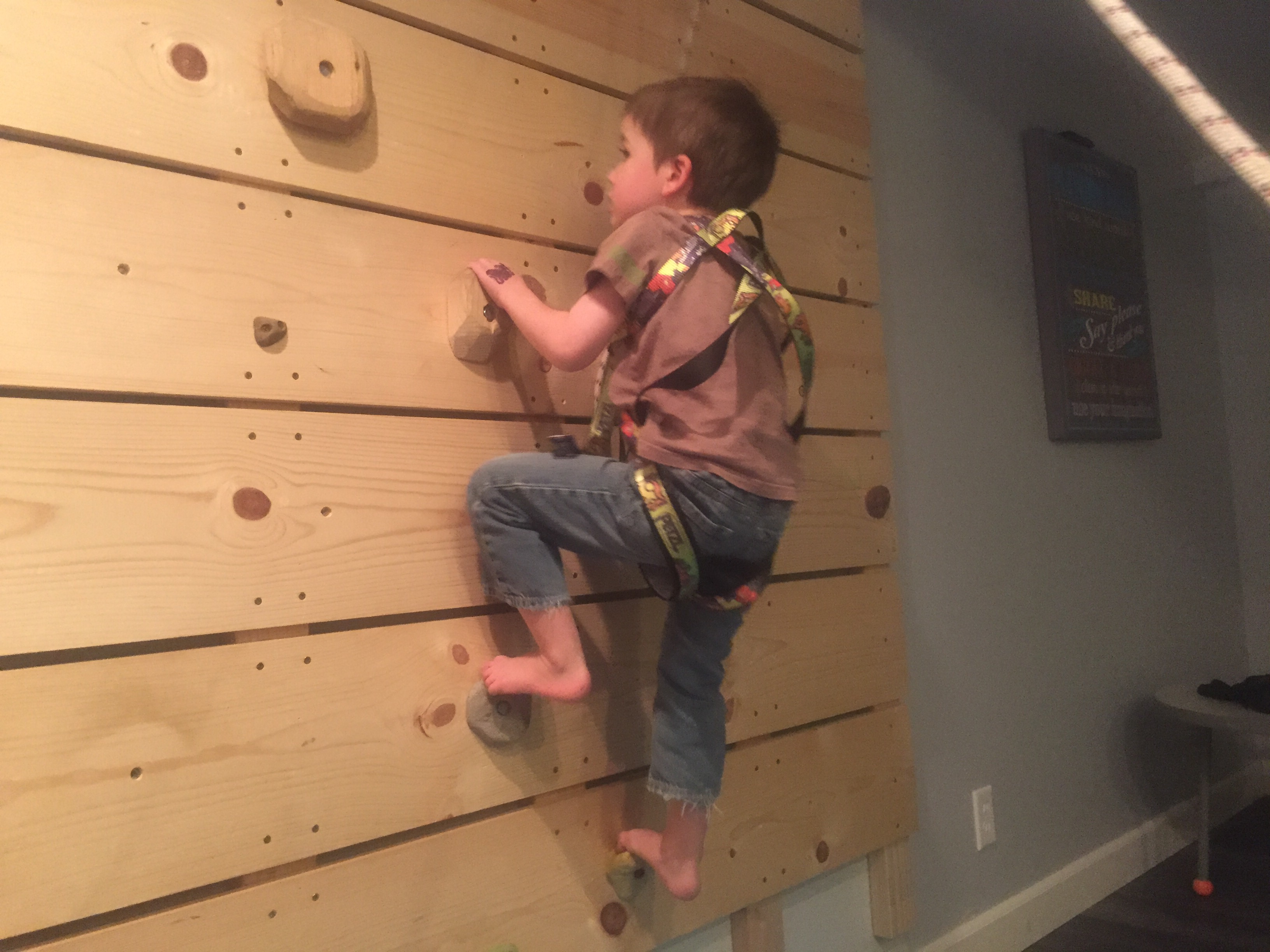 Usability
The only downside to these holds is, so far, the features are limited mainly to jugs and nubs. The lack of interesting shapes makes them less ideal for climbing gyms, but perfect for DIY home walls or jungle gyms, especially with younger climbers who are more interested in going up than in perfecting their technique.
To keep things interesting, we turn the holds sideways or upside down. They double as small ledges and even foot chips when rotated the right way.