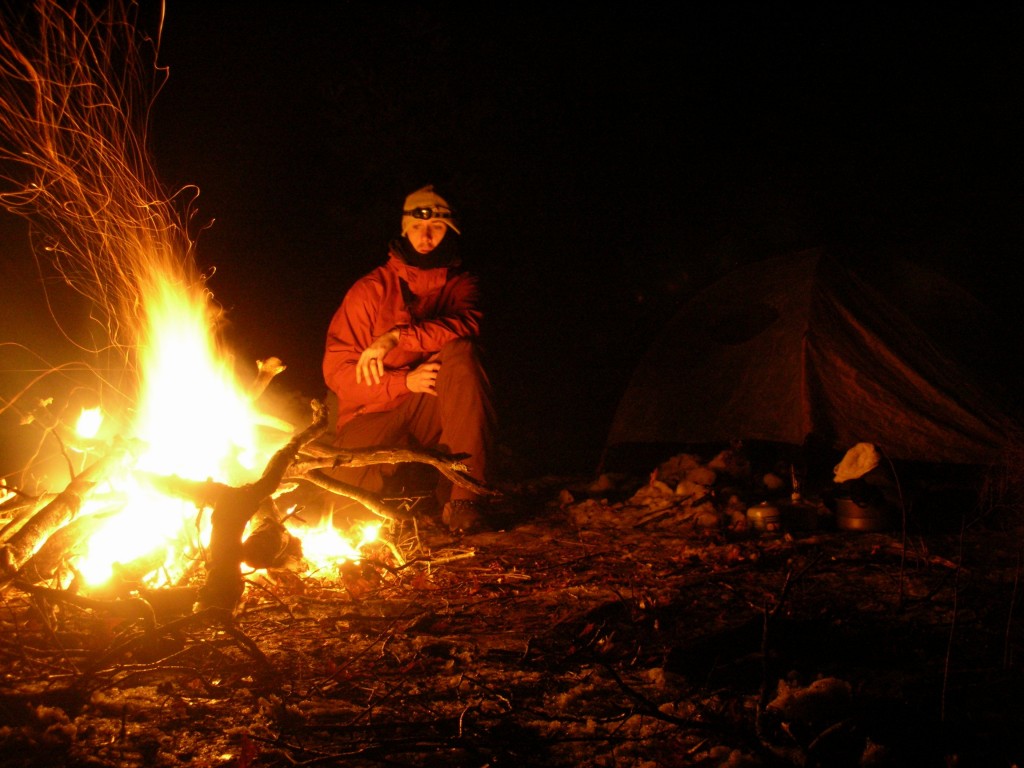 Last week we kicked off the new year with an overnighter in the "wilderness" of central Minnesota – Sand Dunes State Forest. In our three years here I've always settled for the state parks, despite the multiple expenses: $16.00 campsite + $8.50 reservation fee + $5 parking. The last straw is paying $10 for two bundles of approved firewood. Contrast the state park with the state forest: $40.00 vs $0.00. No fees, permits, or amenities.
My first attempt at dispersed camping with the kids was a hard-earned success. The main obstacle was finding an entrance and a place to pitch our tent. The DNR offers little help. In fact, they discourage camping outside designated sites. We found a parking lot on the state forest map, but it turned out to be a dirt road which subtly reduced to a trail the further you went. So we opted to park near the highway and hike in.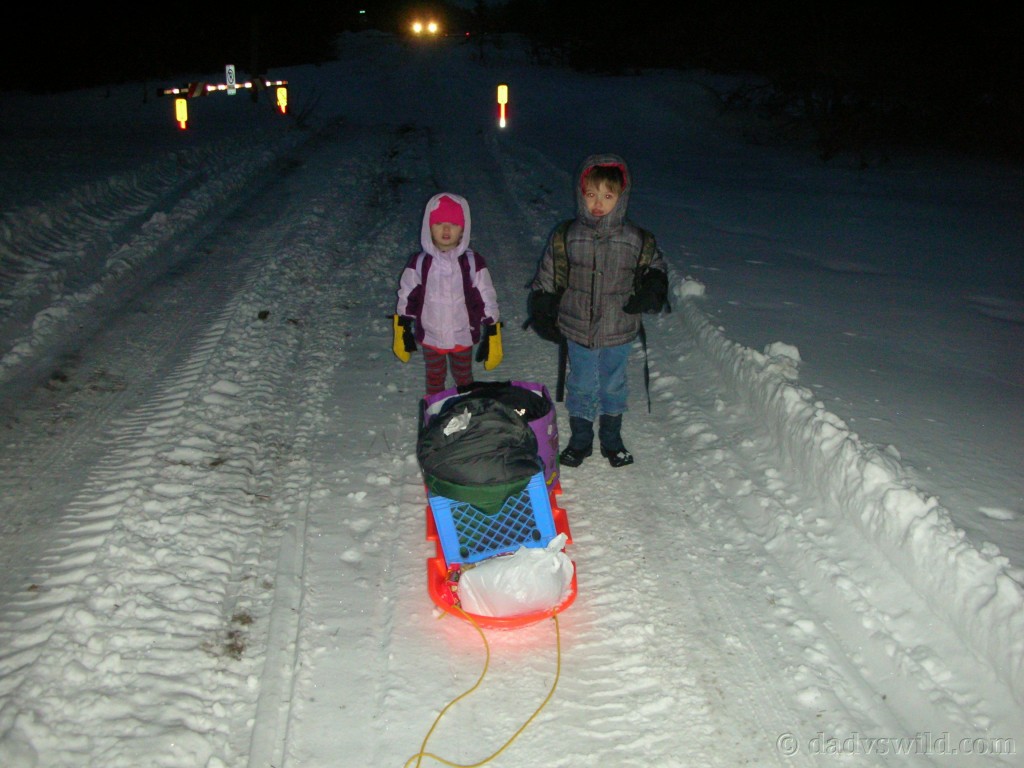 We hiked for about a mile, at about one mile per hour. You can do the math. The kids were tired and whiny. I was relieved to finally find a spot where the snow was cleared down to the dirt. Some trucks and tractors had apparently come through to do a little deforesting, which meant solid ground and ample, free firewood. Ample frozen, free firewood, that is. I had to use my stove like a blow torch to get it going.
Besides finding a spot, the main challenge was keeping a three-year-old and five-year-old warm and happy when there's not much to do. My daughter was grouchy most the time. She wanted to go home. She wanted her mom. She wanted more fruit snacks. While my son and I cooked and ate dinner, she cried in the tent for an hour.
Still, weather permitting, I'm glad we went. It was a "good experience." Camping, with its discomforts and unfamiliarities, doesn't come naturally to kids. They're used to heating and air conditioning, backup and double-backup menu options, and generally getting what they need/want when they need/want it. Outdoor trips, in their different forms, can approximate the comforts of home. But the unprocessed, organic, backcountry provides the most nutritious outdoor experience. Most importantly, the kids were proud of their accomplishment.