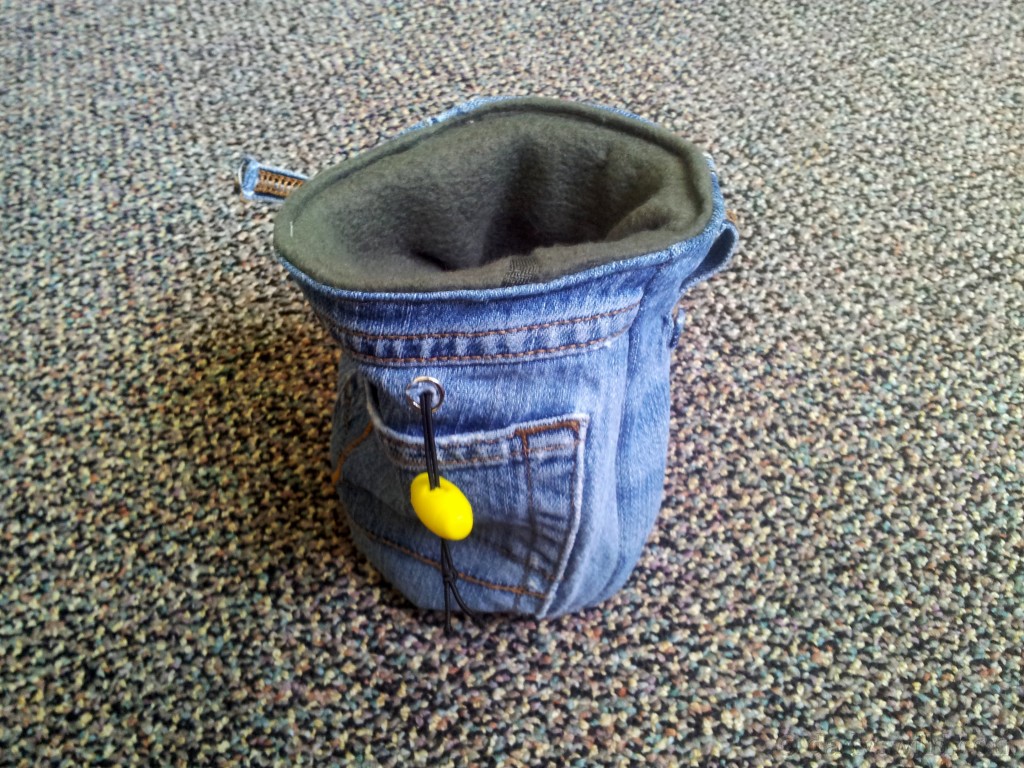 This year Lincoln got its first climbing gym at the University of Nebraska outdoor rec center. It's a short approach from my office on campus, about a carabiner's throw away, so I sneak over two or three times a week to crux it up.
I'm still a noob when it comes to the jargon, though I've been rock climbing off and on for about ten years. My DIY chalk bag gives me some much needed crag cred. I'm obviously not a flat-lander or a belay slave. No way. This DIY bag surrounds me in a dusty cloud of climbing potential and legitimacy. It says, "I rock climb so much that I can't afford a store-bought bag. Also, I have a sewing machine."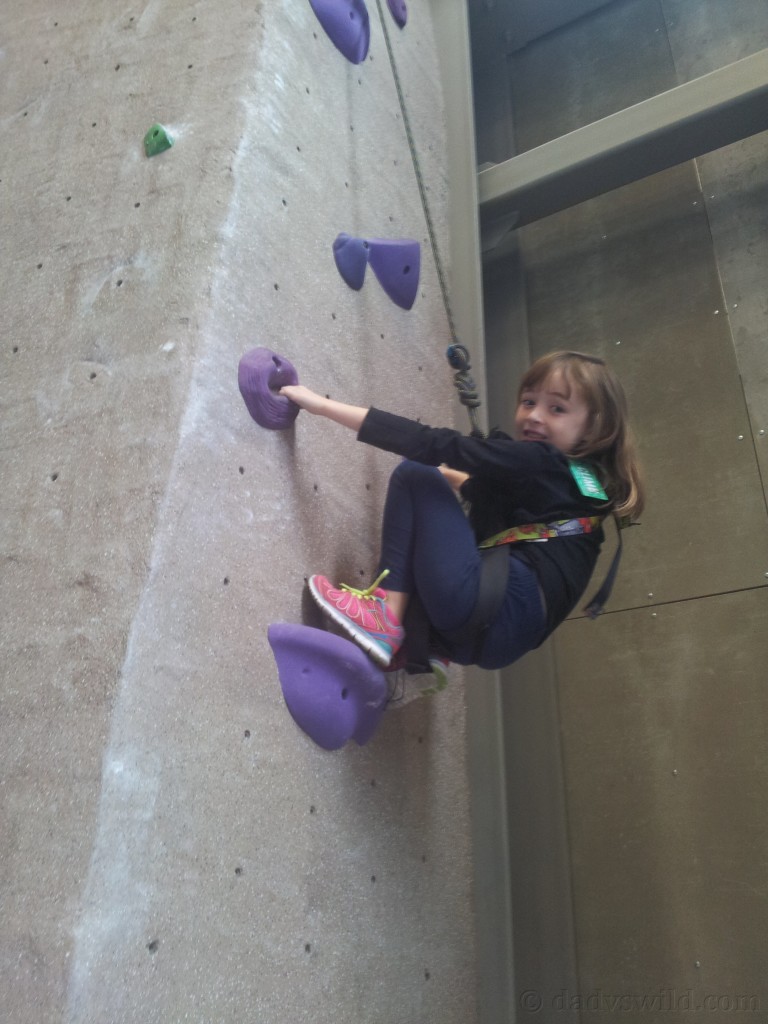 This 30-minute project only took me 4 hours! It was grueling, like a pitch full of tiny crimpers. But I'm pretty stoked by the final product. I incorporated elements from sewing plans on this blog, this instructable, and this site.
My chalk bag is about 7″ tall and 6″ diameter across the bottom. I'm making smaller ones for the kids, since they've been stealing mine and bathing in it before every climb like its pixie dust. Theirs are roughly 5″ tall and 4″ diameter.
In parting, here are some climbing terms to master, from climbing.com:
Bucket or Jug

The most secure of handholds; a hold so deep, incut, and big it's like grabbing a lithic bucket lip.
Usage: Gimme buckets and gimme jugs, cuz Daddy's so pumped he needs a hug!

Crimp

A small edge upon which you crimp your fingers, i.e. bend your digits to exert pressure on the knuckles, bringing your thumb against your index finger to close the grip.
Variant: Any small edge is a crimper, while a crimp-intensive climb is crimpy.

Crux

A route or problem's most difficult passage or sequence. To crux doesn't always mean to reach a route's crux, but instead to redline anywhere on a climb.
Usage: Rachel is cruxing hard on Los Dynos del Muerte, and she isn't even at the crux. Stand by for a takefest.

Pump

That tight, weak, swollen feeling in the forearms that comes, while climbing, from the accumulation of lactic acid combined with restricted blood flow. It's much easier to get pumped than to de-pump. Also, as a verb, to sag to a straight-armed position and then cock to initiate a dyno or deadpoint.
Usage: I have the perma-pump; no matter how long I rest, I'm totally flamed out 15 feet up.