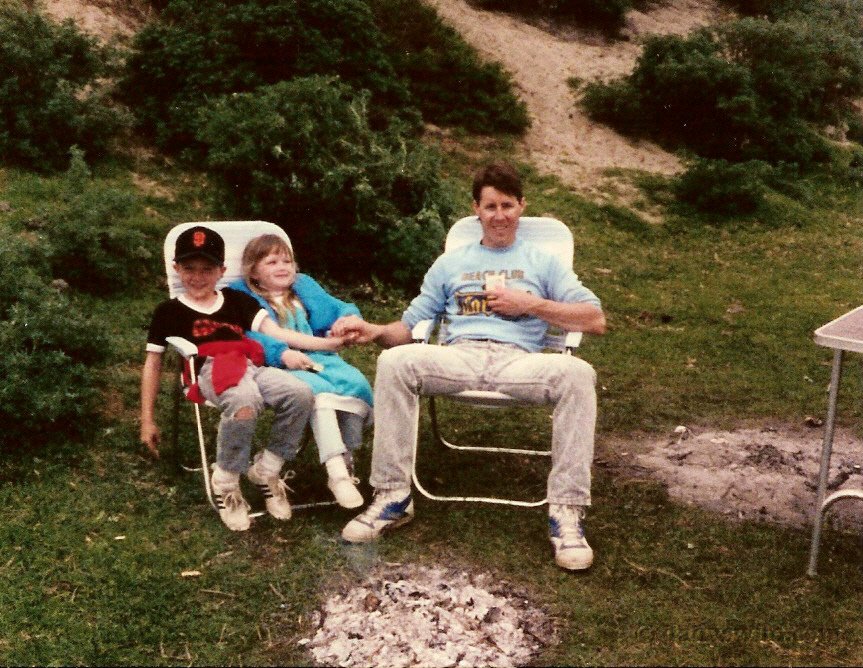 Growing up we always had a small garden in the backyard, and it was always dominated by tomatoes, or dermaids, as we called them. My dad would eat a dermaid straight off the vine, with a little salt and pep (we abbreviated a lot – pep for pepper, sammi for sandwich, dermaid for tomato, etc.).
Once he offered me a quarter to eat a single slice. Eww… slimy and mushy, with weird seeds coming out of the middle? Plus, my dad liked them? But I had done worse for a quarter before. I plugged my nose and gagged it down whole. I'm sure I bought some candy with the quarter.
I think I was 19, living in Sicily, the next time I ate a fresh tomato. So delish! I can eat them like apples, until my mouth is full of sores. The old man was right, as usual. And now I'm the old man, trying to teach my kids to enjoy tomatoes, and camping.
There are some things, like vegetables and classical music, that people won't appreciate until adulthood, if at all. So, I don't punish my kids for picking out the onions or the tomatoes. They just need time. However, with other things, like camping and sports, I'm resolute. No mercy, no excuses.
My goal isn't to get them out, it's to teach them to enjoy it, at least before they're teenagers. Having grown up camping, and having spent some difficult nights out with the boy scouts and with my own kids, I've settled on two principles of outdoor enjoyment:
Be Prepared – The famous Boy Scout motto is critical to happy camping. Too simple or too hasty can translate into unprepared, which may lead to starvation, frostbite, or worst of all, boredom. Thus, know what your getting into and what you'll need to conquer it and enjoy it. For some people, including kids and spouses, camping may not be inherently awesome. You have to teach them to appreciate it, and sometimes ease them in by bringing a little comfort into the wild. Thus, know your audience, step into their boots and be prepared to help them have fun.
Be Responsible – Another key feature of successful outings is responsibility – outdoors we are completely in charge of our livelihood and survival. The deeper we go the more self-sufficient we have to be. Camping can be empowering and gratifying as we overcome challenges, some of them personal weaknesses, and as we commune with nature, whatever that means. Our less outdoorsy family members or friends need to take on as much responsibility as possible, so that the experience is a personal success. Have them join in the preparations, setting up camp, cooking, and such. They may cramp your style or ruin everything, but kids, in particular, will benefit from having some ownership in every outing.
The photo: Dillon's Beach, CA, circa 1991 – me, my sis, and my pops.