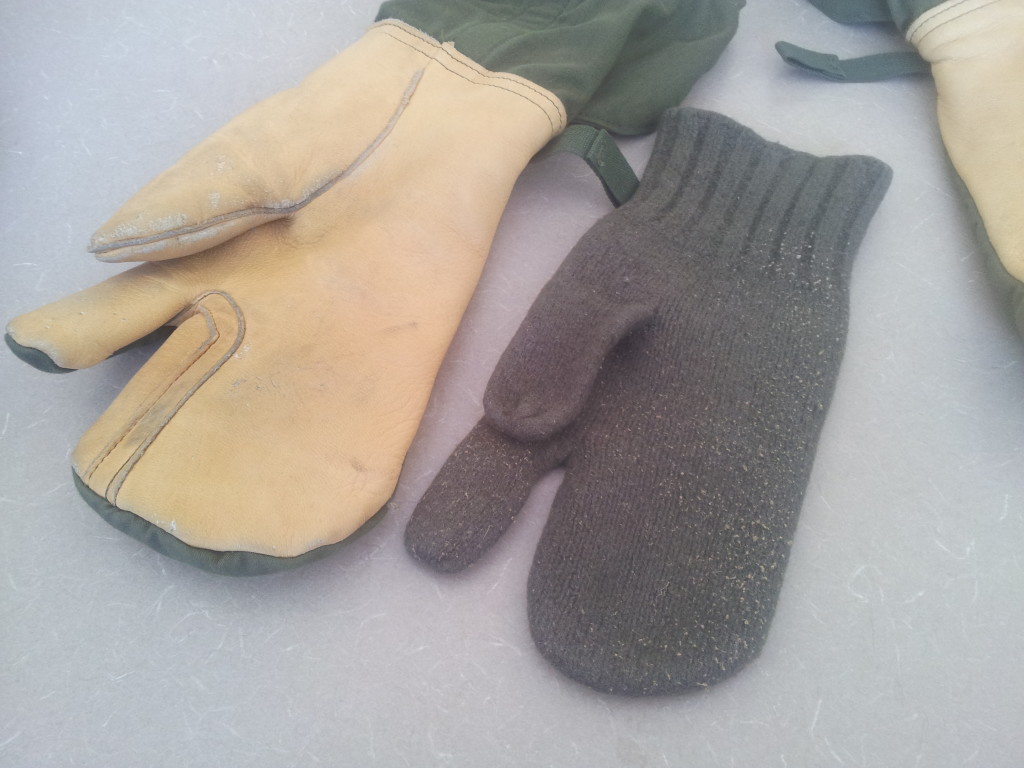 My first inaugural gear review ended up being more of a eulogy to the greatest pair of shoes I've had the privilege of knowing. I'm really going to miss those Rockports. My next pair has some big shoes to fill.
Today I'm moving on to another essential piece of clothing that has already had a big impact on me in the year we've been together. At the start of last winter I purchased some GI Leather Trigger Finger Mittens on Amazon for twenty bucks. I've gone through a dozen or so pairs of gloves and mittens over the past ten years, hiking, camping, and biking through the Minnesota and Nebraska winters, and these are hands-down my favorite.
In Jack London's short story To Build a Fire, an arrogant Klondike explorer nearly freezes to death, alone in the woods, when his fingers ice over so fast in the open air that they wont flex or bend to pick up a match. In a revised version of the story [spoiler alert] only the explorer's dog, warm and secure in its natural covering, survives without the revitalizing warmth of a fire.
With stiff fingers which he could not bend, he got out a bunch of matches, but found it impossible to separate them. He sat down and awkwardly shuffled the bunch about on his knees, until he got it resting on his palm with the sulphur ends projecting… But his fingers stood straight out. They could not clutch…

The frost had beaten him. His hands were worthless.
To Build a Fire, by Jack London
I think the original is better than London's second, less juvenile version of the story. But the second version does highlight nicely the strengths and frailties of being human, in contrast to those of being canine. In most cases, human strength dominates. But at sixty below zero, the scale is tipped against us, and our dexterity, which depends on warm blood flow, isn't effective enough to sustain itself.
Side note: I just learned that our brains are only 2% of our body weight, but use 20% of our oxygen supply and 20% of our blood flow. Wow!
Finger coordination in cold weather is an example of a key tradeoff in evolving from something primitive, like a dog, to having specialized skills, like dexterity and rational thought. Specialized skills make us more reliant on specialized circumstances. As a result, we are less tolerant of adverse conditions. Just as our fingers can now only operate above a certain temperature, our complex economy and way of life can only operate with a certain amount of electricity and fossil fuel. Someday, we might evolve ourselves into a corner where our skills don't match the conditions.
It is a rule in paleontology that ornamentation and complication precede extinction. And our mutation, of which the assembly line, the collective farm, the mechanized army, and the mass production of food are evidences or even symptoms, might well correspond to the thickening armor of the great reptiles — a tendency that can end only in extinction. If this should happen to be true, nothing stemming from thought can interfere with it or bend it.
John Steinbeck, The Log from the Sea of Cortez
The solution, as always, is getting back to basics and spending more time outdoors. But I'm getting carried away. Back to mittens.
I've noticed that cold hands are the leading cause of not playing outside in the winter months, second only to cold toes. This is especially true for kids, who have no idea how to keep themselves warm, and whose boots and gloves seem never to fit right. Cold digits, sad kids.
Cold hands have been a problem for me too, especially when camping and biking. My previous mittens were the typical black nylon over some insulation with a thin layer of plastic and a fleece liner. This standard construction works fine for normal winter use, skiing, sledding, and snowball fighting, but it's not durable or versatile enough for serious cold-weather activities.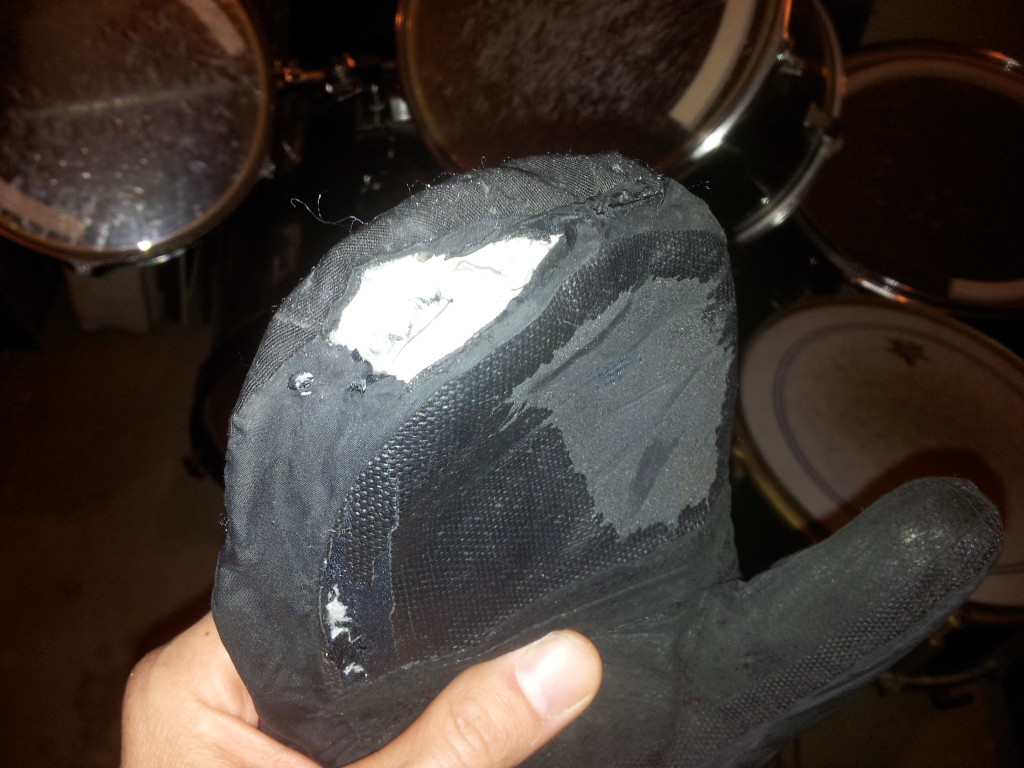 The key to long-lasting winter warmth is layers. You need a strong mitten shell with removable fleece or wool liners. The GI mittens are an affordable, no-nonsense solution. They'll keep you outside longer, while also demonstrating your disregard for the fancy new-age glove technology and whatnot. Leather palms and drab nylon-something on the outside, with wool inserts, and giant wrist covers.
Some parting remarks. These mittens have no insulation, aside from the wool liner, so you'll have to supplement them in some way when it gets Klondike cold. I have fleece liners from another pair of mittens that I wear under the wool insert. My bike commute ranges from 45 to 60 minutes and sometimes gets below 20°F, but the frost hasn't been a problem yet.