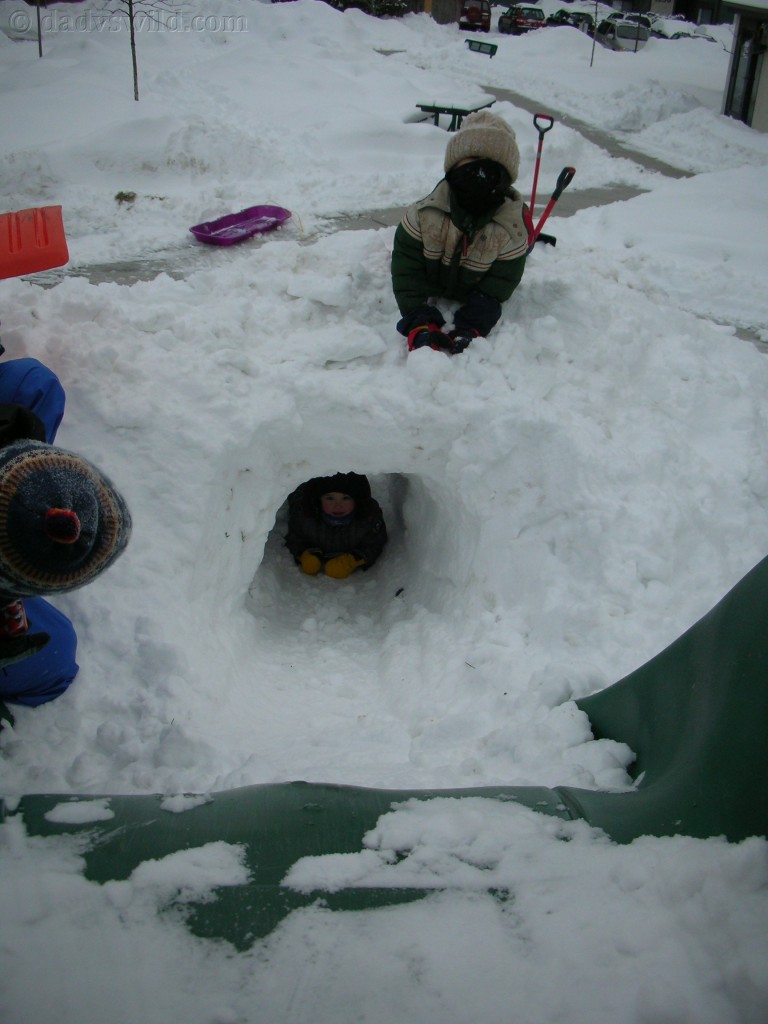 As with the quinzee, we took advantage of a large and very well placed snow bank outside our apartment. After about 30 minutes of carving and molding we had ourselves a snow tunnel sled slide. It was like Splash Mountain at Disney Land, minus the water, and the Disney Land, plus some snow. So it was more like Splash Mountain and the Matterhorn combined.
The kids took turns playing the abominable snow man, bombing huge snow clods from above. Obliterating us in the face was probably the best part for them.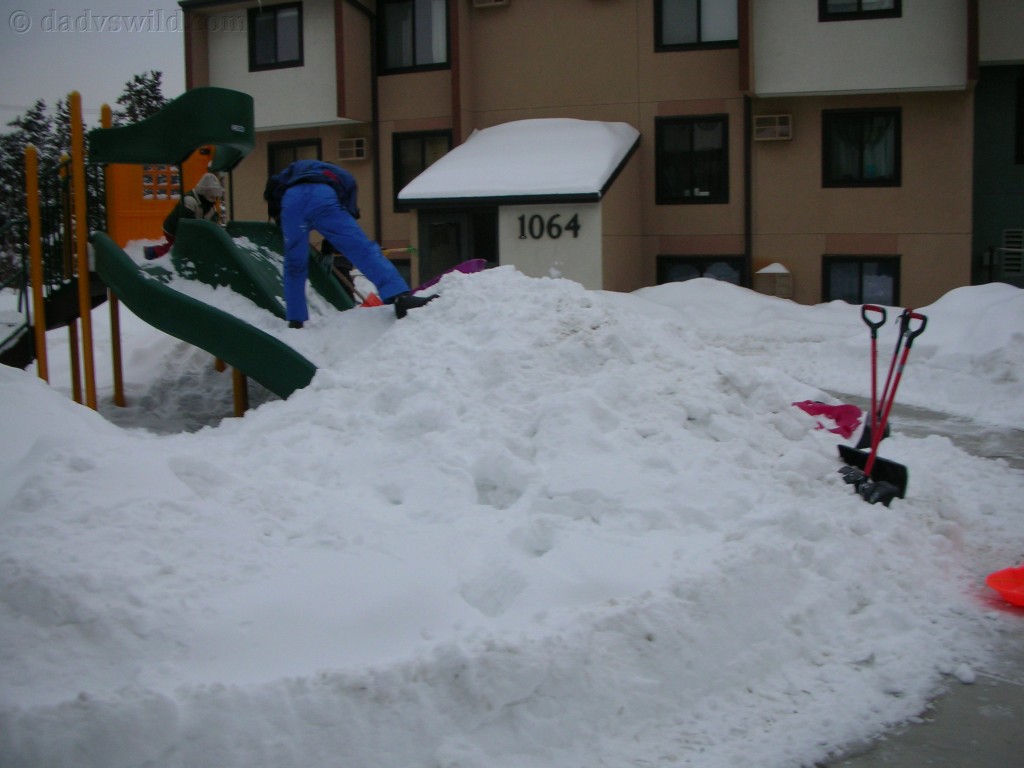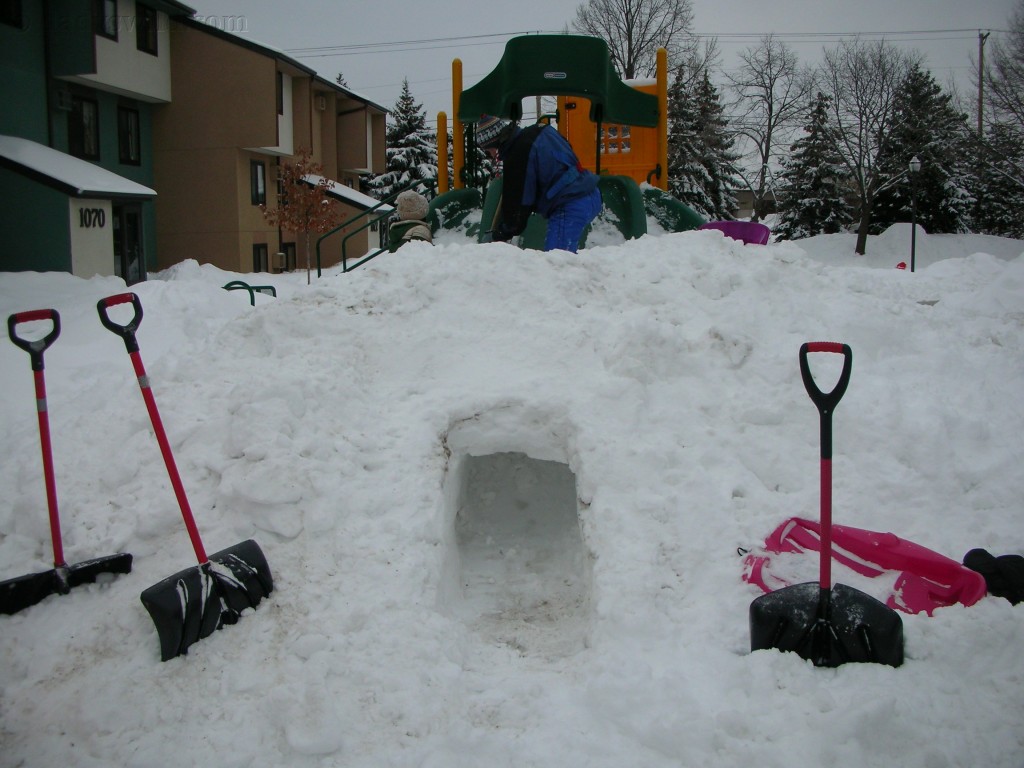 As you'll see in the video, the kids weren't sure what was happening – maybe they were passing through a warp zone? Who knows. To be sure, I had to peek and caught my face on the arch going down. Twice. It's not a warp zone.