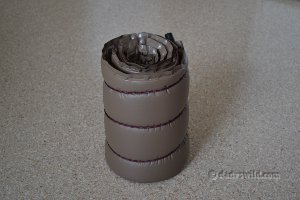 This month I attended a conference in New Orleans, or Nawlins, as mispronounced by tourists like me, pretending to be locals. Though I spent most of the week indoors, I did experience the urban wilderness, eating crawfish and frog legs and venturing forth to Bourbon Street after sundown. Also, since three of us cheap grad students shared a double hotel room, I got to try out my new Thermarest sleeping pad.
I'd only experienced two types of sleeping support that can be carried in/on a backpack. My first was an old piece of egg crate foam which eroded slowly with every use. It doubled as a human-sized sponge and was probably infested with ticks and various microbes, making it the worst backpacking pad ever, besides the mattress sitting behind our apartment dumpster.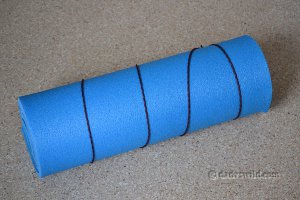 Ever since the egg crate rotted away I've used the classic blue closed-cell foam pad, which can be found for under $7. It's the cheapest and most durable, while still being reasonably warm and light. The main drawbacks are pack size (the smallest roll-up I've achieved is 20.5 × 6 inches) and comfort (they cover all manner of sticks and rocks but they about as soft as styrofoam).
There are two clear disadvantages to inflatable sleeping pads – they're pricey, starting around $40, and delicate – they can puncture, tear, and lose their paddedness after prolonged smashing. But I decided to upgrade to an inflatable pad because of its packability. I went with the mid-range Thermarest Trail Scout, for the price of 7 orders of fried frog legs (i.e., $50). It fits nicely in my carry-on luggage (an REI Quick UL 45 pack) along with a week's worth of clothes and Mardi Gras beads. The pad weighs 1 lb 12 oz and rolls down to 11 × 4 inches. More details to come, after some thorough field testing.