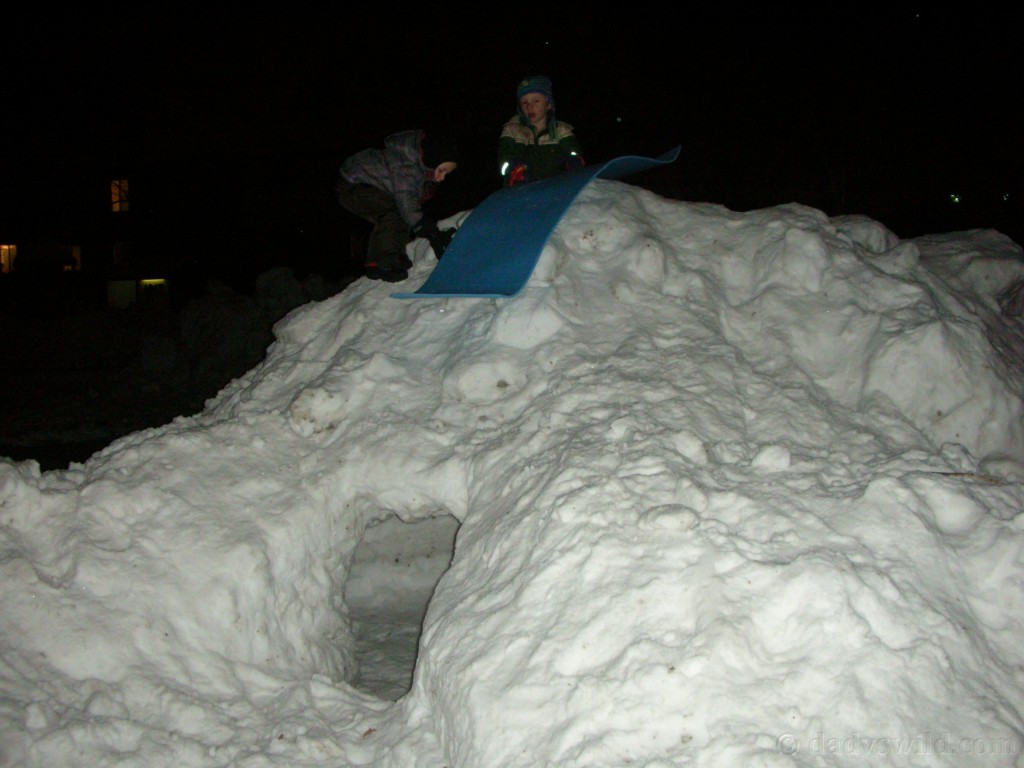 After three more hours of carving we deemed our latest snowcave to be habitable. The inside dimensions were about seven by ten, and my son could stand in it. The temperatures started in the teens and dropped to about eight, at the lowest.
One of the major challenges of camping with kids is sleeping. Many of us make the classic novice mistake of enforcing regular indoor bedtimes. At home it's a simple process – tuck them in, close the door, then go downstairs, put on a movie and bust out the ice cream. I think I was twelve when I realized that 1) my parents didn't have a bedtime, and 2) a person could have ice cream more than once a week, even every day.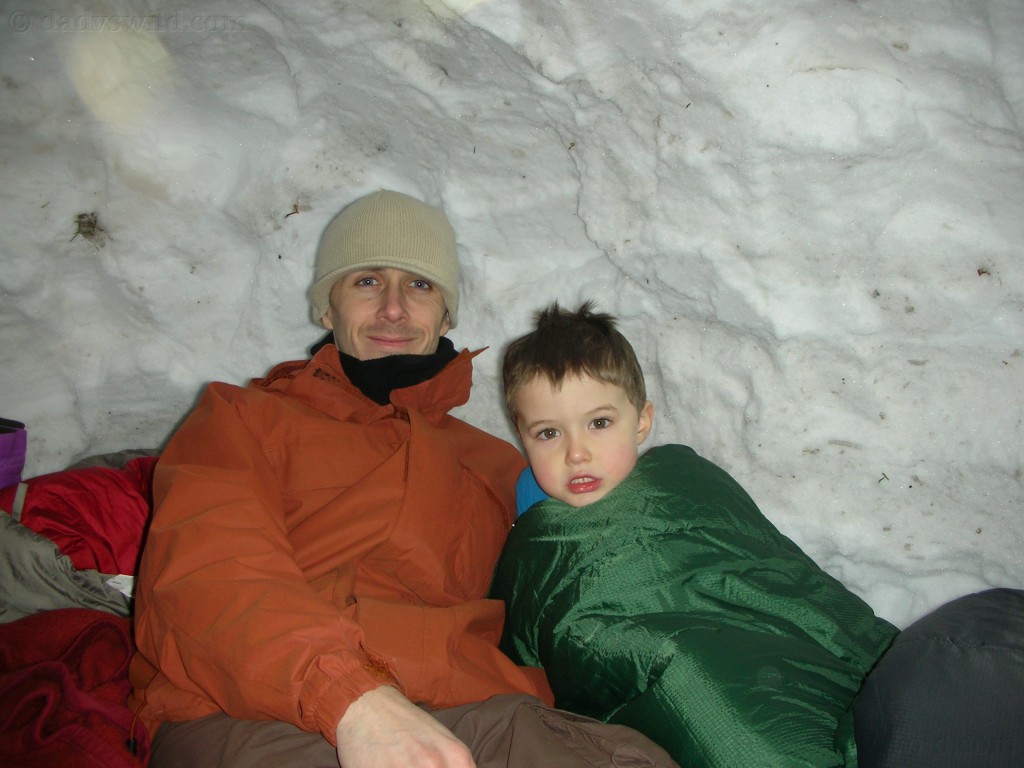 Outdoors, without an actual bed or bedroom, the kids aren't fooled. After stuffing our faces with candy, s'mores, and cocoa, we usually compromise on bedtime – a couple hours later for them, and a couple earlier for mom and dad.
Unfortunately, in this case with all the sleeping-pad sledding, my daughter was exhausted by about 7:00 PM, so she didn't get to join us. Major bummer, because she had actually expressed some interest – impressive, for a three year old. So, we had a nice campfire with our neighbors and then packed out the sleeping gear and hit the hay, aka snow, around 9:30 PM.