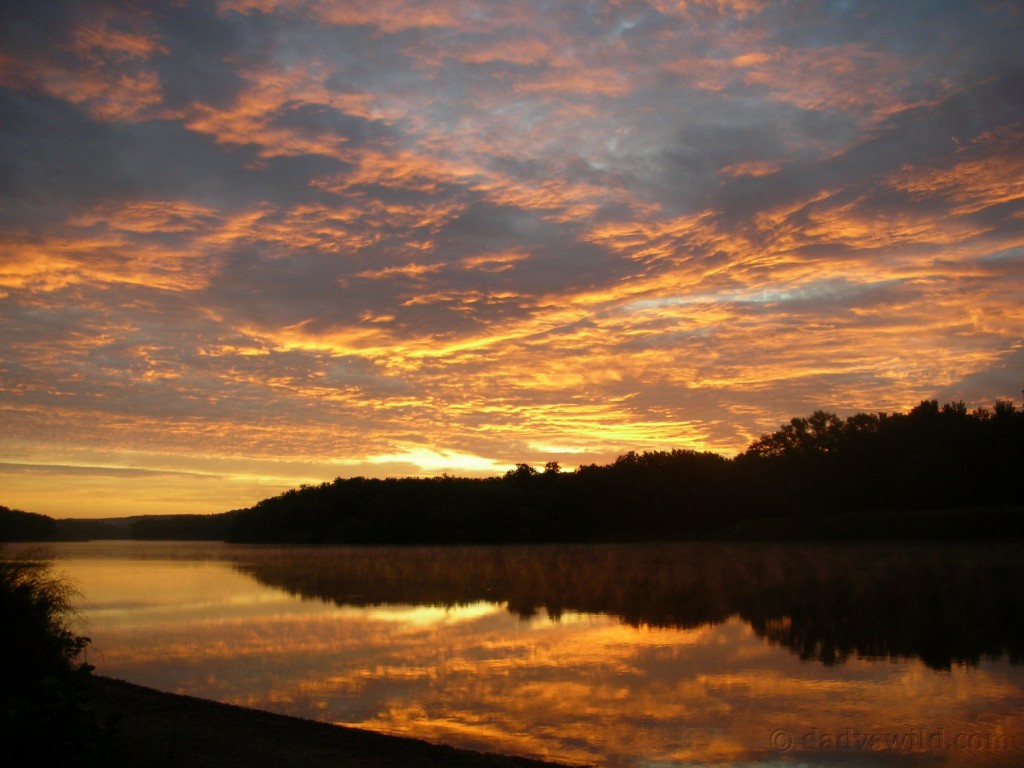 We've had three successful canoe trips with the kids this summer – two with very reasonable crying/whining to fun ratios (Minneapolis chain, Phelan chain), and one with nearly as much crying and frustration as fun (we capsized – more to come in a later post). On average, I think we were all ready for our first overnight river voyage.
There are plenty of rivers to choose from in the land of lakes, but not many that met our requirements of being kid-friendly and close to the cities, with free camping. We charted a course on the St Croix, which creates most of the border between MN and the land of cheese heads to our east. The St Croix is contained within a national scenic river-way, so the campsites are easy to find and well maintained, unlike those on the Minnesota river (see here).
We convinced a friend to come with his son, which put the crew at two dads manning the oars, and three kids crammed in the middle of the boat with all the gear. Starting at Interstate State Park, near Taylors Falls, MN, we made it to the Eagles Nest group camp (pics below) just before dusk. The site was excellent, and we would have enjoyed an evening by the campfire, but no piece of foliage was dry enough to burn, not even the dead leaves and pine needles (not the first time it has happened – see here).
Add the lack of campfire to a thick fog of mosquitoes and we had a campsite that was really only worth sleeping in. But, the rest of the trip went well, with much more fun than crying. The kids enjoyed it, and that's pretty much all that matters, right?
I'd do it again just to see the sunrise over the river – it gave me goosebumps, at least, I thought it did. They turned out to be mosquito bites.