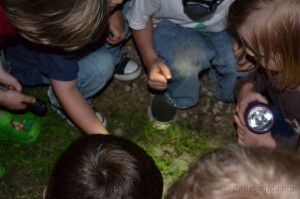 Back before the shut down of our state government and DNR, a huge crew of us dads and kids spent a night at Kruger campground, just off the Mississippi on the Zumbro river. With our uncoordinated efforts combined we probably had a hundred hot dogs and enough marshmallows to sculpt a life size Micheline man. As should always be the case when car camping, it was a veritable smorgasbord.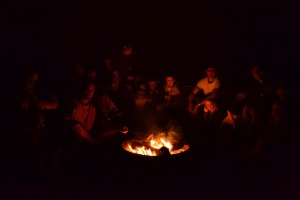 After the food frenzy we went on a night hike in search of frogs and fireflies. Then, we spent a few hours around the campfire. The younger kids started getting delirious, begging for bed, around ten o'clock. The dads were spent, from chasing mallow-fueled children and from finishing off the hot dogs. My son and I pushed it to midnight – the last ones to hit the sack.
Anyway – here are three things about state forest campgrounds that make me a happy camper:
The price is right – the going rate is $12 per night per non-reservable site. State parks range from $20 to $30.
There's more space – a site typically maxes out at 8 people in 2 tents, though we fit 18 people, 6 tents, in 2 sites and the ranger didn't mind. State parks usually draw the line at 6 people, 1 tent.
Fires are ablaze – you can gather wood, and it's usually in abundance.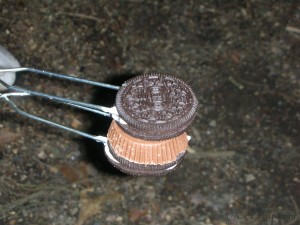 Kruger is one of many MN state forest campgrounds. The DNR refers to them as primitive, where only the basic needs are met – a picnic table, fire pit, tent pad, and toilets. Usually there's access to potable water as well. Besides hotdogs and s'moreos, maybe a s'moreeseo or two, what more do you need?